The discovery brought local tribe members to tears.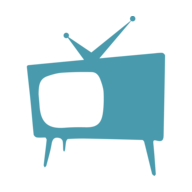 Chris Winters
Certain discoveries defy all logic and this canoe definitely qualifies. Can you believe that the canoe was located by a group of teenagers who happened to be hanging out by the pier of a North Carolina home?
According to WECT, they were playing around at home when they realized that the canoe was buried beneath the sands."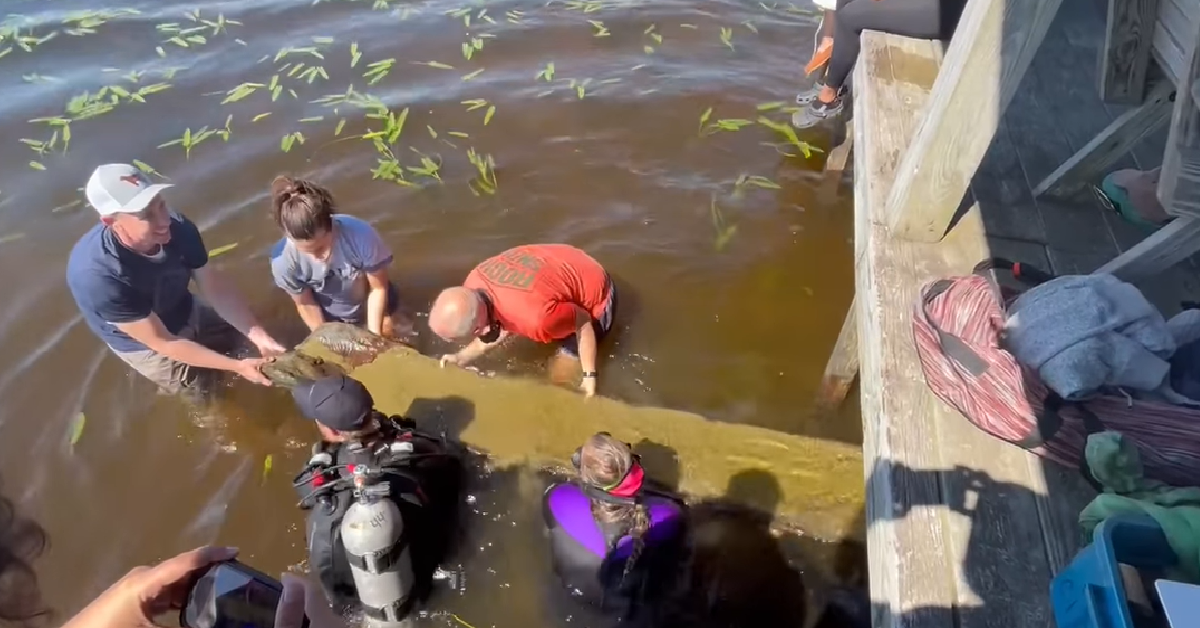 "I stepped on it and I thought it was a log," Eli Hill told the news station. "I tried to pick it up and it never came up. So, we kept digging at it and it just kept going. And then the next day, we came back and we started digging some more and it just kept going."
From there, the kids were sure to stash the canoe under the pier. They contacted the North Carolina Office of State Archaeology, so that they could learn more about their amazing find.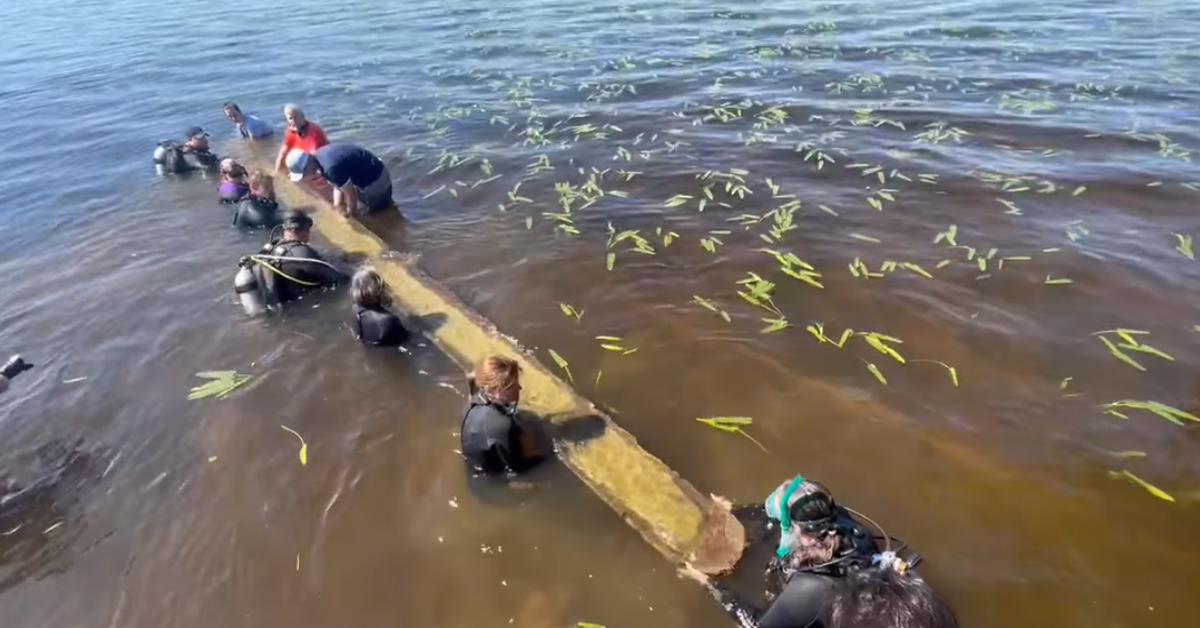 On April 12, the state office and members of the Waccamaw Siouan tribe were responsible for bringing the canoe onto land. The canoe was made of pine and remains fully intact.
The preservation here is remarkable and a testament to the craftsmanship of this tribe.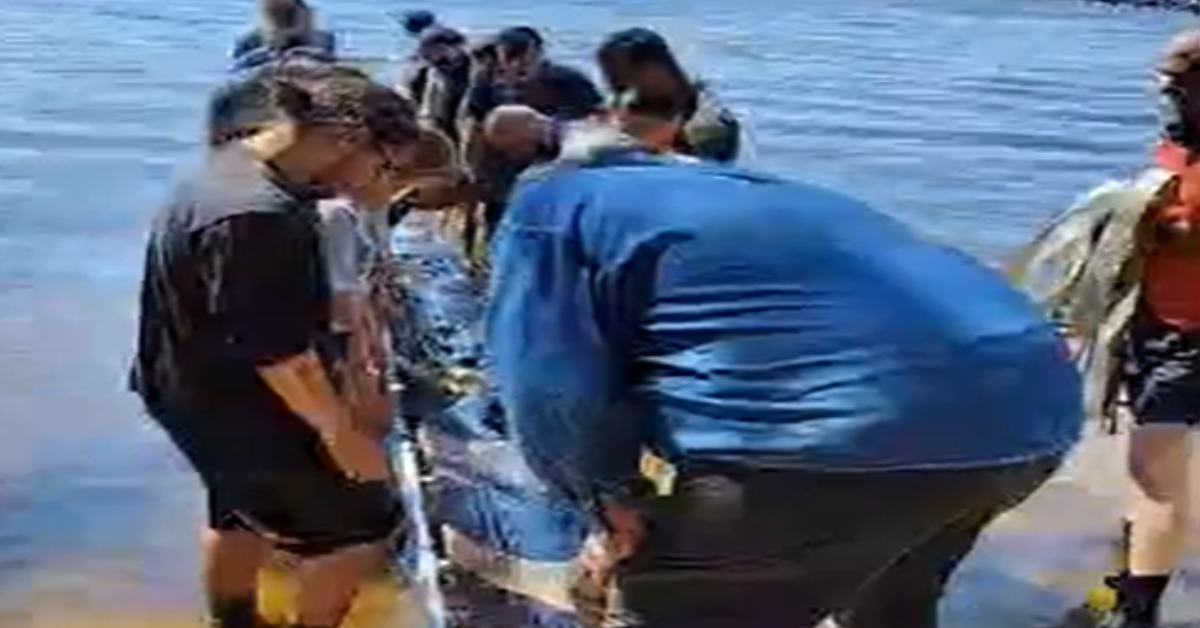 "For the Creator to allow us an opportunity to actually handle and touch our history is just a blessing. I mean, it's overwhelming. To think that you can put your hands on something over 1,000 years old that your ancestors actually made," Waccamaw Siouan Chief Michael Jacobs said to CBC Radio.
When the discovery was made, Jacobs says that the elders of the tribe were so touched, they were moved to tears. "It was moving," he says, "to watch them sit on the bank and cry tears of joy, tears of sadness, tears of a future for our youth." Once the canoe has been fully preserved, it will be taken to its new rightful home.
The North Carolina American Indian Heritage Commission shared a video of the canoe being pulled from under the pier so you can see it for yourself:
https://www.facebook.com/watch/?v=759404275848668
The canoe will soon reside at the Waccamaw Siouan tribal grounds in Buckhead. It is the first artifact that is being sent to this location and it hopefully won't be the last.
You can watch the canoe being pulled from the water completely in the video below:
https://www.facebook.com/columbuscountynews/videos/181189078071114