Beautifully bizarre roadside attractions that are absolutely worth a visit.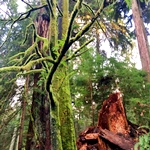 Jen Swanson
With its classic cars, starlit motels and funky roadside diners, there's little denying America's unique culture. Meanwhile, the national fondness for kitsch has given way to some truly out-of-the-box tourist attractions, from "neon boneyards" crammed with iconic roadsigns to spaces devoted to UFO spotting and a roadside ranch filled with vintage cars. Read on for our favorite spots for offbeat U.S. travel, each of which is blessedly weird, but in a really good way.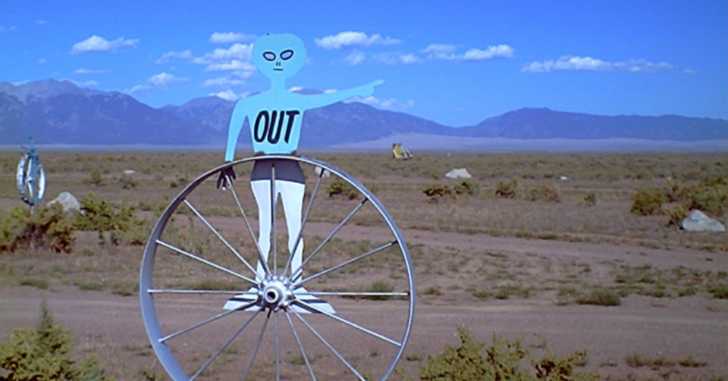 Have you been to any of these places? Let us know what you thought in the comments below!
10. Jell-O Museum, New York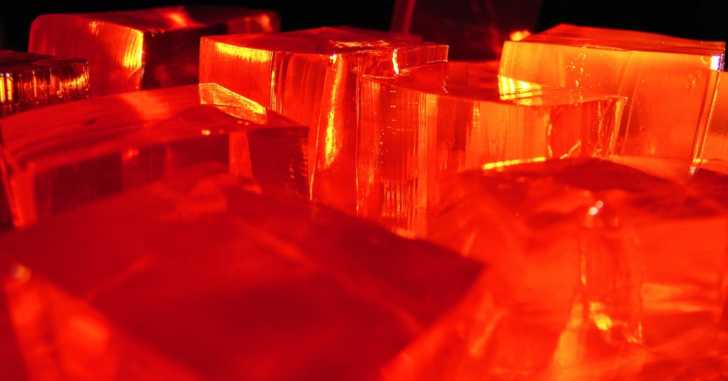 Filled with recipes, molds, memorabilia and original advertising art, this quirky museum is located upstate in LeRoy, New York, where "America's most famous dessert" got its start.
Guided tours are available daily, and these volunteers are founts of gelatin enthusiasm and knowledge. For instance, did you know that Salt Lake City consumes more Jell-O than any other U.S. city? Neither did we, but such trivia could in handy at your next pub quiz night.
Where is the world's only museum devoted to hair?
9. Leila's Hair Museum, Missouri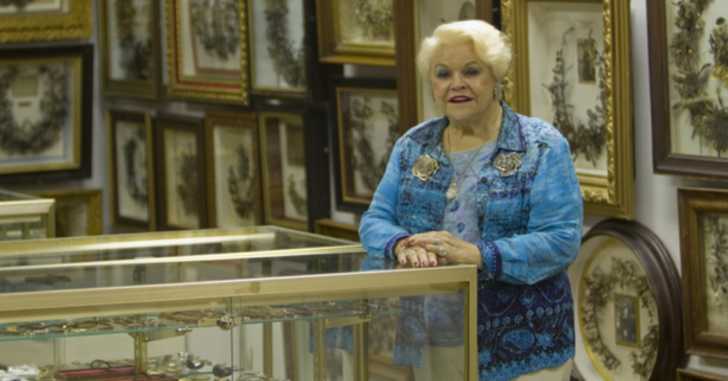 Way back before cameras, people salvaged their loved ones' tresses, which were then braided into wreaths, or incorporated into art and jewelry, and kept as family heirlooms. Down in Independence, Missouri, one 86-year-old woman has displayed thousands of these heirlooms, some of which date back to the 17th century, in the world's first and only hair museum.
It all sounds a little bid odd — and possibly not for the squeamish — but Leila's place is also getting rave reviews on TripAdvisor, with many guests calling this hirsute gem a historic stop en route from Kansas City.
Which New England structure is crafted entirely from newspaper?
8. The Paper House, Massachusetts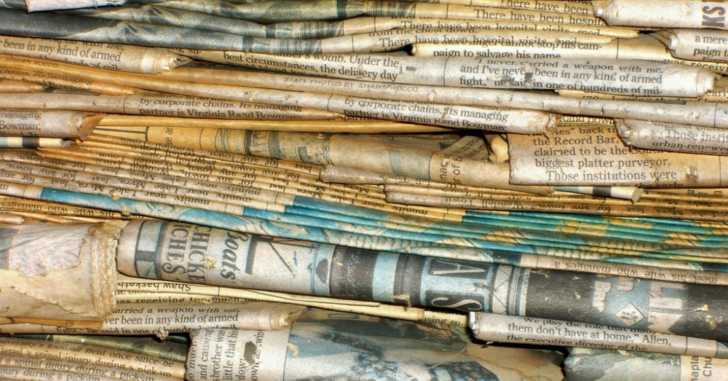 Back in 1922, the mechanical engineer instrumental in designing paper clips decided to craft his summer home entirely from newspapers. This initially seemed like a surprising choice, considering that he planned to summer in Rockfort, MA, but Mr. Elis F. Stenman was also keenly aware that newsprint also offers surprising levels of insulation.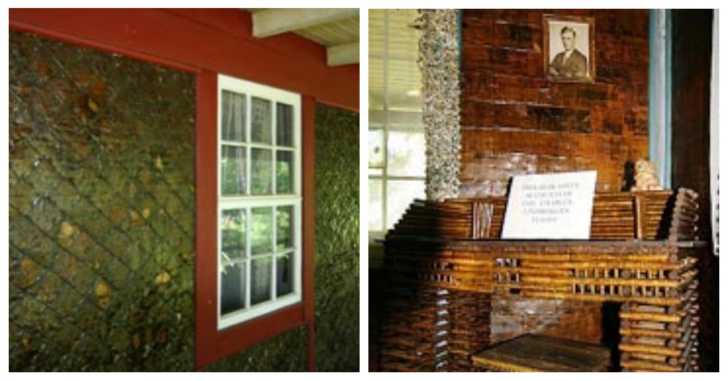 Nearly a century later, Stenman's house isn't just standing, it's grown into an increasingly popular area attraction equipped with paper chairs, desks, and even a newspaper piano.
Which U.S. "graveyard" doesn't actually accept human remains?
7. Ben & Jerry's Flavor Graveyard, Vermont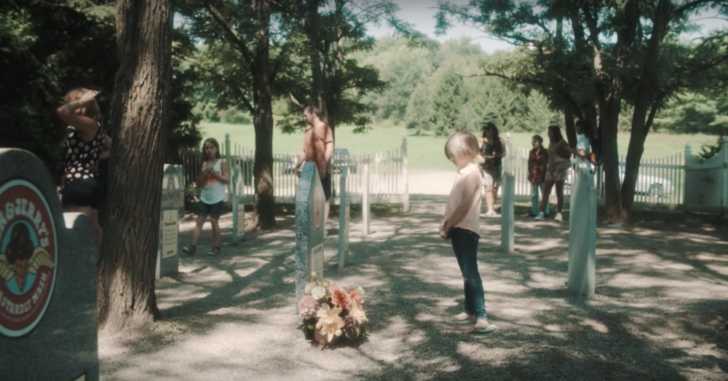 On a grassy knoll behind Ben & Jerry's main factory lies a "graveyard" commemorating the 34 flavors — and counting — that have been cut in the brand's ongoing dessert tinkering. This doesn't mean the "dearly de-pinted" aren't also delicious, even if the pear and sweet potato pie offerings didn't seemed marked for longevity.
Others, including the holiday rum ball-studded Schweddy Balls, weren't expected to last, while popular flavors, like the White Russian, became untenable owing to its costly Kahlua flavoring. Even though there's actually nothing to eat here, this "graveyard" still manages to draw 300,000 tourists per year.
You can learn more about the "dearly de-pinted" in this video below!
Which U.S. attraction celebrates America's favorite fruit?
6. International Banana Museum, California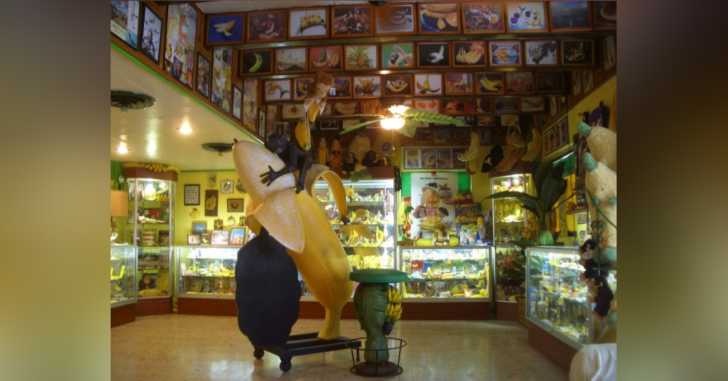 If you were going to build an entire museum around a single item, it makes sense to choose the banana, which is apparently America's favorite fruit. Somehow, this compact space is filled with 20,000 different banana-themed things, including everything from buttons and ash trays to a banana-shaped record-player.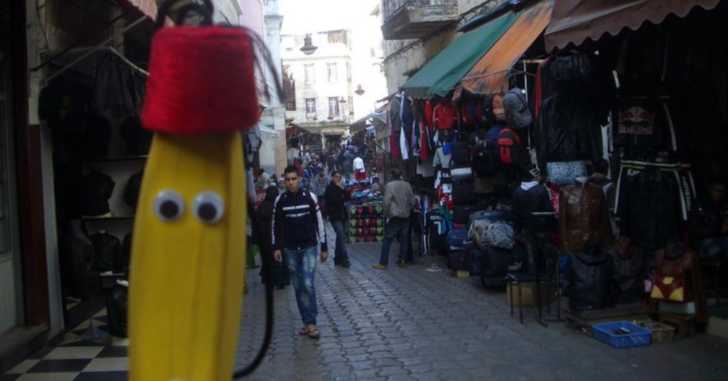 You can browse all this weirdness for only $1, which will be refunded if you happen to buy something. There's also banana-flavored ice cream, frozen bananas and sodas on offer, while the brand ambassador, Platty — also a banana, and apparently quite the traveler — keeps the museum's Facebook page up-to-date with banana-themed jokes and trivia.
Which U.S. gallery is committed to preserving "art too bad to be ignored?"
5. The Museum of Bad Art, Massachusetts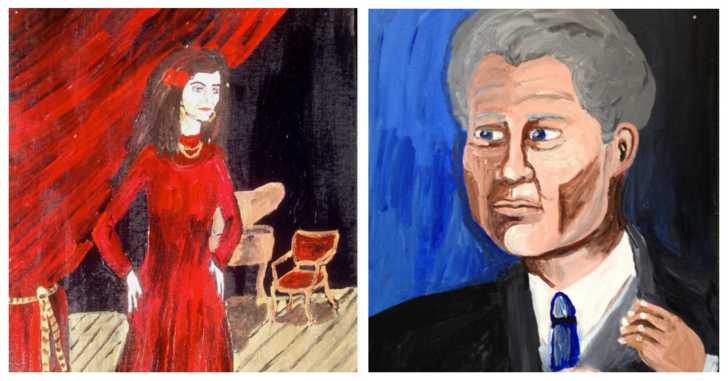 This Somerville museum is the ugly sweater of art galleries, with a special affinity for "art too bad to be ignored." As such, the collection is divided into four main categories: Poor Traits, Noods, Sports, and Dopplehangers (ie, "Poor Traits" resembling famous people, by accident or intent).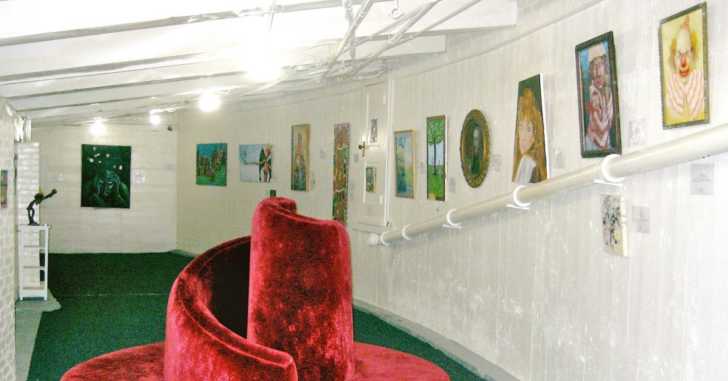 The collections include piece from "talented artists gone awry" to those "barely in control of the brush." What they all have in common, per curators, is a "special quality" that sets them apart from "the merely incompetent."
Where is America's best place to watch UFOs?
4. UFO Watchtower, Colorado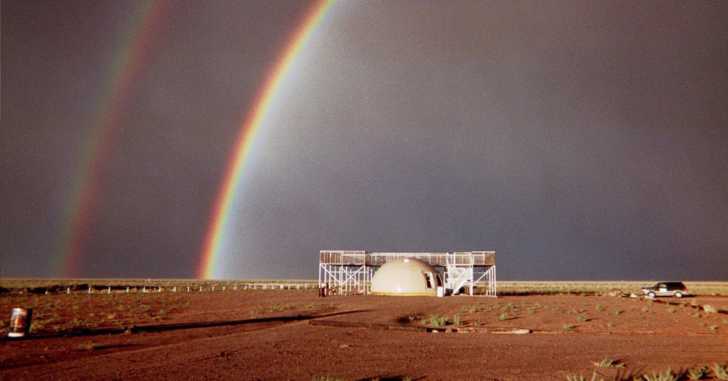 Several years back, an X-files enthusiast and Hooper, CO, resident realized that all of the best UFO shows were set near her hometown in the San Luis Valley. This inspired Judy Messoline, who also published a book called "That Crazy Lady Down the Road," to open a UFO watchtower on her property, which is suitably out in the middle of nowhere (read: no light pollution to interrupt the alien spotting).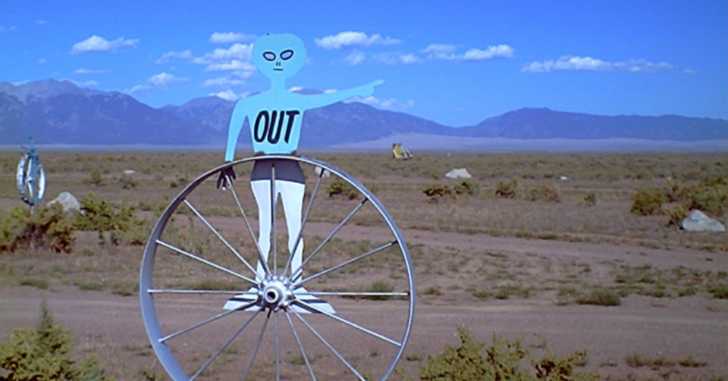 Even if you don't managed to spot any UFOs on your visit, this is still a great spot for camping, stargazing, UFO seminars, and just letting those conspiracy theories fly.
Which Cold War-era landmark has been reborn as a tourist attraction?
3. Nuclear Waste Adventure Trail & Museum, Missouri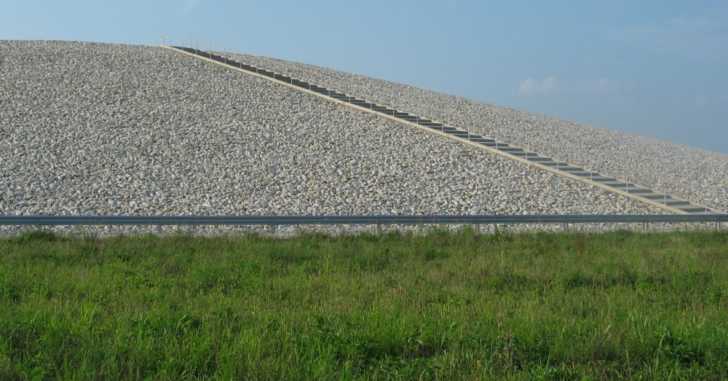 During the Cold War, America was rife with nuclear facilities; now at least one has been converted into a popular roadside attraction.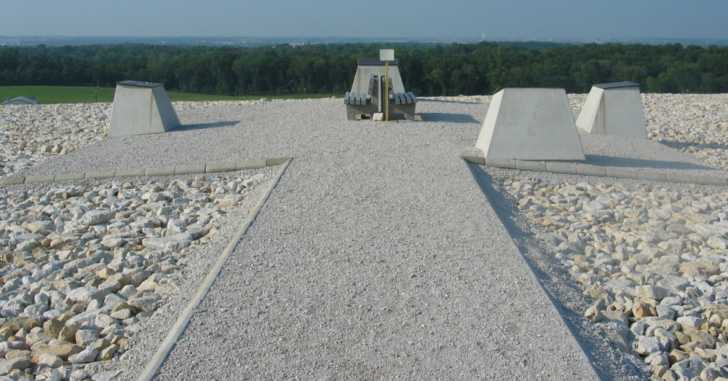 Now the facility has been entirely deconstructed and refashioned into a 45-acre mound of denuclearized rubble standing seven stories tall, which also makes it the county's highest point! There's also a small interpretive center exploring the area's poignant history and a 6-mile-long "adventure" trail.
Which U.S. museum proudly celebrates vintage Americana?
2. The Neon Museum, Las Vegas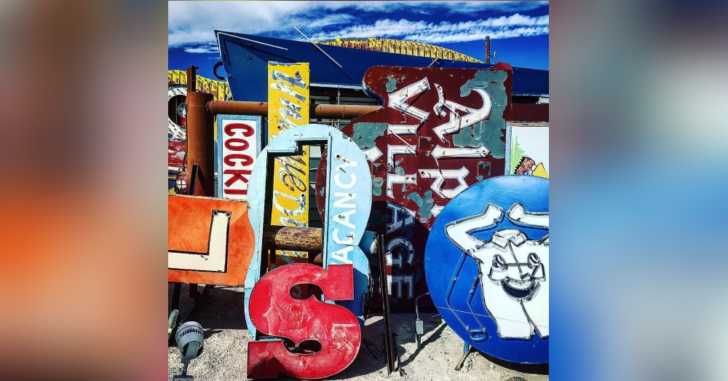 Las Vegas is easily America's flashiest city, synonymous with Frank Sinatra, showy casinos and cruising the Vegas strip. So naturally, Sin City would host a museum devoted to all that glitters, with a museum devoted exclusively to collecting and preserving the city's iconic road signs.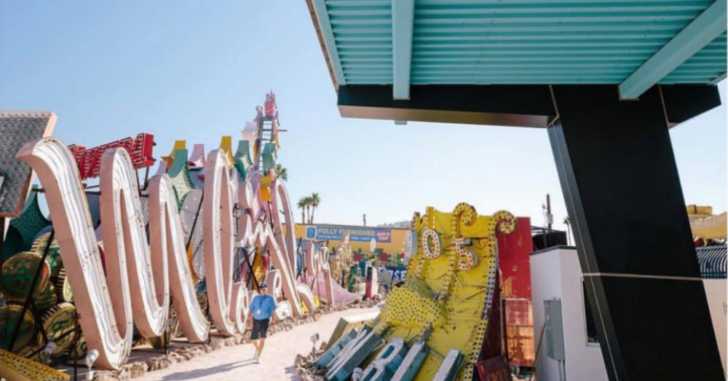 This fascinating place runs tours seven days a week, and it even hosts weddings, which is an option for couples looking to escape the run-of-the-mill wedding chapels.
Which Texas attraction was called "Amarillo's Washington Monument?"
1. Cadillac Ranch, Texas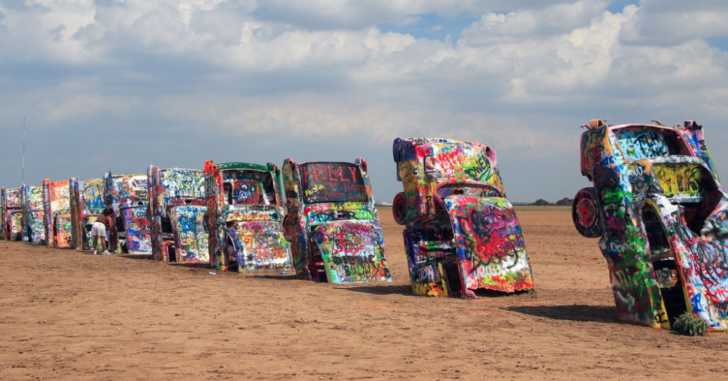 America loves its big cars, which is probably why one reporter likened this shrine of mid-Century Cadillacs to "Amarillo's Washington Monument."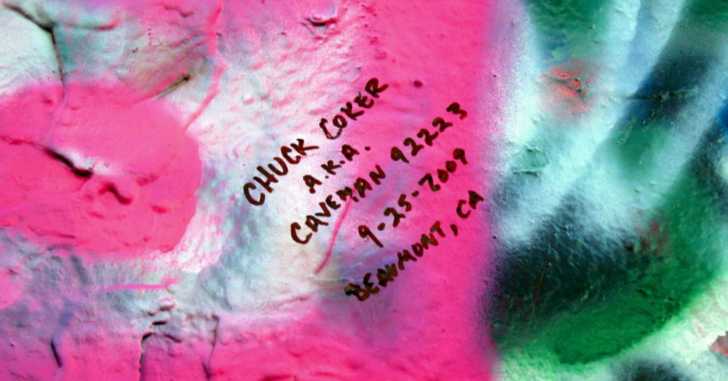 Scores of daily visitors brave the heat pay their respects, and scrawl their names, at this spray-painted exhibit, which features 10 cars of varying makes buried nose-first at angles mirroring the Great Pyramid in Egypt.