We decided to celebrate the B-side in all its glory!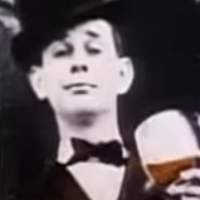 Chris Foster
7. "We Will Rock You," By Queen (1977)
The A-side: "We Are the Champions."
6. "Hey Hey What Can I Do," By Led Zeppelin (1970)
The A-side: "Immigrant Song."
5. "Hound Dog," By Elvis (1956)
The A-side: "Don't Be Cruel."
4. "God Only Knows," By The Beach Boys (1966)
The A-side: "Wouldn't It Be Nice."
Don't Flip The Record Just Yet! Hit The Next Page Button For More Groovy Tunes That Began As B-Sides.