If only these walls could talk!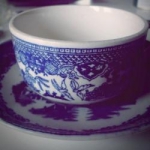 Rose Heichelbech
The romance of the jazz era is a heady cocktail of sequined dresses, secret code words, and dodgy bootleggers. Despite the violence that followed prohibition and the Stock Market Crash of 1929, there remains something so seductive about a Prohibition era speakeasy – which is why evidence of one a historic blind tiger in Seattle is so special.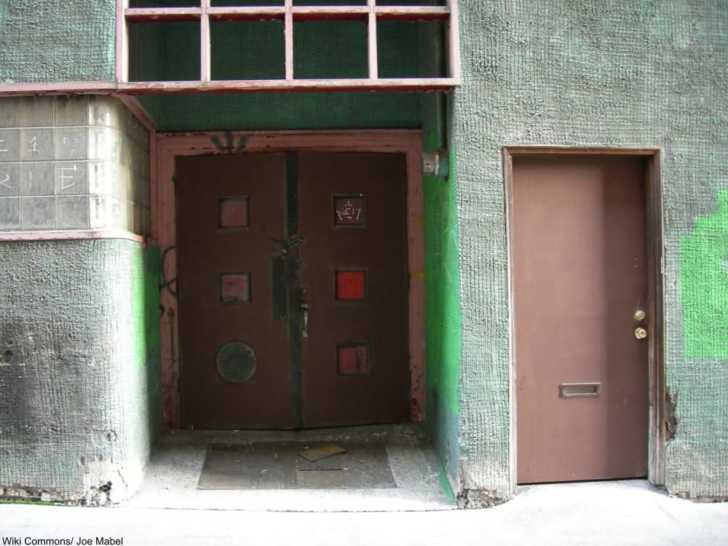 The Historic Find
The Louisa Hotel in Seattle, Washington, was built in 1909, and is still standing after many trials and scandals. During Prohibition (which lasted from 1915-1935 in Washington State), parts of this large building served as a speakeasy, known as the Hong Kong Chinese Society. But, the spot was nicknamed "The Bucket of Blood" supposedly for the huge cups they served their beer in.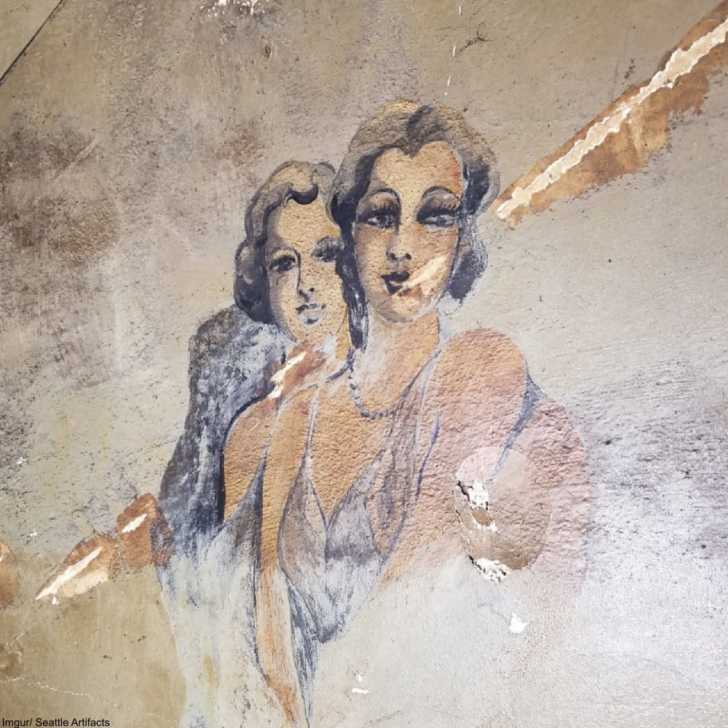 A fire in 2013 initiated an ongoing renovation project that revealed hidden areas of the building, including a jazz era speakeasy and murals from the 1920s, recently discovered by the Woo family (who now owns the property).
Along with the incredible murals are lovely features like what looks to be original light fixtures and some eerie hallways lined with cobwebs that we can imagine were once filled with flirting couples, drunk dames, and goodfellas making deals.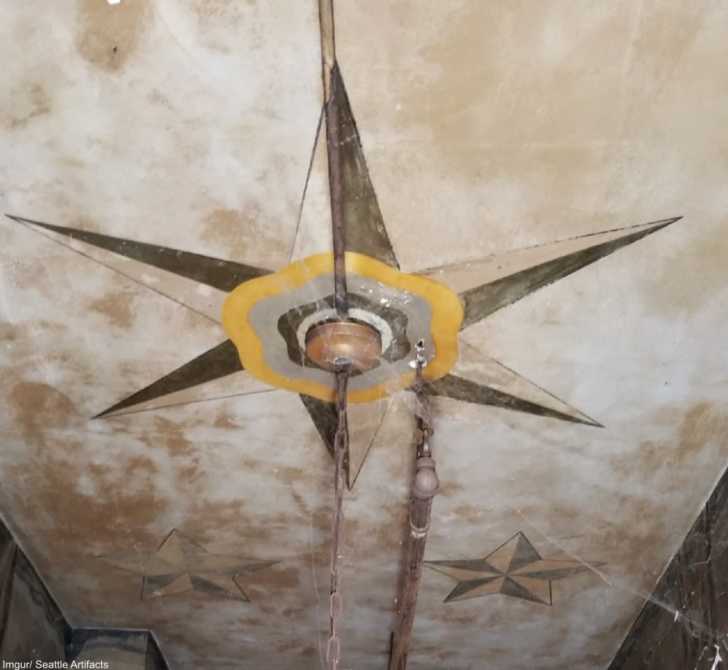 Imgur user "Seattle Artifacts" recently documented these historic murals and features and we are so glad they did! The murals seem to depict both blacks and whites, which is in keeping with the them of the Ubangi Club which also operated in the same space, a black club within the Louisa Hotel Building which also welcomed whites, and which served up an intoxicating mixture of tropical decor and rip-roaring jazz in during Prohibition.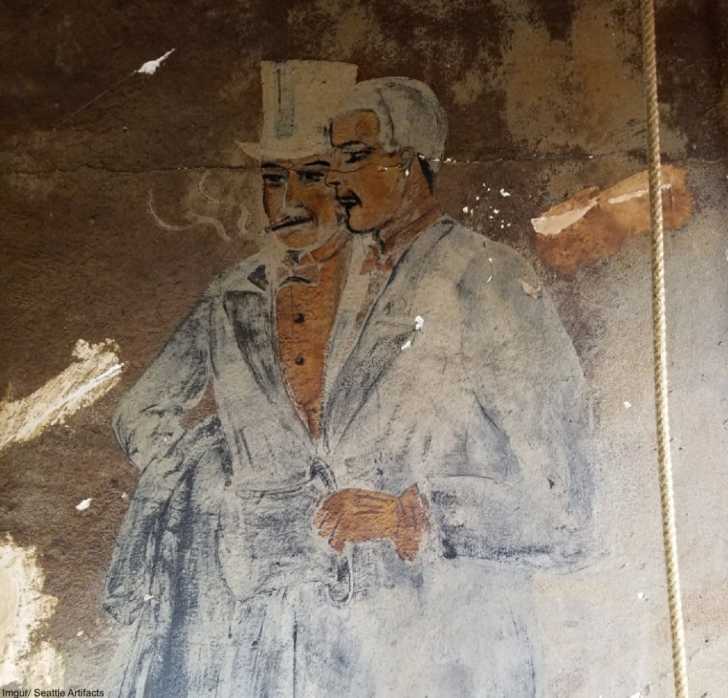 Distinctive History
It's also worth noting that Jimi Hendrix's mother, Lucille Jeter Hendrix, was a waitress at The Bucket of Blood and she occasionally sang there, too! Ironically, The Bucket of Blood was just around the corner in the same building that housed the Wah Mee Club, site of a now-infamous 1983 massacre and robbery.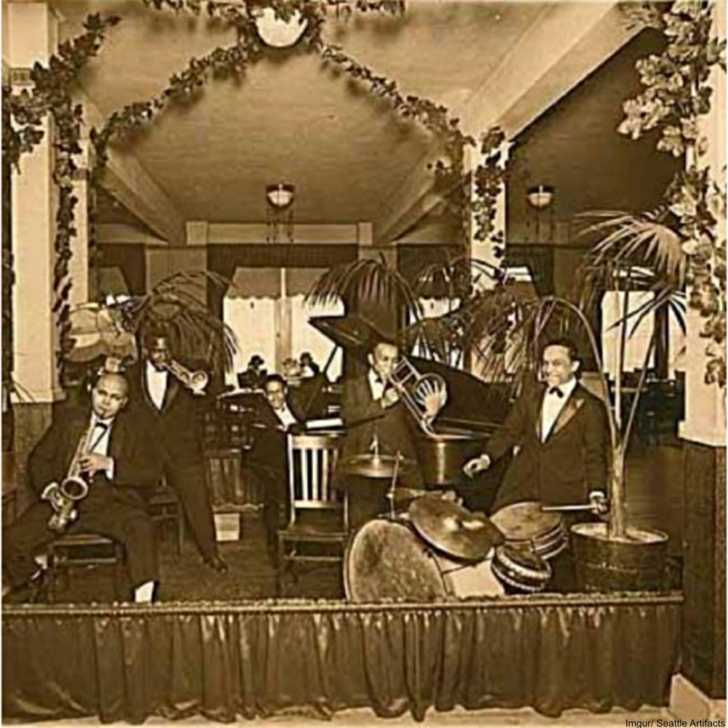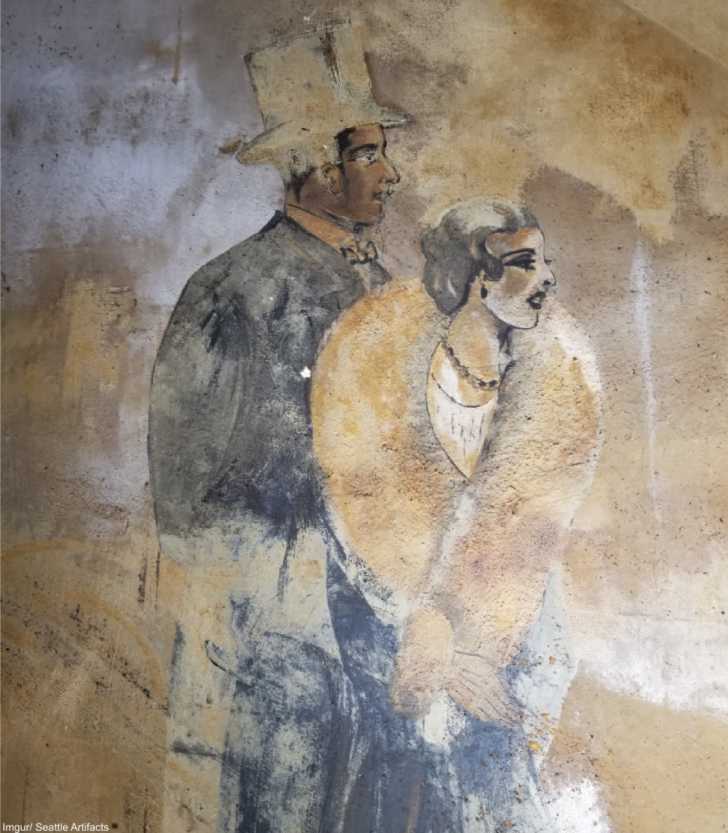 What's Next?
In the days following the initial discovery of the murals, even more painted exquisitely-painted walls have been found (in notably vibrant colors) depicting birds and flowers. Unfortunately it is not yet known if any of the murals will be salvageable with the renovations or not.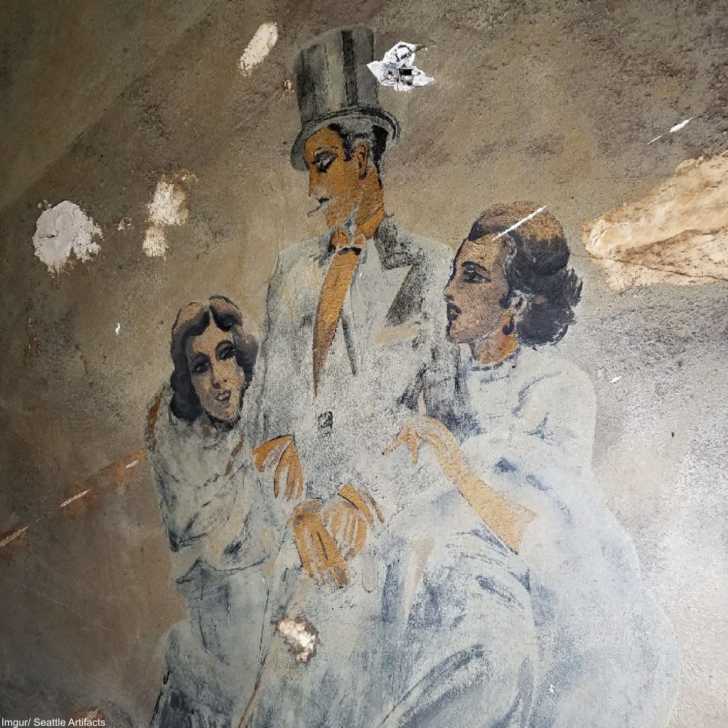 You can see all the images of this incredible find from Seattle Artifacts right here!
Click "Next Page" for 10 surprising facts about Prohibition!