They were once THE place to be.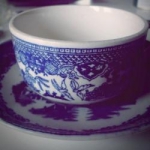 Rose Heichelbech
In the late 1800s health fads of all kinds were popular the world over. People took to hot springs, ingested tonics of all flavors, and sought the fizzy solace of carbonated water as means to improve their health. At the time the newly-available Coca Cola was seen as something of a crossover between a tonic and a soda water and it was sold in apothecaries and in pharmacies since it was associated with health and well-being. By the turn beginning of the 20th century soda shops were there own thing, and pharmacies began to install elegant marbles counters, decorative soda fountains, mirrored backdrops behind the bar, and other accouterments that elevated the soda shops of the era into destinations in their own right.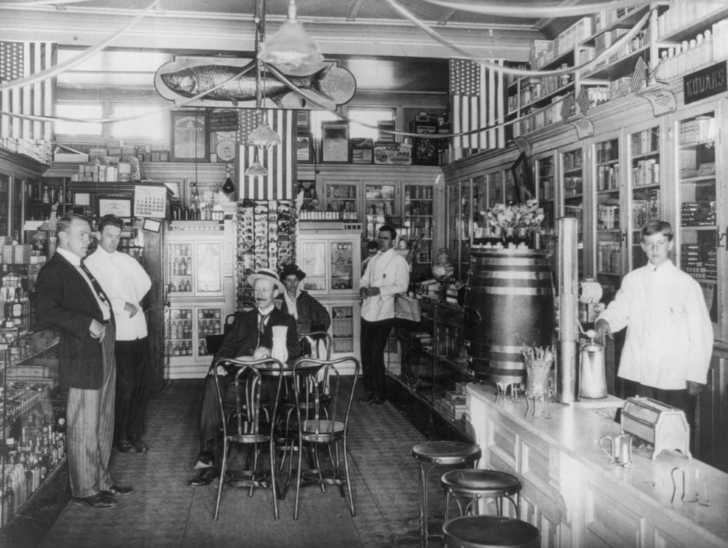 The Temperance movement was gaining steam in the 1800s and soda shops were a perfect fit for the era as they gave young and old alike a place to gather that didn't involve alcohol. As wholesome hangouts soda shops went on to became happening places catering to high schoolers and college kids.
Popular drinks over the years were sodas, egg phosphates, floats, sarsaparilla, ginger beer, and milkshakes. Limited lunch menus were often added as well for the working folks, and later American diner food also appeared on some soda shop menus for evening meals as well.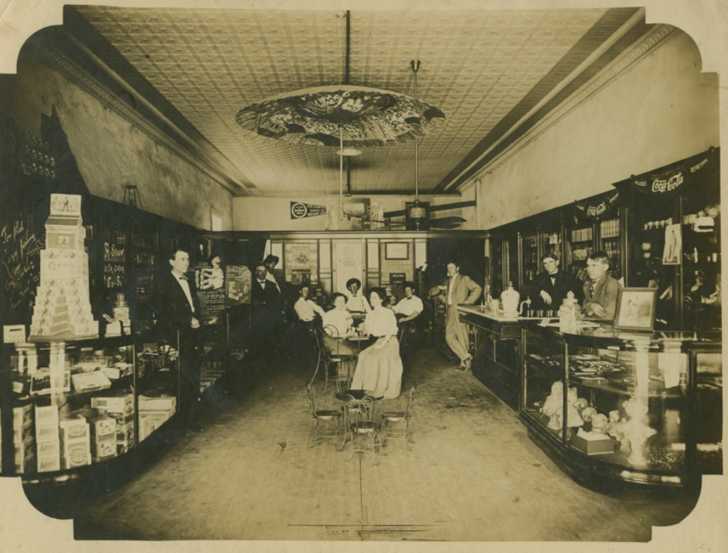 The soda shops back then were often decorated in a signature style, some going full candy cane saccharine with sweetheart chairs, candy stripes, and shining brass fixtures. Other soda shops had more refined interiors filled with glass cases, miniature palm trees, and antique apothecary style fixtures. The soda fountains themselves were things of beauty decorated with ornate pulls and other features meant to impress the customer with elegance.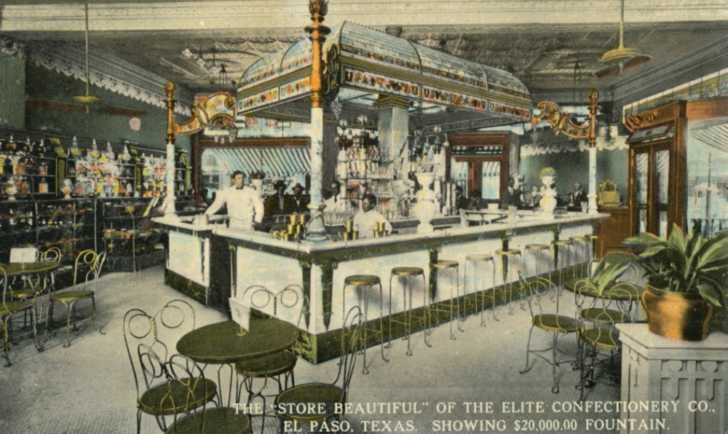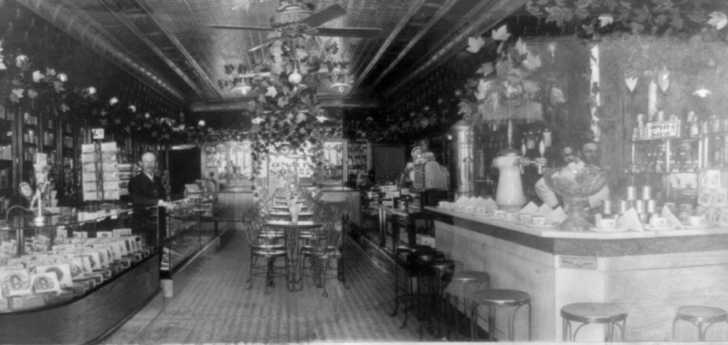 The first soda fountain apparatus was created by with inventor James Tuft who first patented soda fountain and even had his own Temperance bar in Somerville, MA.
Inspired by so-called Temperance Taverns in England, Charles Sumner Eaton created the first "Temperance Spa" in Boston in 1882, now considered one of the first soda shops in the U.S. Eaton's establishment was in business until 1958, serving sodas (and later food) as an alternative to bars where liquor was served. Eaton once remarked that, "temperance would be more surely advanced by encouraging places for the sale of non-alcoholic drinks, and, if possible, make the opportunity for sociability prominent."
During Prohibition soda shops became very important places to meet up, as going to bars simply wasn't an option any longer (unless one knew of a speakeasy).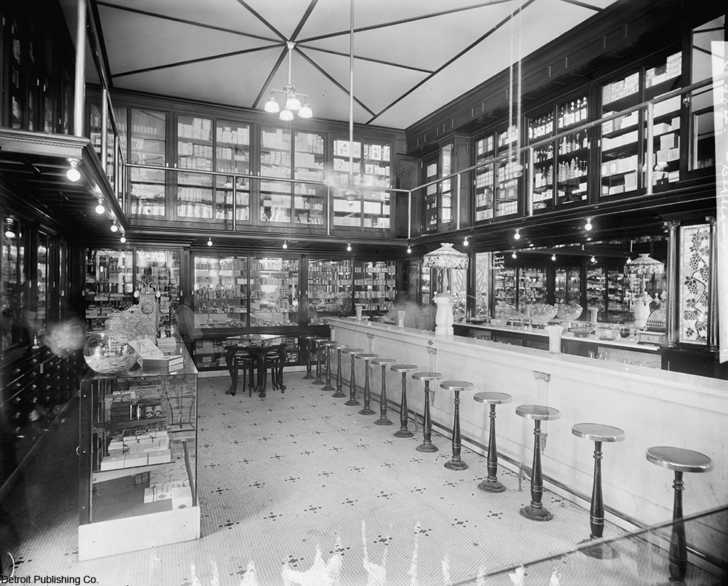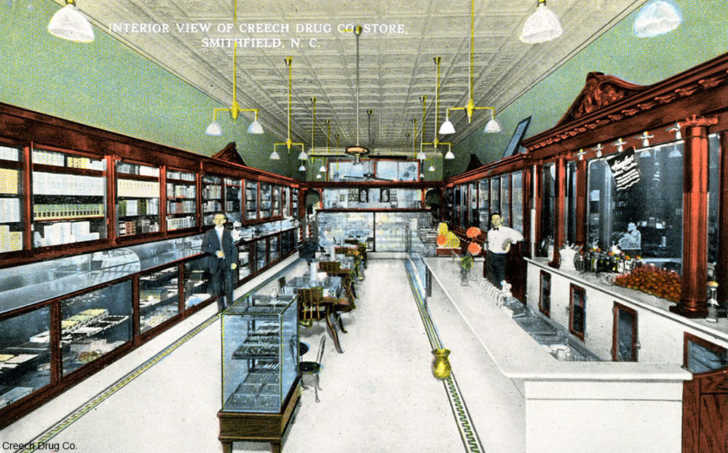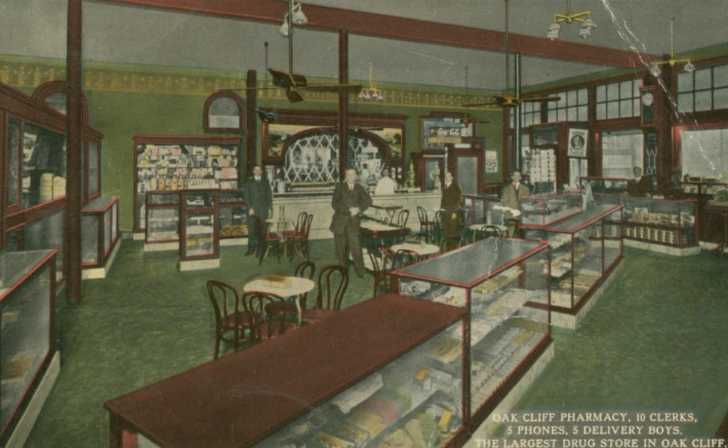 Until the 1960s in many places, both rural and cosmopolitan, soda shops remained keen sources of entertainment for people of all kinds, but especially young people. Jukeboxes adorned many soda shops, giving a fun atmosphere to the whole concept.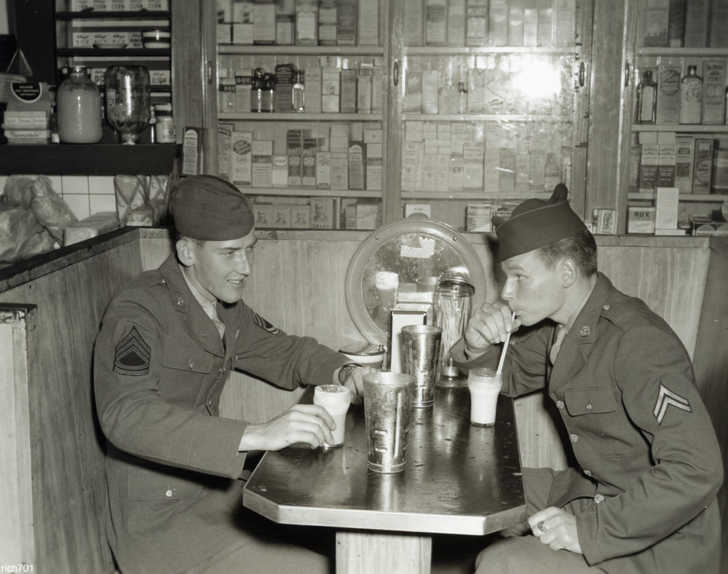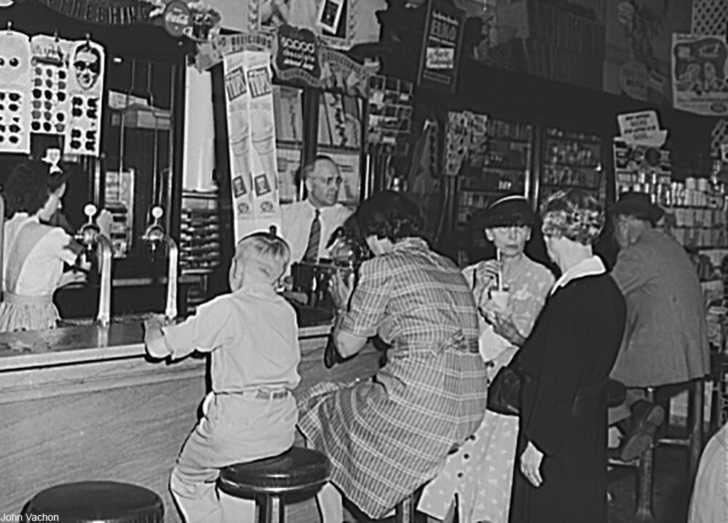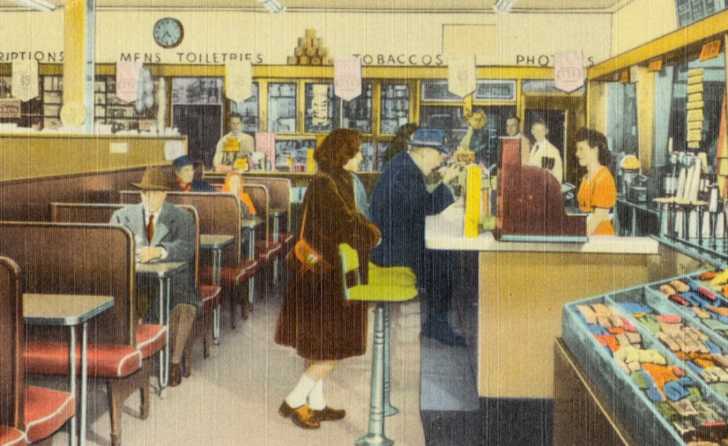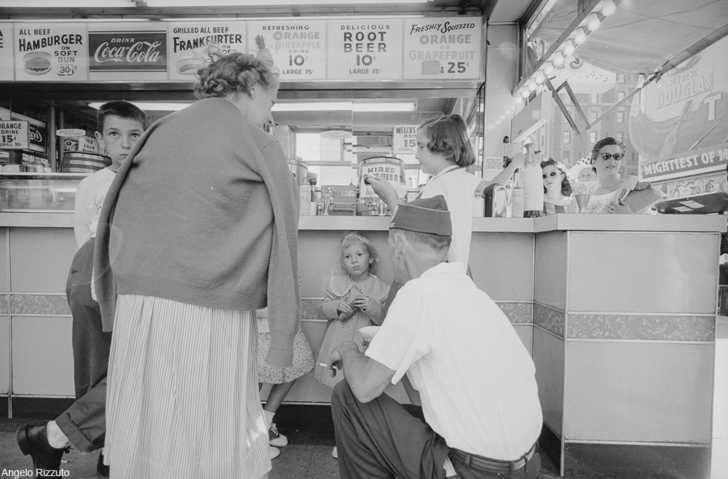 Soda fountains have completely fallen by the wayside today, and the more popular ice cream parlors and fast food joints have taken their places. But, for the better part of a century soda fountains were the cool spot to hang out and the main place to get your favorite milkshakes and sodas.