If you love its red-and-white labels, glass bottles and share a thirst for soda, you might want to consider starting a private or resale collection of the beverage giant's merchandise.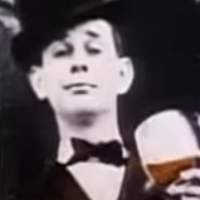 Chris Foster
One of the many beauties of collecting something is that you can concentrate on a particular passion of your life, whether you love cars, baseball cards, coins, stamps or paintings. Some niche collectors even concentrate as narrowly as focusing on a single brand of items, such as John Deere tractors, Pez candy dispensers or McDonald's Happy Meal toys. Another big one is Coca-Cola memorabilia. If you love its red-and-white labels, glass bottles and share a thirst for soda, you might want to consider starting a private or resale collection of the beverage giant's merchandise.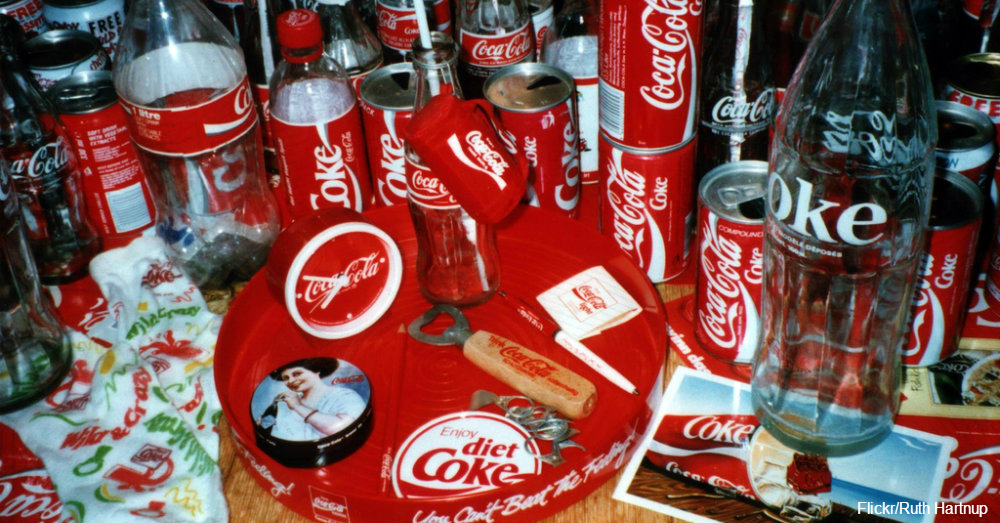 Decide How To Start
With so many different kinds of Coca-Cola pieces out there, you may find it hard to decide what to concentrate on when you begin your collection. Over the past 125-plus years, Coca-Cola has put its name and logo on bottles, scale-model cars, calendars, signs and trays, just to name a few things. Christmas items are some of the most popular, thanks to Santa Claus and the brand's iconic polar bears. You can even delve into the world of Coca-Cola cuckoo clocks that date back to the 1890s if you wish.
Once you determine what items are best-suited to jump-start your collection, you need to make space to display your memorabilia. Bottle caps don't need much space as compared to vintage glass bottles or old cans. Calendars just need a wall or two, and trays may require a unique way to hang them on the wall.
Educate Yourself
Purchase your own copy of the definitive guide to Coca-Cola memorabilia. "Allan Petretti's Coca-Cola Collectibles Price Guide" includes ways to determine the condition of items, the general prices of pieces and the kinds of collectible memorabilia that's out there on the market.
Look for online sales of Coca-Cola items on websites such as eBay. This resource gives you real-time information to compare the prices and items you find in Petretti's guide. Create an alert with your eBay account so you know when new items appear for sale. The more you connect with sellers on this auction site, the better acquainted you become with the types of memorabilia people want to buy or sell.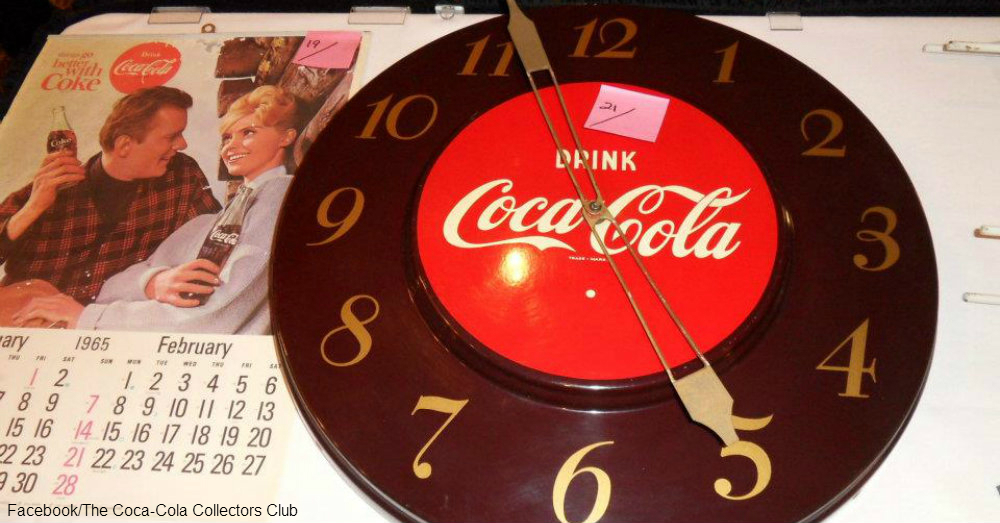 Connect With Others
Another way to connect with people is by joining the Coca-Cola Collectors Club. The group hosts local chapters throughout the world, and it even holds a national convention every summer. Members share tips about auctions and release their own newsletter. Many local chapters have monthly meetings to discuss, trade and examine memorabilia. Attending any of the Club's events is a great way to form new friendships and meet other people with this fun and unique interest.
The national convention has a market-type atmosphere where enthusiasts can buy, sell and trade collectible items. Once a year, you can show your love for Coca-Cola with thousands of other fans gathered in the same place. Many people can share with you their stories about how they started their special collections and why.
Special Collections
Another way to expand your collection includes looking for special sales or occasional mass auctions. A once-in-a-lifetime event occurred in 2012 when a 32,000-square-foot museum in Elizabethtown, Kentucky, sold off its 80,000-piece collection. The Schmidt collection included a toy truck from 1949 valued at $2,500 and a soda fountain worth up to $125,000. The Schmidt family started bottling Coca-Cola in 1901 as a distributor and bottler in Louisville, Kentucky. Family members began a memorabilia collection in 1972 and the museum opened in 1977.
As with the Schmidt museum, collecting Coca-Cola memorabilia offers you a lifetime hobby that expands beyond just a bunch of items decked out in red and white. The people you meet along the journey make this hobby worthwhile, whether you have one bottle or 80,000.The emotional connection you have with each piece makes collecting Coca-Cola memorabilia an investment in human capital as you talk about the stories behind each item. For instance, just look at how these original Coca-Cola paintings by Normal Rockwell evoke feelings of nostalgia as you read about these long-lost treasures.