Beauty is in the eye of the beholder.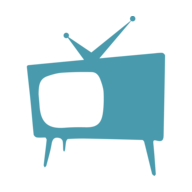 Anastasia Arellano
All kids have their favorite toy, whether it's a stuffed animal or a doll, or an action figure of some kind.
They might all be different, but they do have one thing in common most times: they're cute. Yes, children's toys are usually cute to look at, particularly the ones that kids are drawn to as a favorite. However, not for one little girl named Briar.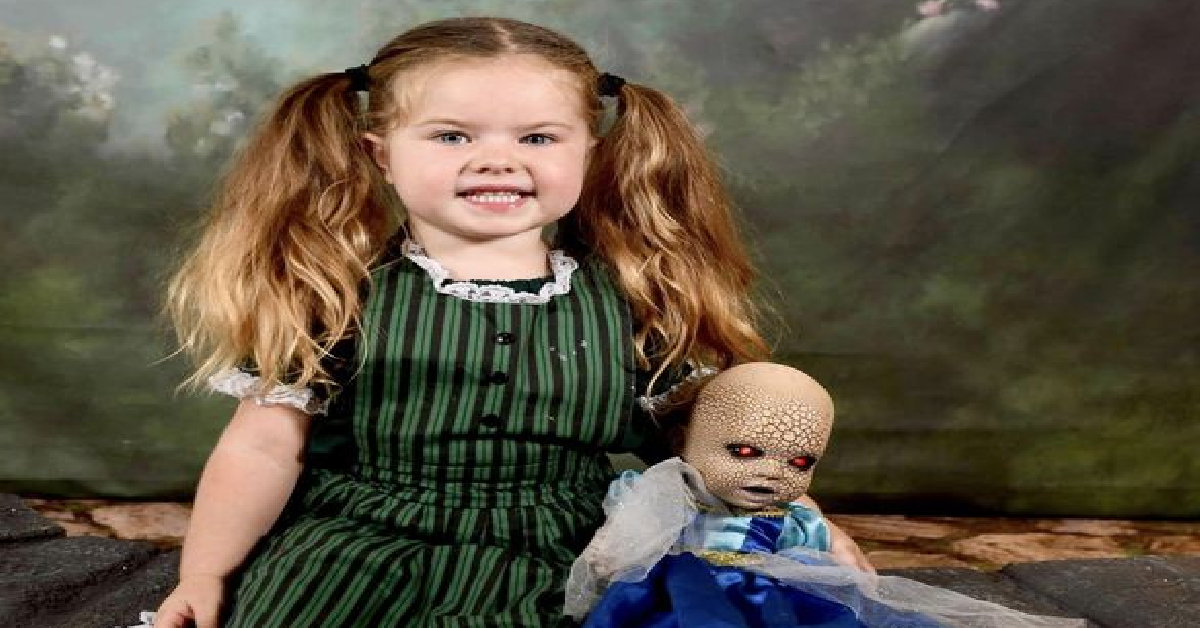 Instead, the 3-year-old seems to have quite the fondness for one rather creepy-looking doll. Her mother, Brittany Beard, explained in a Facebook post that this obsession started when the two of them went on a shopping trip to Spirit Halloween store.
As her mom explained on Facebook, "This is what it looks like when you take your 3 year old to the Spirit Halloween store and she absolutely insists on buying the creepiest baby doll you've ever set eyes on. She said, 'But I'm it's mommy and it needs me!' Briar named the doll, Chloe and I then immediately nicknamed her Creepy Chloe. I'm pretty sure Creepy Chloe is stealing my soul when I sleep."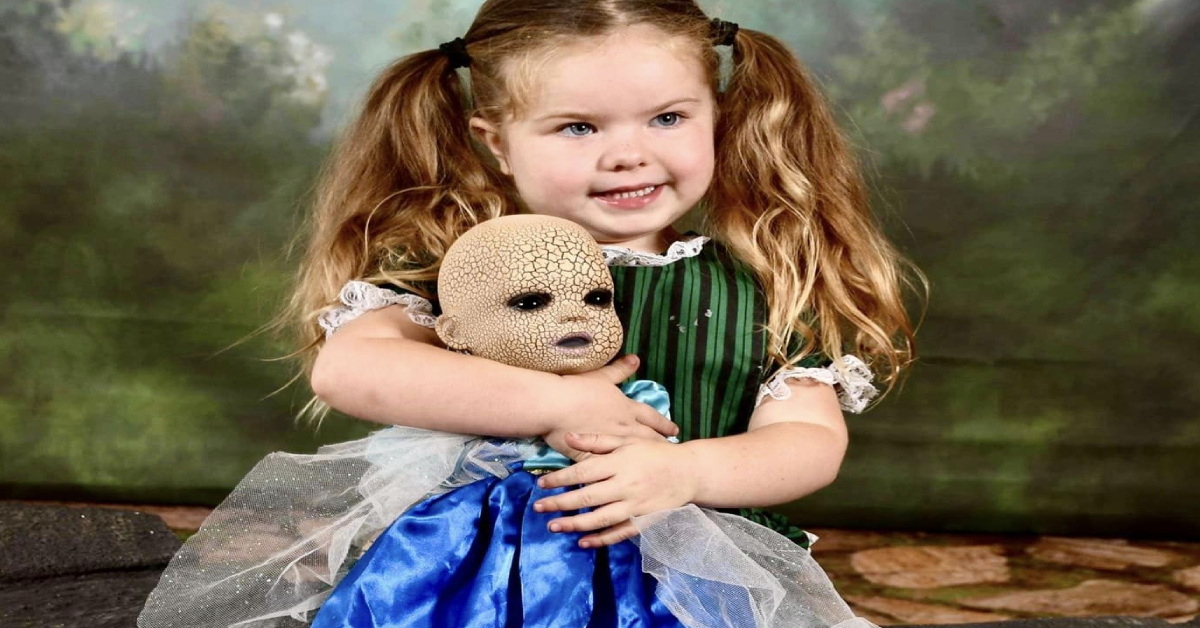 While that's sweet that little Briar wanted to adopt the ugly doll, she hasn't shown any signs of moving on to a different toy any time soon. In fact, the little girl brings her everywhere with her, like when they went to Magic Kingdom together. As her mom shared, Briar insisted on bringing Chloe with her, and every dressed her up for the occasion!
Brittany shared, "Yesterday we went to Magic Kingdom and Briar insisted on dressing Creepy Chloe in a princess dress and bringing her along. Because creepy babies need Disney magic too I guess? So I dug out Briar's Haunted Mansion cast member dress to carry through with the theme."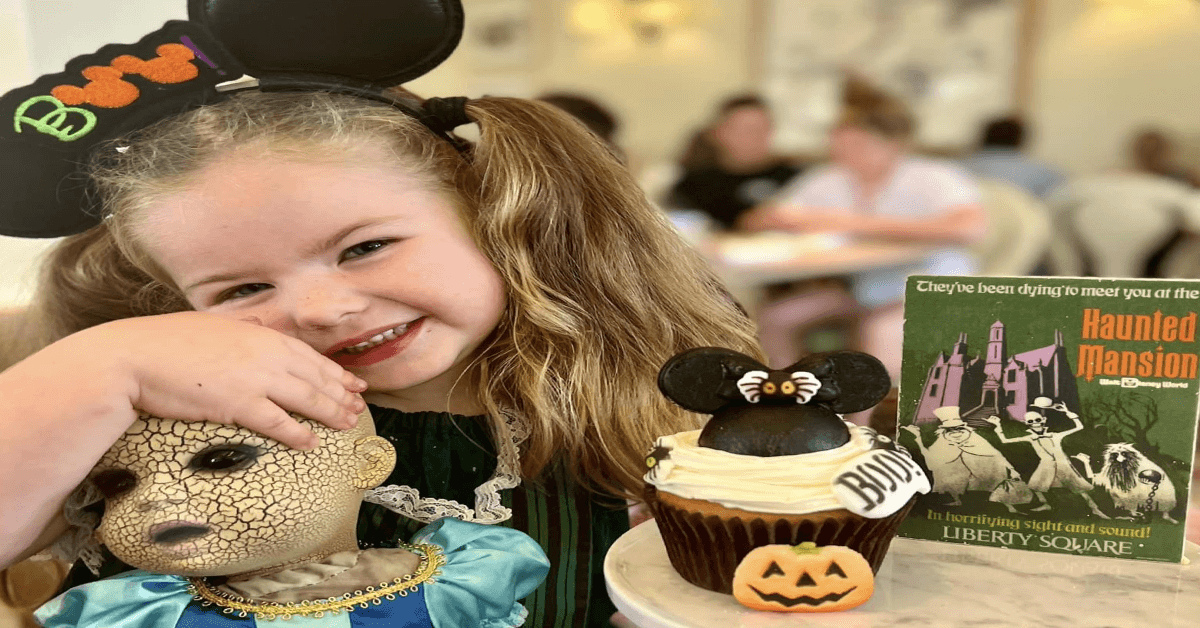 She then added how the employees of Disney seemed to get behind Briar and her creepy little doll friend, lavishing them with attention: "While eating breakfast at the Grand Floridian cafe, they brought out the cast member pastry chef to meet Briar and Creepy Chloe because apparently she loves all things spooky. She said she adored that Briar loved the doll and at the end of the meal, she suprised Briar with an amazing spooky cupcake and a mini handmade chocolate Haunted Mansion poster. It was actually really sweet!"
But that wasn't the end of their big adventure in the Magic Kingdom. After the breakfast encounter, there was more fun to be had, and that fun came in the form of a photo shoot with the two best friends.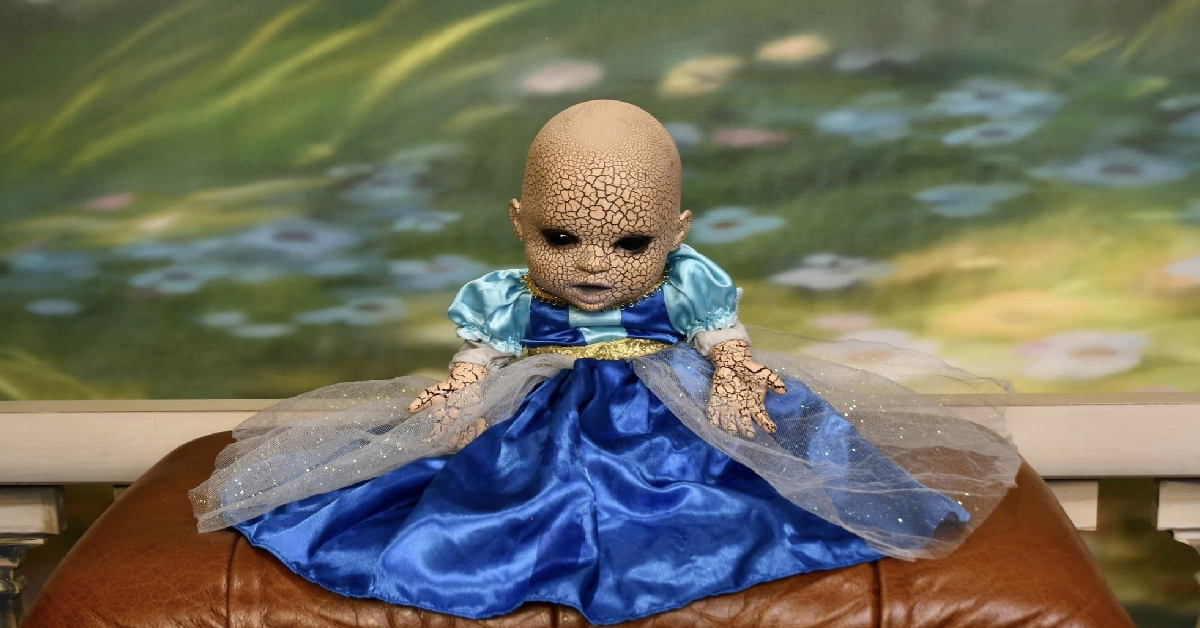 Her mom wrote, "Then we walked over to Magic Kingdom where Briar had a photoshoot with Creepy Chloe. The photographer was eating it up and kept coming up with posing ideas for Chloe. I'm sure it was quite a unexpected change from her usual never ending line of glittery Bippity Boppity Boutique princesses!"
Brittany's post continued, writing, "Then we of course ventured over to the Haunted Mansion. There was a 50 minute wait to get on the ride but when they saw Briar, they immediately whisked her away into the secret "Servants Quarters' where we got to see the keys to all rooms and the bells that ring to call the servants up. Then they popped us right out into the stretching room. The cast members were waiting for us when the doors opened to present us with official Haunted Mansion Caretaker certificates and to walk us right on to the ride. It was so magical!"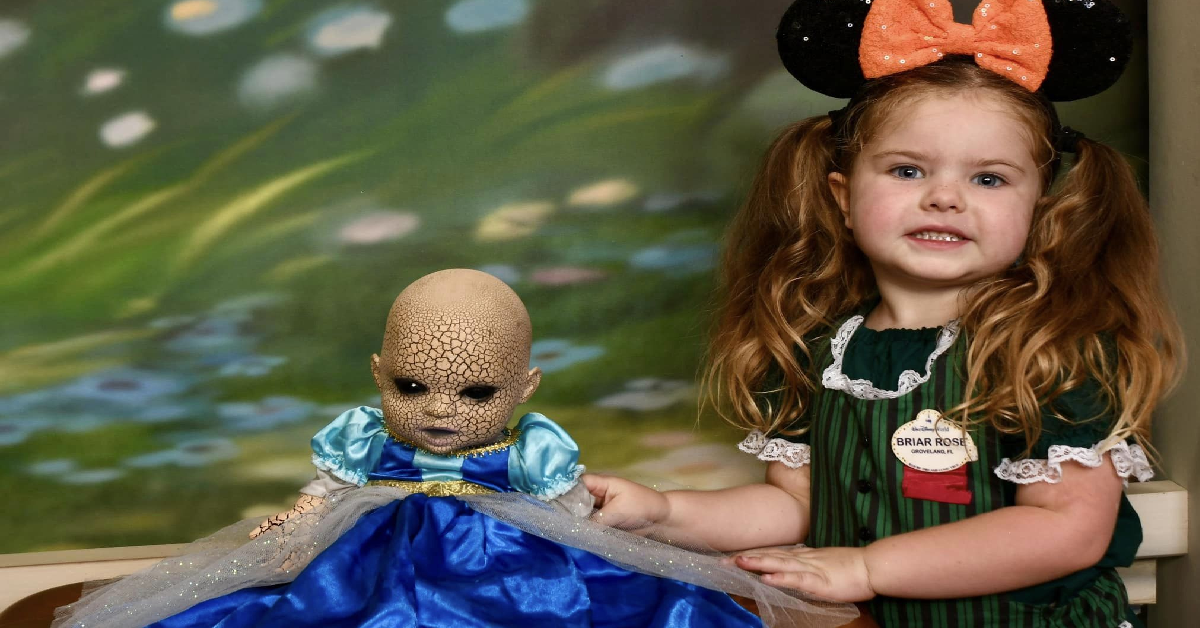 She wrapped up the story of Briar and Creepy Chloe with a sweet little note, "So all in all, I guess the moral of the story is when your 3 year old throws a fit over absolutely needing a super creepy Halloween doll… buy the doll. Creepy Chloe might be stealing my soul while I sleep, but we are making the best of our time left over here!"
While some people might think Briar's obsession with Creepy Chloe is a phase, her mom shared that even after months of having the doll, Brair still loves Chloe and takes her everywhere, like on a shopping trip to target: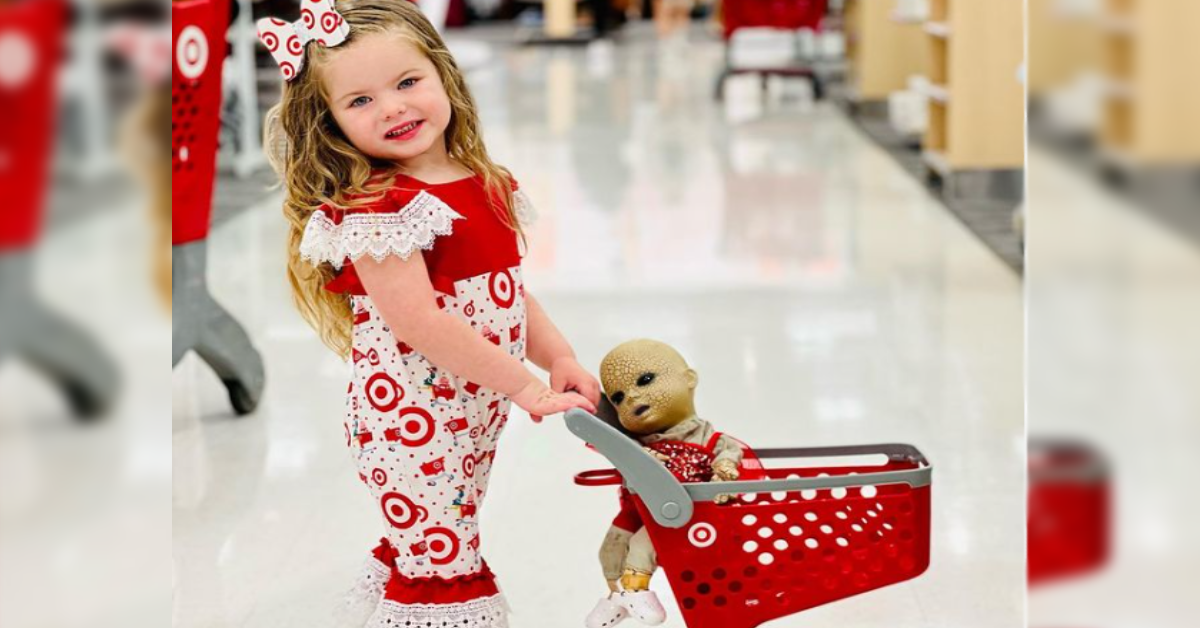 You can keep up with Creepy Chloe and Briar on Instagram, @creepychloeandbriar.