One design in particular was in production for a record 68 years.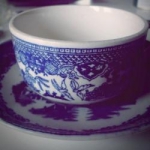 Rose Heichelbech
First founded in the city of Fostoria, Ohio, the Fostoria Glass Company was in business for nearly a century before changing tastes made their glassware all but obsolete. Today many of the patterns that the company produced are considered collectible classics. Even if you don't know the Fostoria name, you might be familiar with many of their patterns- that's how ubiquitous their products once were. In light of how fragile glass is the pieces that remain intact today do have some value, as we'll outline below -along with a history of the company.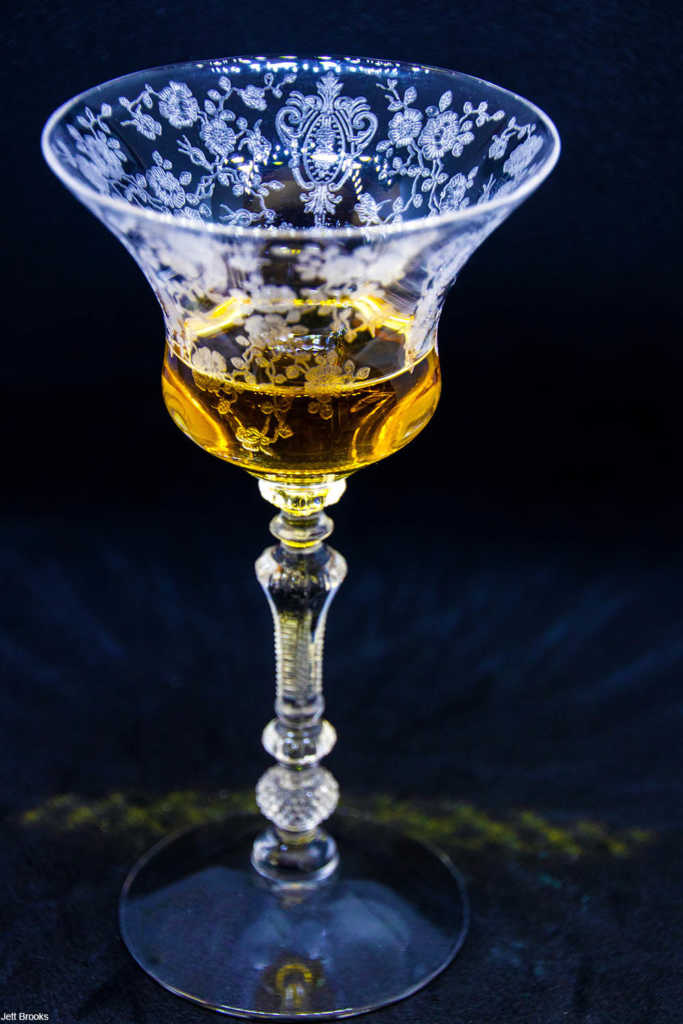 The History of Fostoria
The company was founded by L. B. Martin and W. S. Brady. The first factory was located in Fostoria in 1887 because there was a deposit of natural gas there, perfect fuel for running the massive glass furnaces that churned out glass pieces by the dozens.
Many pieces of Fostoria glass over the years looked hand-cut, but was far cheaper to make. Molded pieces were often wheel-polished for a supremely smooth finish devoid of mold marks. The company also made blown glass, crystal, and needle-etched glass in elegant designs.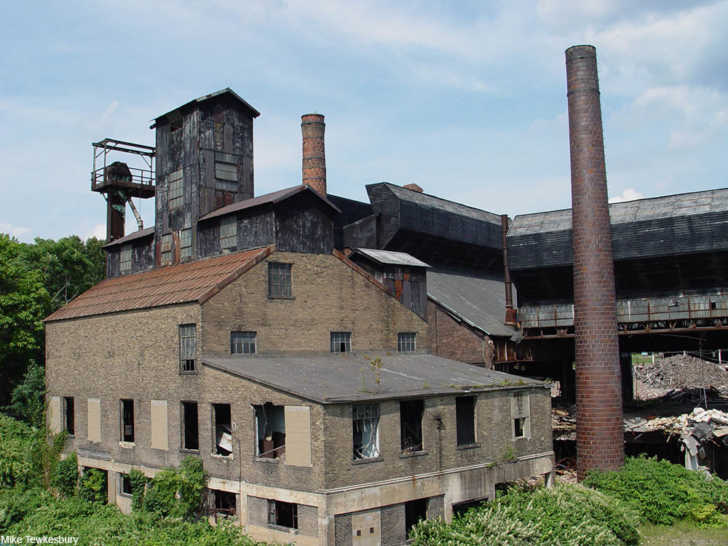 When the gas ran out in 1891 thanks to widespread industrial use of the commodity, the company was moved first to Wheeling, West Virginia, and later to Moundsville, West Virginia.
The company remained at the Moundsville location until 1983 when things went south for domestic glass production. The pressed glass they made was an affordable luxury for much of the company's operation (especially during the Great Depression), giving customers a chance to own a sparkling piece of glass -or indeed a whole set of dishes- for a fraction of what higher-end glass or even pottery would have cost.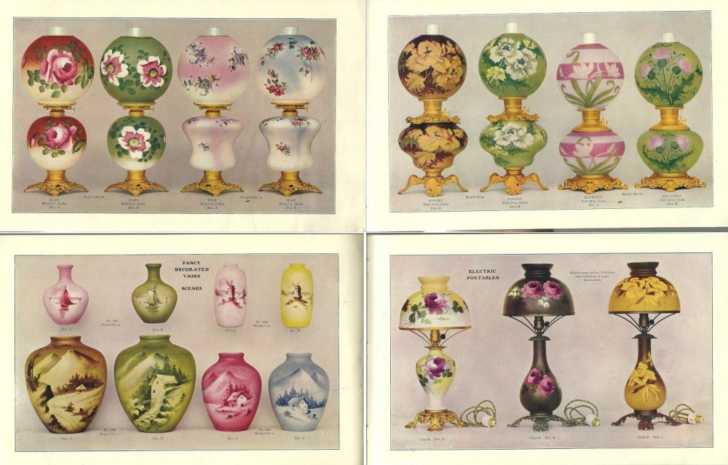 One of the most well-known patterns was the American (no. 2056) pattern. This design utilized stacked 3D hexagons for a modern look that was popular from its release in 1915 until 1983 when the company shuttered its doors. That's a long time to be making the same pattern! In fact, it's the longest run of a glassware pattern in the U.S. so far. The 2056 pattern came in tableware, candle sticks, and even electric lamps.
In addition to making glass for the dinner table, the company also specialized in vases and lamps. In fact, kerosene lamps were one of the first things Fostoria ever produced. Later they became known for their distinctive hand-painted lamps and vases, as well as their later Art Deco pieces.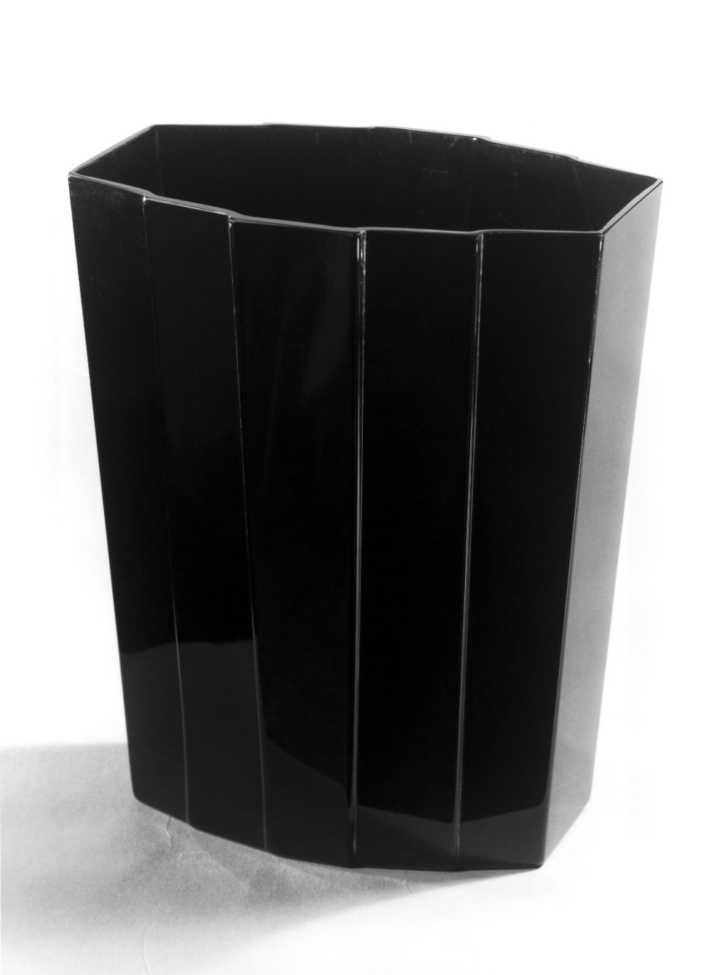 A fruitful collaboration with Fostoria came from designer, George Sakier, who created a stunning line of modernist glassware and vases for the company as their main consultant between 1929 and 1979. His Art Deco designs show how elegant simple shapes could be, straying from the cut glass look that had served the company for so many years.
Automation, overseas competition, and changing tastes spelled trouble for Fostoria in the 1970s and by 1983 the company went out of business. For a short period of 3 years (until 1986) the Lancaster Colony Corporationtook over the glass production, but they, too, could not make money in the '80s market that was quickly pulling away from traditional glassware.
Fostoria Glass Value
The Fostoria Glass Company made glass over a long period, but even so many of the pieces still hold great value today for their style and quality. Prices for pieces depend on the rarity of the item as compared to other runs.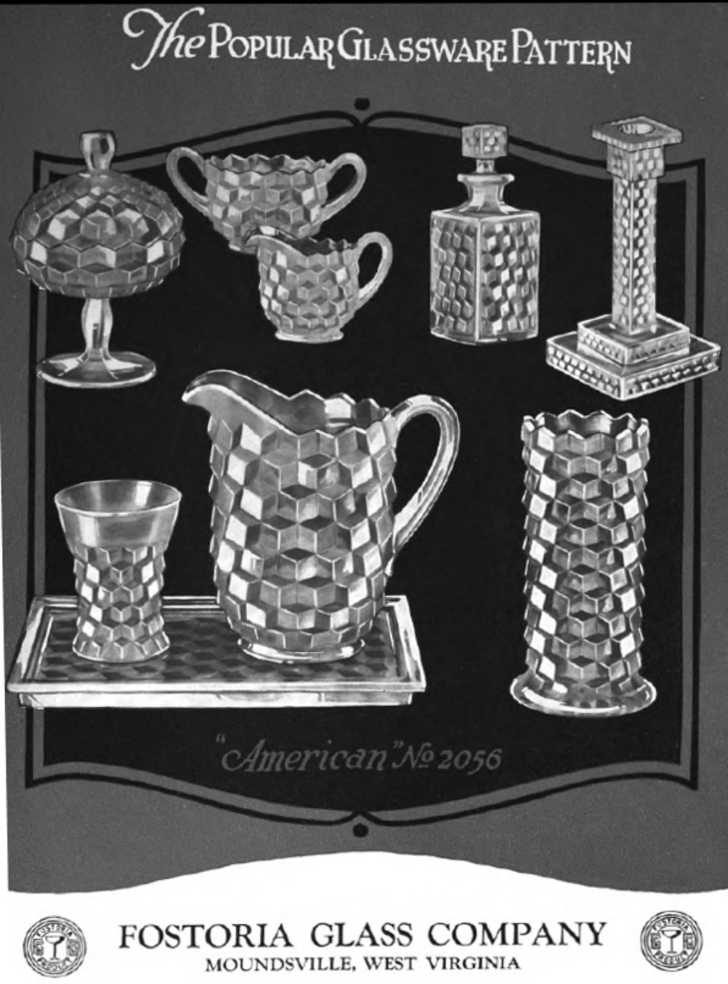 For example sets of 2056 stemmed water goblets can sell for prices at less than $4 each. But, 2056 vases, much rarer in number, can fetch greater prices. The "bagged" 2056 vase can go into the hundreds of dollars each. However, we have seen these pieces with asking prices of $4,000.
Larger pieces that were designed by George Sakier regularly sell for $200 or more, with smaller items bringing in more than the more common 2056 or even the famed pink Depression glass the company was also known for.