Seems like every woman used this powder at one point or another.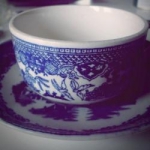 Rose Heichelbech
Today many people know Coty as the drugstore brand responsible for such perfumes as Aspen, Emeraude, Ici, Stetson, Exclamation, and many other well-known formulas. The company was started by François Coty before the First World War and continues to be a presence in stores around the globe to this day. In addition to his intoxicating scents (upon which it is rumored that Guerlain made some of his perfumes), Coty's brand was also know for their Airspun powder, a product that for years has been sold in some very special packaging.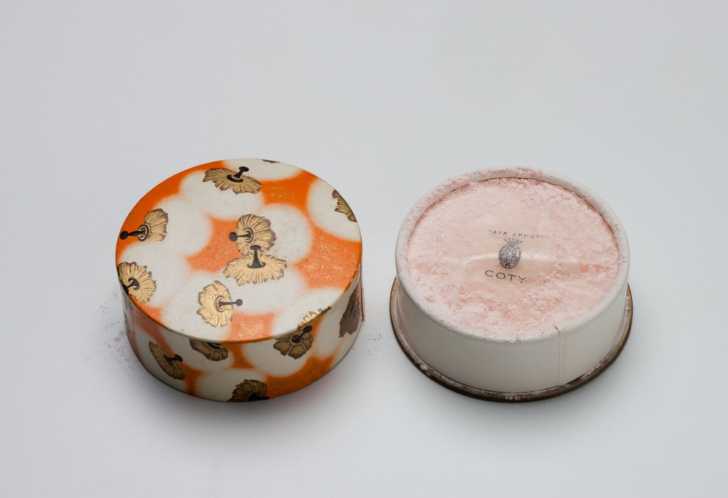 François Coty first set up his enterprise in 1904 after having studied perfumery in Grasse, the flower and perfume capital of France. From an early stage in his career Coty sought to make the highest quality products he could. In 1908 he built a creative partnership with René Lalique, the famed French glassmaker. Lalique made custom perfume bottles for Coty in the burgeoning Art Nouveau style.
His custom creations in designer flacons garnered him favor with the Russian royal family, the Romanovs. It was said that the favorite perfume of the Grand Duchess Olga Romanov was Coty's La Rose Jacquesminot and that other women of the family used his scents as well.
Coty's philosophy on perfumery was all about about quality and style.
He once remarked, "Give women the best product to be made, market it in the perfect flask, beautiful in its simplicity yet impeccable in its taste and ask a reasonable price for it."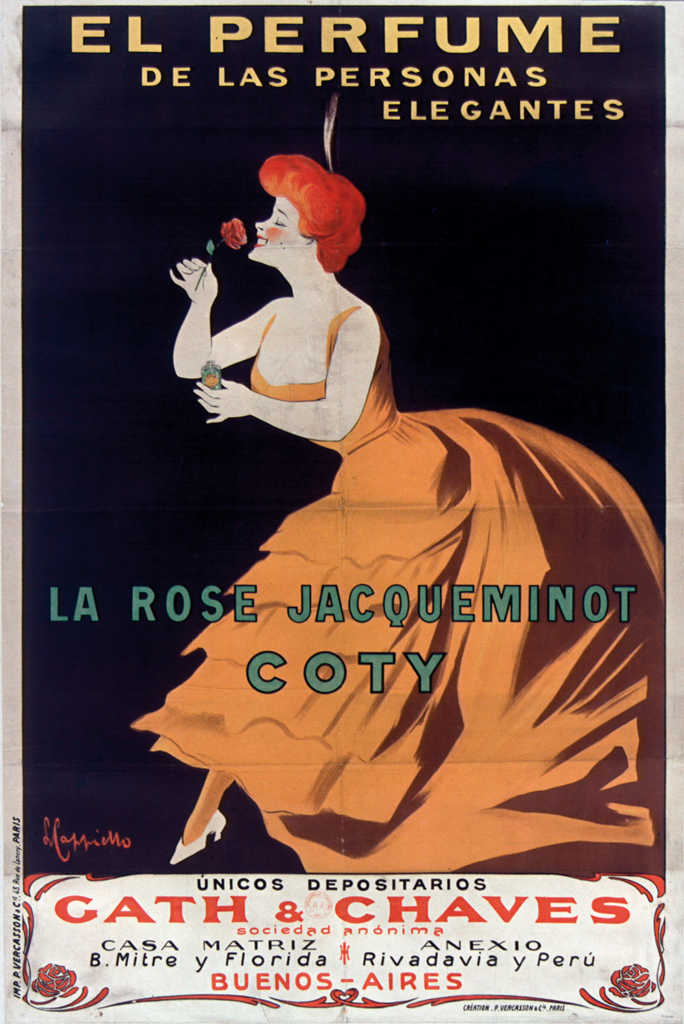 After growing success in his perfume business, the Coty brand engaged in a new venture: the making of cosmetics. One of their most popular and innovative products was (and still is) Airspun powder, launched in 1935. This was one year after François Coty died.
The fine powder was a new idea in makeup. At the time ladies didn't often use liquid or cream foundation. Instead they used powder applied over a moisturizing cream to give the look of perfect skin. But, most powders back then were chalky, gritty, and generally not as fine or high quality as makeup powders we know today. Coty's idea was to create a machine-milled powder that could outperform the competitors in terms of texture and experience.
Coty's first powder had been launched in 1914, after which he enlisted the help of Leon Bakst, the costume designer for the Ballets Russes, to design special packaging. Baskt's first powder boxes, with the now-iconic imagery of ebony-handled powder puffs floating against a mottled background, were crafted in Moroccan leather and embellished with gold-leaf at a production cost equivalent to $45 each in today's money.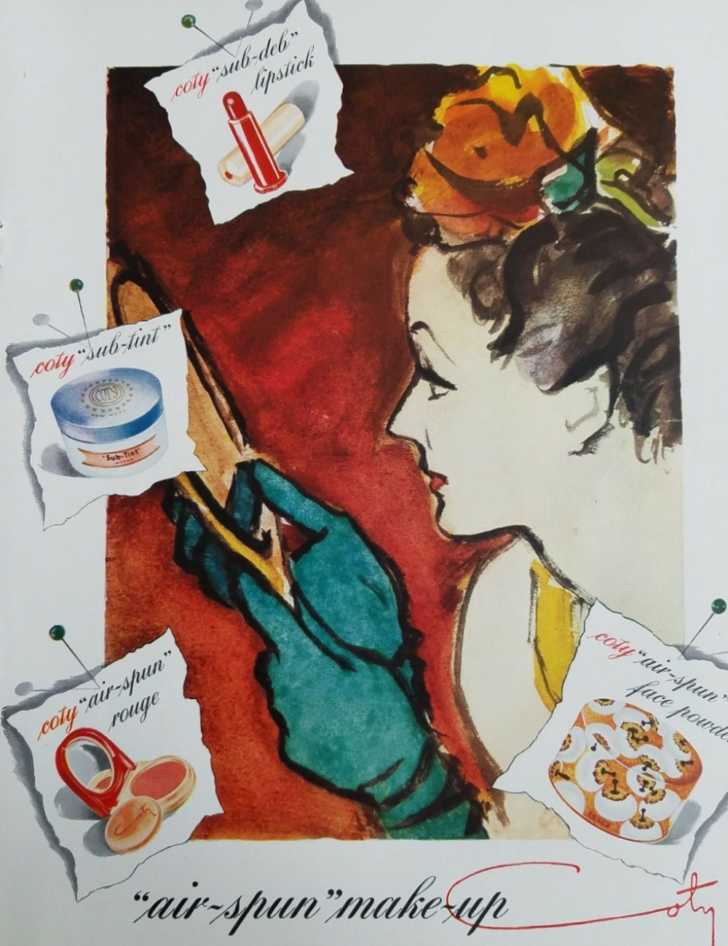 The trademark for this design was registered in 1922, some years after it had already been in use. When Airspun was released, they used Bakst's design, this time rendered in affordable cardboard as per the direction of an engraver named Georges Draeger to sell the product. The powder also came in a number of other decorative boxes, but only the powderpuff design endured through every decade. The design was also used in some of Coty's pressed powder compacts, a truly elegant item with a brass housing.
Today the Baskt design is still used, albeit over a much smaller area as a label on top of a plastic container. Long gone are the days of the paper powder box, but most women today either have used this product or remember it adorning dressers and vanities of their mothers. You might not find many Emeraude wearers today, but everyone knows Airspun and the classic packaging that goes with it.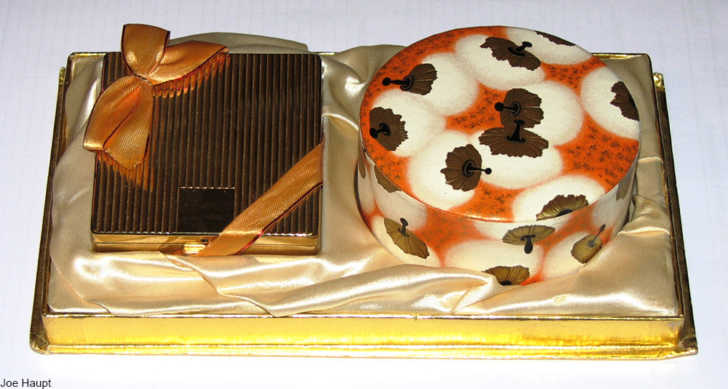 Coty was not only a leader in the perfume industry, he was also one of the first to add skin care to cosmetics and was the first Western brand to create a powder color designed for customers in Asia with darker skin tones. But, he also brought art into the world of cosmetics and then revolutionized the industry by making those products available to regular women.