This Flying Fortress was lost for decades.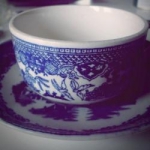 Rose Heichelbech
During World War II the U.S. government contracted to make several different models of B-17 Flying Fortresses. The familiar star on the side and the nose windshield (for the turret operator) are instantly recognizable. Many of these bombers were lost- either in action or to the scrapyard. But, there was one B-17 that has had a very interesting journey from lost to found: My Gal Sal.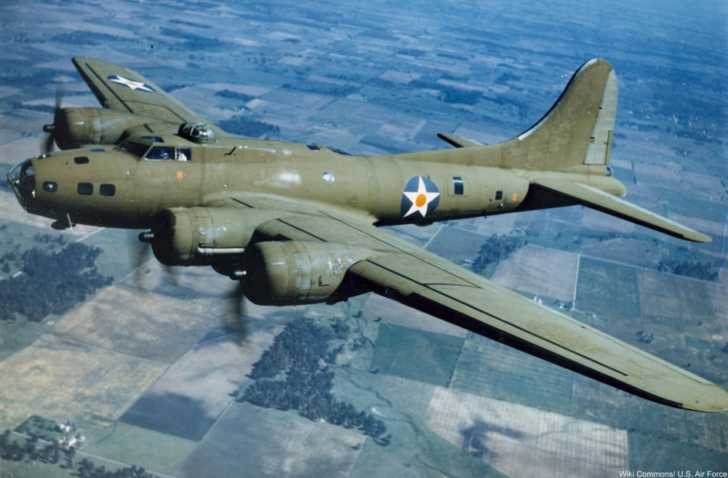 She was slated to land in England, but the crew had to land My Gal Sal in Greenland due to inclement weather. During the landing, the propellor was damaged. What this meant for the crew was that they were stuck there unless they could get the propellor to spin and thus enable the engine to run. The crew cut down the bent propellor in order to power the radio. It took them a whole day using a hacksaw to cut down the damaged propellors. Once they radioed for help, supplies were airlifted to them, but the rescue planes still couldn't land because of the weather.
A week later, the rescue plane finally landed. Unfortunately, the crew still had to hike an arduous 26 miles in the snow and ice in order to meet their rescuers. And, 10 days after their crash landing, they were rescued. Miraculously, all members of the crew survived. And the plane? She was left lodged in the ice. It would be decades before she was found again.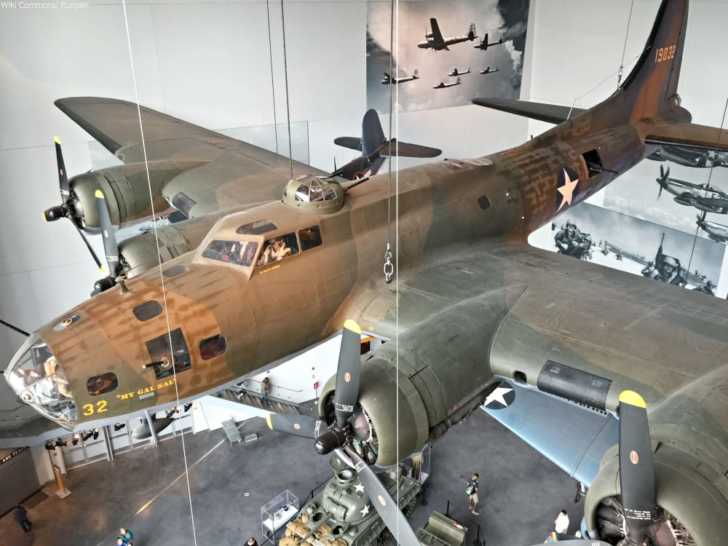 After identifying the missing plane from the air in 1964, parts were harvested for research purposes in 1965. But, still My Gal Sal sat stuck in the snow for 3 more decades. She was finally recovered in 1995 and it took a team of 20+ volunteers to get the plane into a restored state.
Once she was in prime condition, she was went on display at the National World War II Museum in New Orleans in 2013. As one of only 3 remaining B-17s in existence, and as the only one that sat in ice for 50 years, My Gal Sal is an amazing piece of WWII history. Nearly all the other planes like My Gal Sal were all either destroyed or were sent to the scrap yard years ago.
Click here to check out the iconic nose of WWII bombers!