Here's worn through the front of it.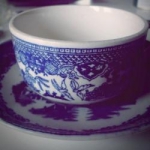 Rose Heichelbech
Willie Nelson has been captivating audiences with his singing and songwriting skills since the 1950s. His wavering voice has been one of his most recognizable trademarks all these years. But, his guitar has also played a huge part in the sound of his music. His bandmates have called the guitar another bandmate and have even said that when the guitar goes, Nelson might just stop playing. The instrument is an acoustic Martin guitar made of wood, but most of Nelson's fans know it as Trigger.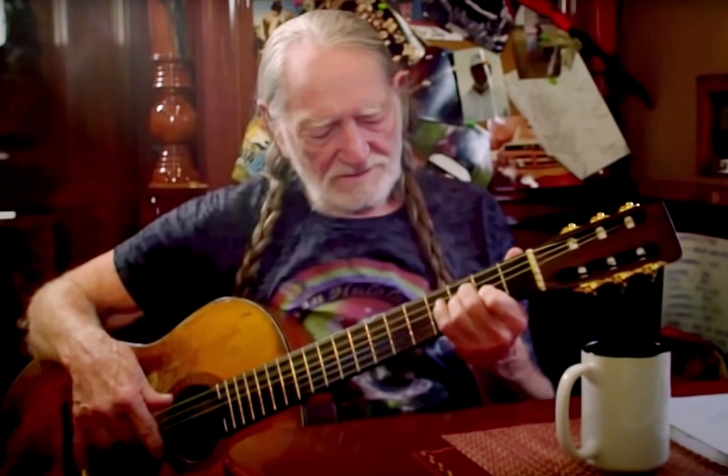 Nelson first bought the guitar as a replacement for the one he had been using everyday. The singer at the time had been playing a club when a drunk person destroyed his guitar, a Baldwin acoustic. It was in 1969 that Nelson bought the guitar he'd name Trigger.
He had been looking for a guitar with the same sound as the guitars that Django Reinhardt used to create his hot jazz sound. Because the guitar went everywhere with him and was his constant companion, he named it Trigger, after Roy Roger's faithful horse.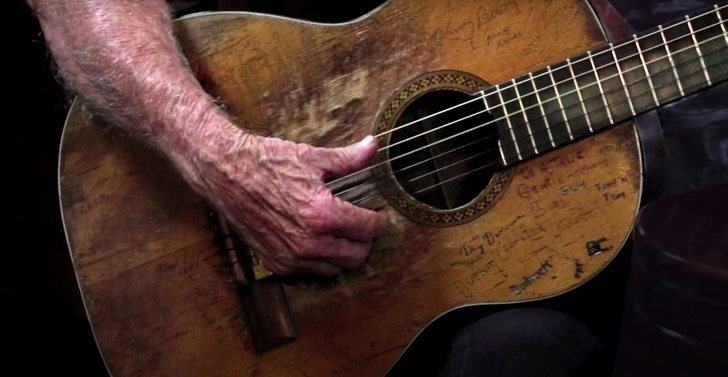 His previous guitar had an electric pickup which was moved to the Martin to amplify the rich acoustic sound. Trigger is made from Brazilian rosewood and Sitka spruce and sounds like no other major musician today. Trigger survived a house fire and many years of heavy service and today still sounds as full and clear as when it was made – despite having a bedraggled appearance and hole in the front!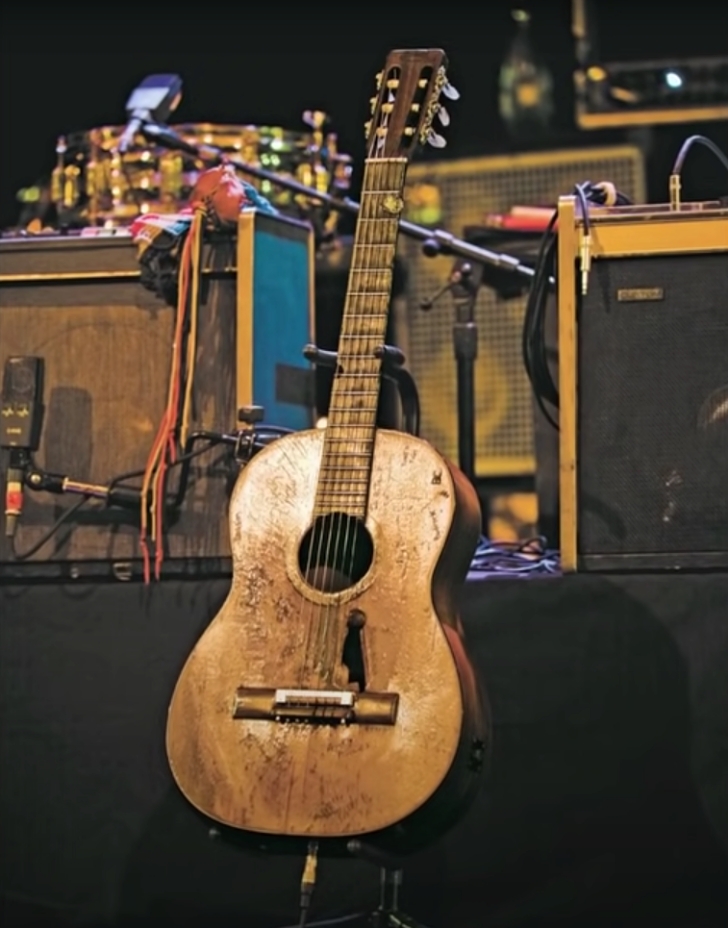 One thing that makes the guitar look even more haggard is that it's been signed time and again by country music stars. Johnny Cash, Ray Benson, and Roger Miller are just a few of the big names on Trigger. Nelson asked people to use ballpoint pen to sign their names, ensuring that their signatures didn't wear off so easily with everyday handling.
Learn more about Nelson's long relationship with Trigger video below.