Like most of his fellow veterans, he never talked much about the war.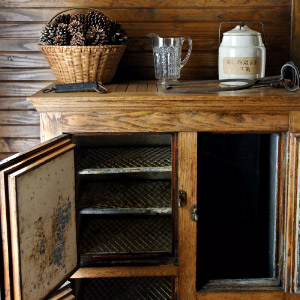 Dusty Old Thing
If you are of my generation, you know the name Yogi Berra as one of baseball's greats. You may remember him as the great catcher for the great New York Yankees of the 40s and 50s, or as their coach in later years, or you may remember him for his famous malapropisms with the English language, but what you remember most is that he was a good man, an honest and humble man, and a man who loved the game of baseball and life itself.
But what you may not know is that Yogi Berra was also a United States Navy veteran of WWII!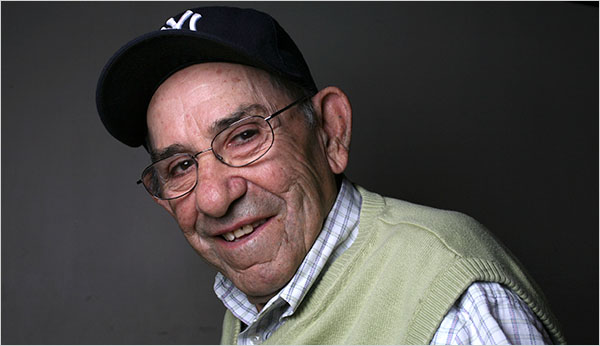 Yogi was 18 years old in 1944 and was already proving himself a baseball star. But, like so many of his generation, when he came of age, he decided to join the war effort. He was moved to fight for his country rather than remain safe and playing baseball.
He joined the Navy and trained to become a gunner's mate. He completed his training and was assigned to the USS Bayfield, which was preparing for the Normandy landings.
Berra joined the ship in April, just in time to take part in the preparation exercises for the D-­Day landings that would come on June 6, 1944.
I wrote an article earlier this year about the Navy's very important contribution to the successes of the D-­Day invasion in which the USS Bayfield played a very important role. It not only transported hundreds of the Army troops who landed on Utah Beach that day, but then acted as a supply ship and a hospital ship for the wounded coming off of the beaches. She remained there close to shore off the coast of Normandy in that capacity throughout that long day. She would also provide smoke for the troops on Utah Beach to protect them from air attacks by the German Luftwaffe.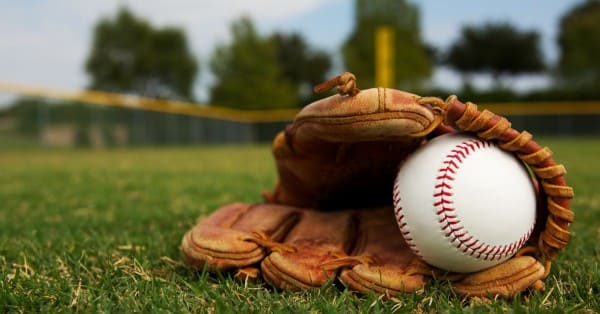 As a gunner's mate on the USS Bayfield, Yogi Berra would have had a unique perspective on the landings at Utah Beach. We can imagine that he would have talked to some of the soldiers that the Bayfield had transported to the Utah Beach, Normandy, landing site.
He would have participated in firing high explosive rounds in support of those troops, and in firing smoke rounds for them later. He probably saw the wounded being brought aboard that day, maybe even helping to bring them aboard. Maybe he recognized some of them from the brief conversations they might have had.
But Yogi Berra was a humble man. Like most of his fellow veterans, he never talked much about those things. According to T​he Sextant, Yogi Berra was interviewed in 2004 by Keith Olberman and talked a little bit about his personal experiences in WWII. Mr. Berra said:
"Being a young guy, you didn't think nothing of it until you got in it. And so we went off 300 yards off beach. We protect[ed] the troops. If they ran into any trouble, we would fire the rockets over…And that was the invasion. Nothing happened to us. That's one good thing…"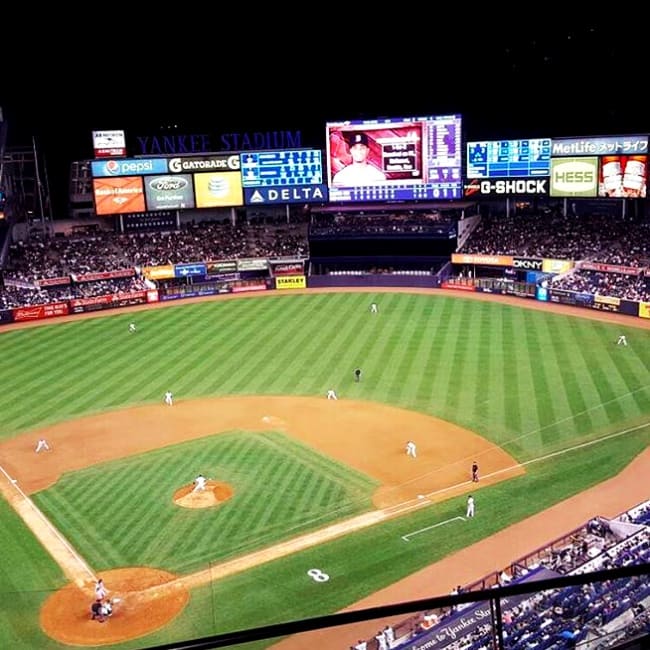 Yogi would come back from the war to play the rest of a very successful career with the Yankees. He would become a beloved character both on the field and off with his humble, yet exuberant personality and his ever creative use of the English language.
The great Yogi Berra passed recently at the good old age of 90, but his memory will live long past his time among us. His baseball exploits are captured on film to be seen over and over again. But we remember him here for his service to the nation during a time of war and for his generosity to veterans after the war until his death. He was awarded The Lone Sailor Award in 2010 and the Audie Murphy Award for his Navy service in 2010.
Let me finish here with some of the witticisms attributed to Yogi Berra:
"When you come to a fork in the road, take it."
"You can observe a lot by just watching."
"It ain't over 'til it's over."
Think about it. These are true nuggets of homely wisdom.
Thank you, Yogi Berra, for your enthusiasm for life on and off the baseball field. And thank you for your service.
Rest In Peace. You have lived well.