They Don't Make Them Like They Used To! Some Of Our Favorite Wind-Up Toys.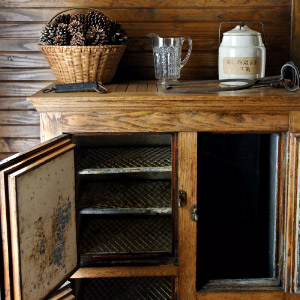 Dusty Old Thing
There's something so charming about antique and vintage wind-up toys. The mechanics and functions seem simple and outdated when compared to today's toys, but you'll never get the craftsmanship and quality. Wind-up toys come in so many varieties that they're one of the more popular collector's items.
This history of wind-up toysbegins in the mid 17th century, but really began to take off around 1738. European aristocrats bought their children the early versions of these toys, inspired by Jacques de Vaucanson's humanautomatons exhibition in Paris (specifically, a mechanical duck that could eat, drink, quack and swim). At the beginning of the 19th century, mass production made wind-up toys more widely-available, with manufacturers like Lucien Bontemps, Fernand Martin and Lehmann. Around 1860, manufacturers in the U.S. including George Brown, E.R. Ives, and Blakeslee & Company began production as well.
Popular designs ranged from circus-themed toys such as trapeze performers, elephants and clowns, to transportation methods such as trains, bicyclesand boats. While clock work toys in the U.S. were discontinued around the beginning of the 20th century thanks to cheaper European models, it wasn't until the 1940s when toys made of plastics and other synthetic materials slowed the production of wind-up toys to a near stop.
Check out some of our favorite, user-submitted wind-up toys below, and let us know if you collect them!