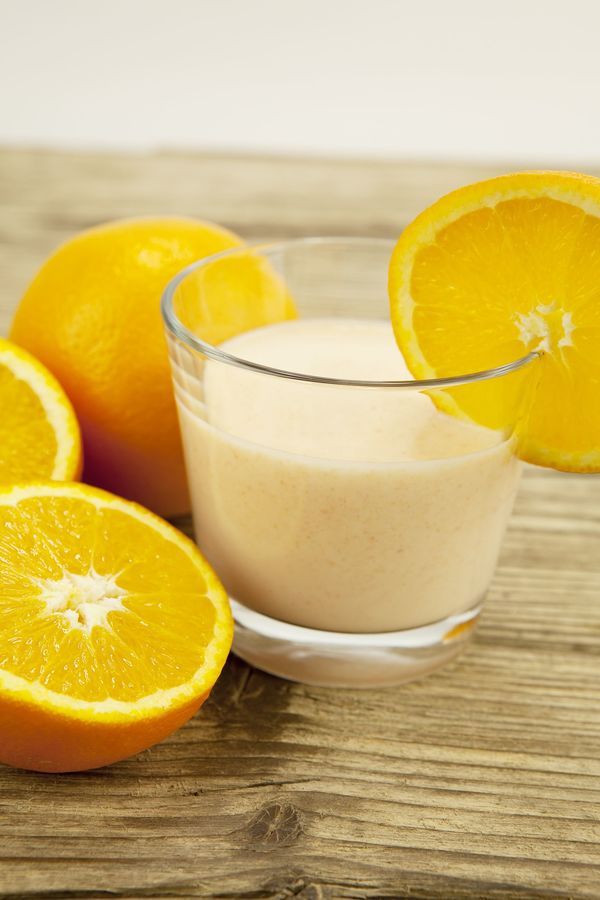 Regardless of where you are, the refreshing zing of a cold, blended treat always seems to hit the spot. We've been known to indulge in many an icy sweet–even in the dead of winter–so this recipe is perfect for us! The Orange Julius is an American classic that originated in Los Angeles in the 1920s at your average, run of the mill orange juice stand. It became so popular that it became its own, freestanding chain (which was later acquired by the chilled and blended master, Dairy Queen), specializing in this perfectly sweet and tart, frothy drink.
If you haven't tried one before, you should absolutely whip this up! There's something about the unexpected creaminess that you don't usually associate with citrus fruits that makes this beverage so tasty. It's perfect for those stiflingly hot summer months, but also dutifully recalls that warmth when you have it in the winter and immediately brings to mind a tropical paradise .now that's something we can get behind!
Orange Julius
Ingredients
1 (6 oz.) can frozen orange juice concentrate, thawed
1 cup whole milk
1 cup water
1/3 cup sugar
1 teaspoon vanilla extract
ice cubes
orange slices, garnish
Preparation
In a large bowl, mix together the orange juice concentrate and 1 cup water until smooth.
Transfer mixture to blender and pulse for 5 seconds to make sure it's thoroughly combined.
Pour in milk, sugar and vanilla extract and 6-8 ice cubes, and pulse for another 30-45 seconds, or until smooth and frothy.
Divide orange julius into 2-4 chilled glasses and serve immediately.
Garnish with sliced oranges.
Optional: leave orange concentrate frozen and omit the use of ice cubes. You can also substitute 2 cups orange juice for the juice concentrate.
Recipe adapted from Food