If you ever thought that celebrities only ate complicated meals prepared by Cordon Bleu chefs, then think again. This casserole was a favorite of Western film star, John Wayne. And, as the old saying goes: if it's good enough for him, it's good enough for me.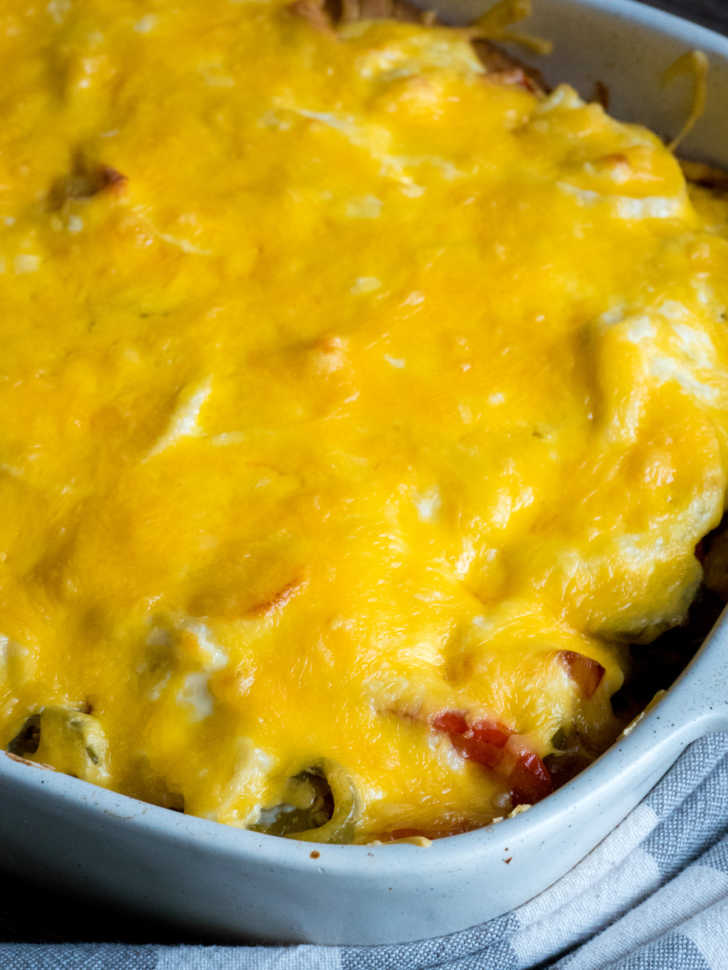 This layered casserole has the delicious flavors of peppers, onions, and beef, all smothered in sour cream and cheddar cheese. It's like if a beef fajita could morph into a casserole.
John Wayne was asked to contribute a recipe for the cookbook, Cooking with Love from Cara and Her Friends. Proceeds from the book were to benefit the American Cancer Society. The book was a compilation of recipes from celebrities and John Wayne submitted his favorite casserole. This recipe was released in the book in 1979, the same year that Wayne died from cancer.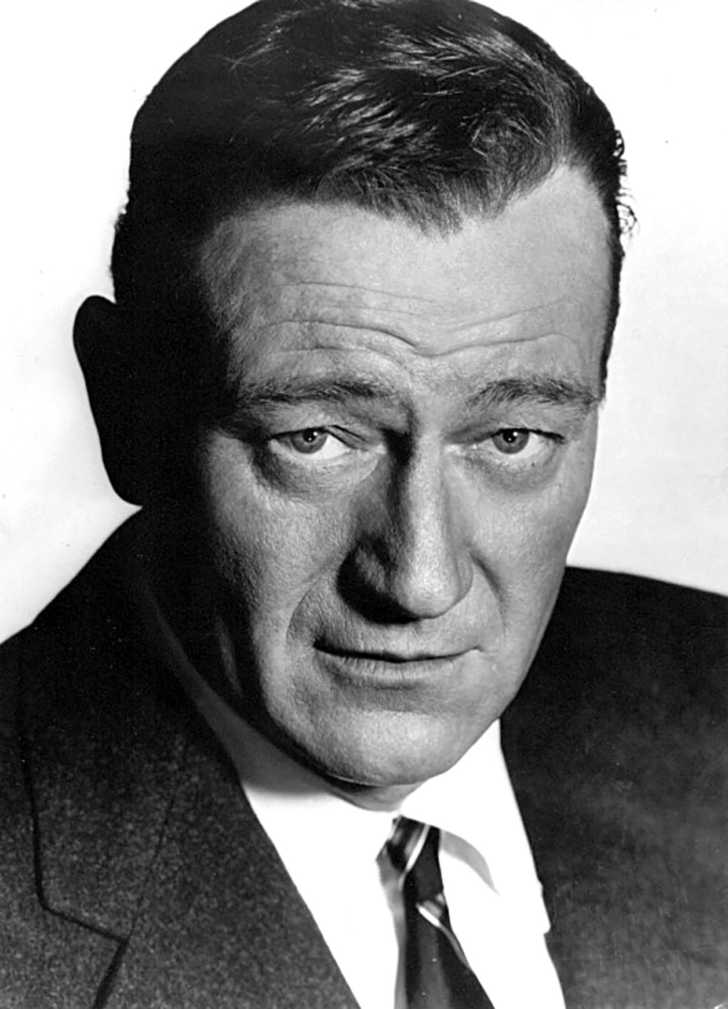 This recipe has proven popular across the U.S., with various versions making slight changes to the recipe depending on the region. Aside from the fact that John Wayne has been an extremely popular film star, the taste of this Southwestern casserole has made it a go-to recipe for many years.
To start making this casserole you line the bottom of a casserole dish with can of biscuits and bake that for 15-20 minutes or until brown. This provides a yummy crust for the other ingredients.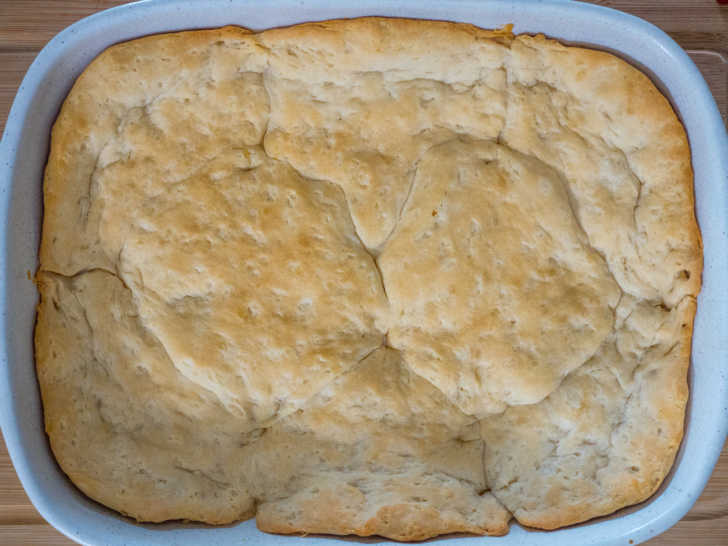 Then you'll need to brown ground beef, then sauté sliced onion and peppers. These ingredients are then layered on the crust starting with the beef and tomatoes first.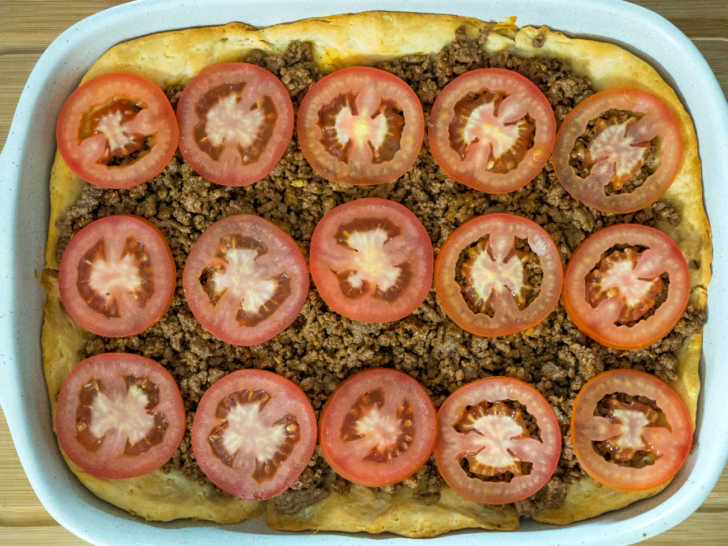 For the next layer you add on the sautéd peppers and onions, followed by the sliced jalapeño peppers. If you wanted to take the spice level up a notch you could add more jalapeños on this step or even use a different type of chili. That's the beauty of a casserole like this one.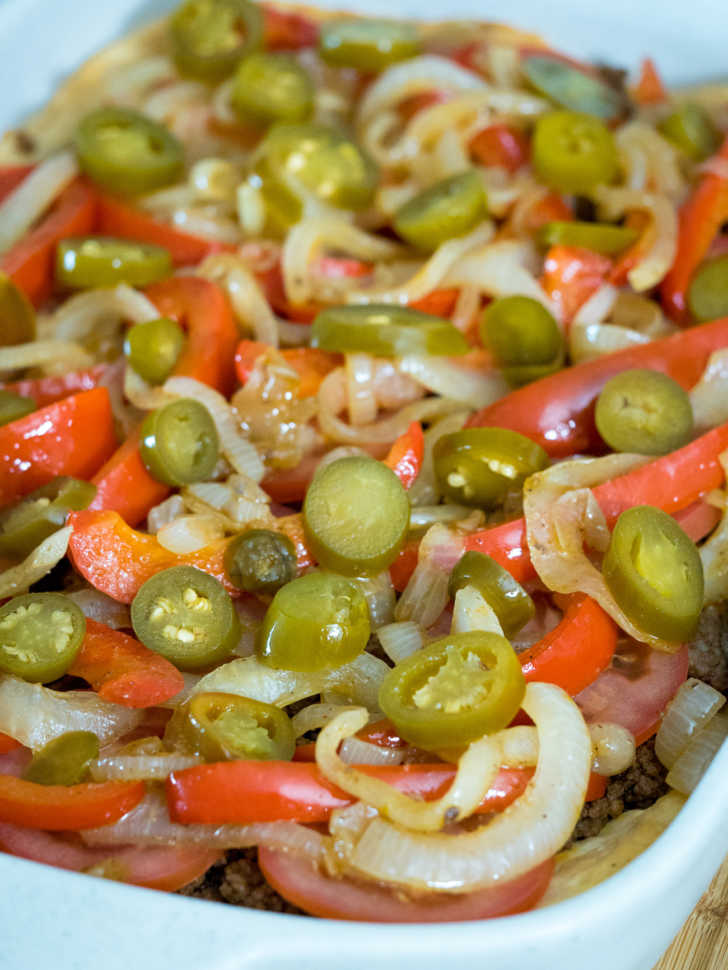 The next layer has sour cream, which you mix with half the cheese and half the raw onions. Combining both raw and sautéd onions in this dish really adds to the depth of flavor.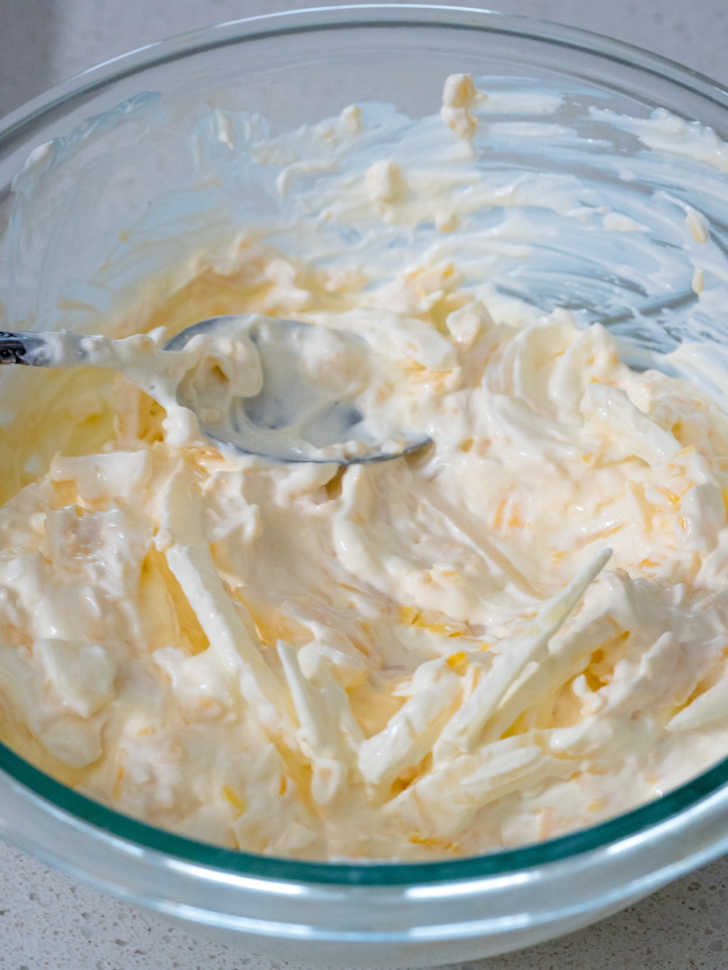 Then the whole thing gets topped with shredded cheddar and baked until bubbly brown.
This recipe may have been a favorite of The Duke but you can easily make this one your own by taking up the spice level a notch or changing up the cheese topping for Monterey Jack. The possibilities are wide open, but any way you make it this casserole is bound to be a hit with people who love the flavors of the Southwest.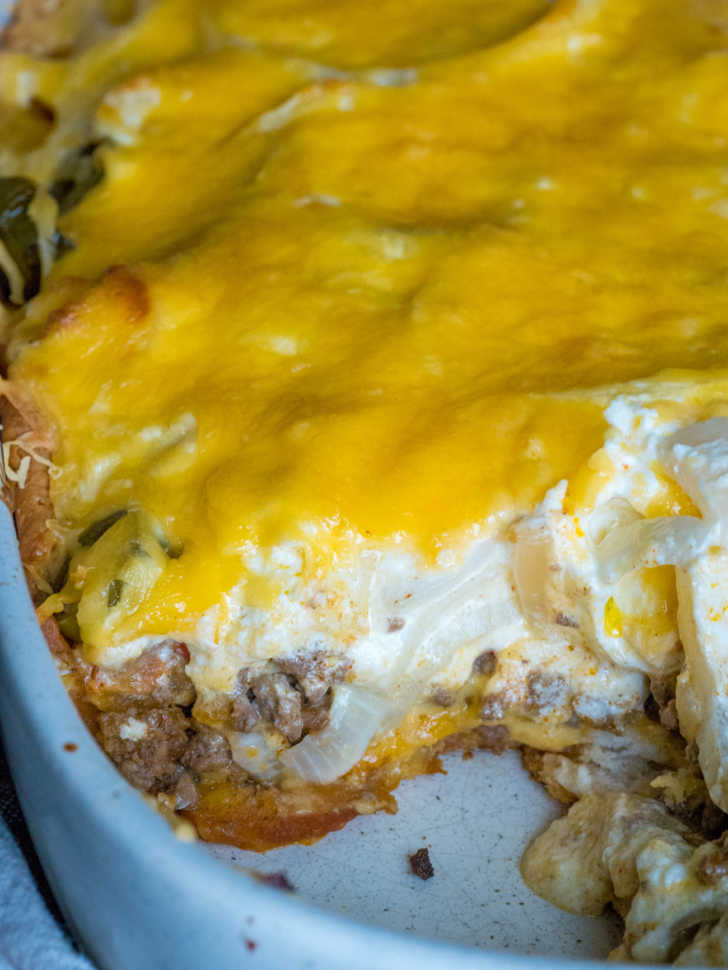 John Wayne Casserole
Serves 8
30m prep time
45m cook time
Ingredients
2 pounds ground beef
1 packet taco seasoning
1 16-ounce can large biscuits
3/4 cup sour cream
8 ounces shredded cheddar cheese, divided
1 medium onion, sliced and divided
2 tomatoes, sliced
1 red bell pepper, sliced
1 4-ounce can sliced jalapeño peppers
Preparation
Preheat oven to 350˚. Grease a 9x13 baking dish and line the bottom with the canned biscuits to create a bottom crust. Bake for 15-22 minutes or until just beginning to brown. Set aside when done.
In a large skillet combine beef and taco seasoning and cook until browned. Remove beef from pan and set aside.
In the same skillet sauté bell peppers and half the onions. Set aside.
In a medium bowl combine sour cream, half the cheese, and the rest of the onions.
Layer the beef on top of the biscuit crust, followed by the sliced tomatoes, and then pepper and onion mixture, jalapenos on top of that. Add the sour cream mixture on top of the vegetables and top with remaining cheese.
Bake for 30-40 minutes until cheese is beginning to brown on the edges. Let stand 5 minutes before serving.
Recipe adapted from Amanda's Cookin'.