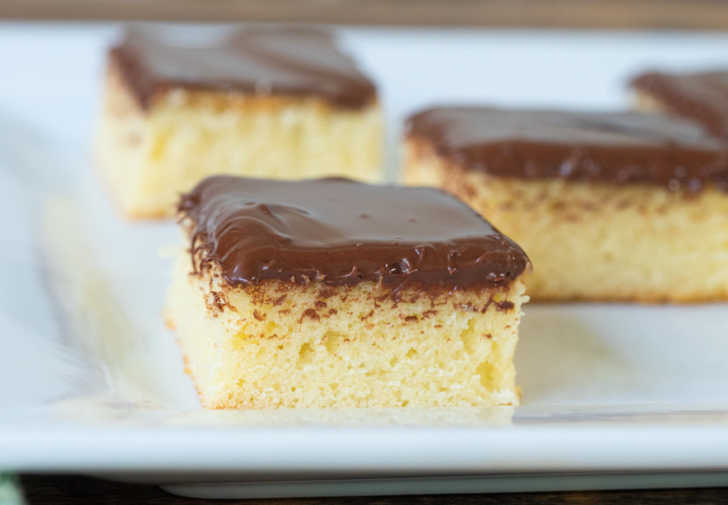 Tandy cake isn an old fashioned treat that's been around for a very long time and features layers of peanut butter and chocolate atop a light vanilla cake. This simple combination of flavors goes perfectly with a glass of milk and was a favorite for many generations.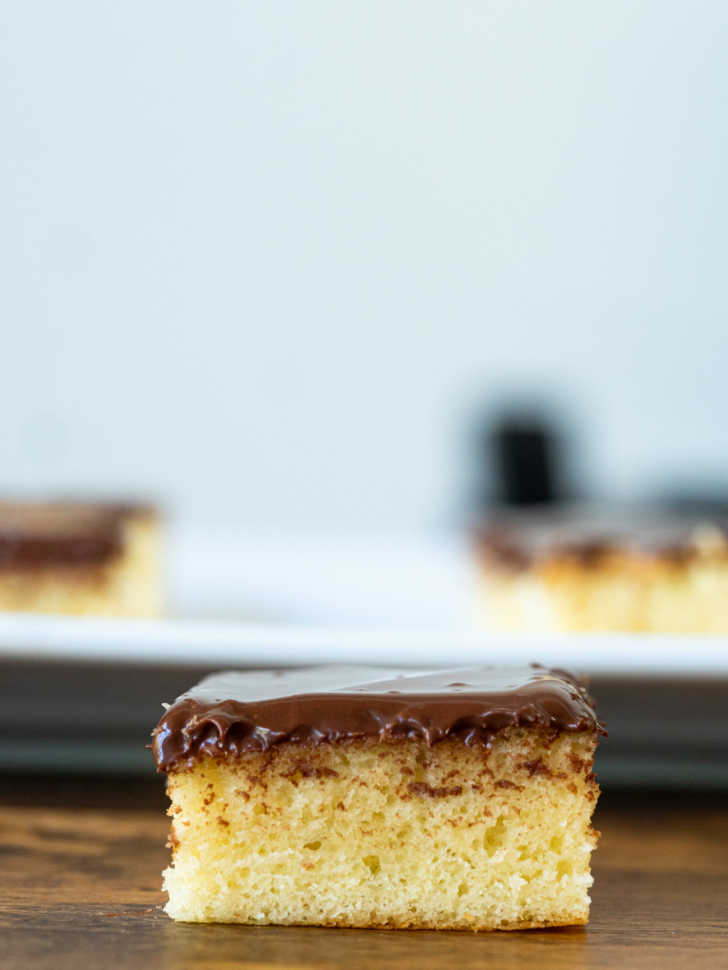 The Tandy Cakes many people grew up with underwent a name change in the 1970s. This was to avoid confusion with the Tandy Candy Company, as the snack cakes were made by Tastykake, a Philadelphia company in operation since 1914. The cakes were then sold as Kandy Kakes, the name they are still sold under today. Now you can make a homemade version that really hits the spot next time you're craving a sweet treat.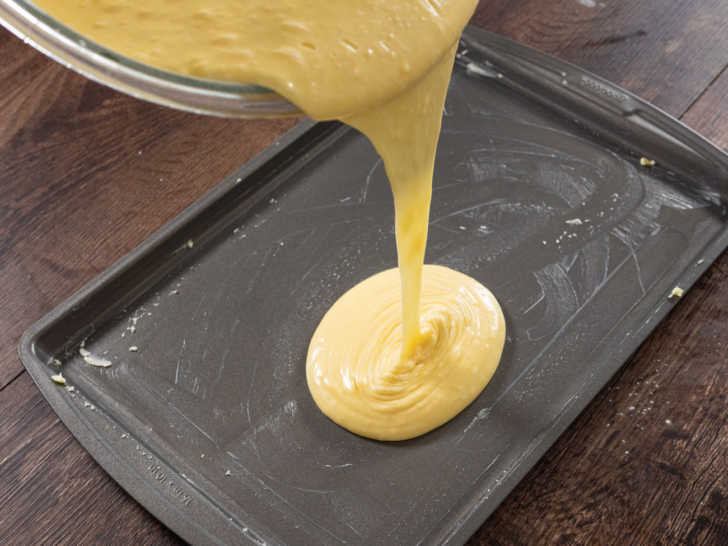 To make this cake you'll need to make a basic vanilla cake batter and this one is simple to do. After baking the cake for 20 minutes, creamy peanut butter is spread over the hot cake to allow it to sink in. For this particular recipe it isn't advisable to use crunchy peanut butter or the natural brands of peanut butter. The smoothness of the PB will affect how the topping layers form, so stick with a conventional brand (like Jif or Skippy) in creamy.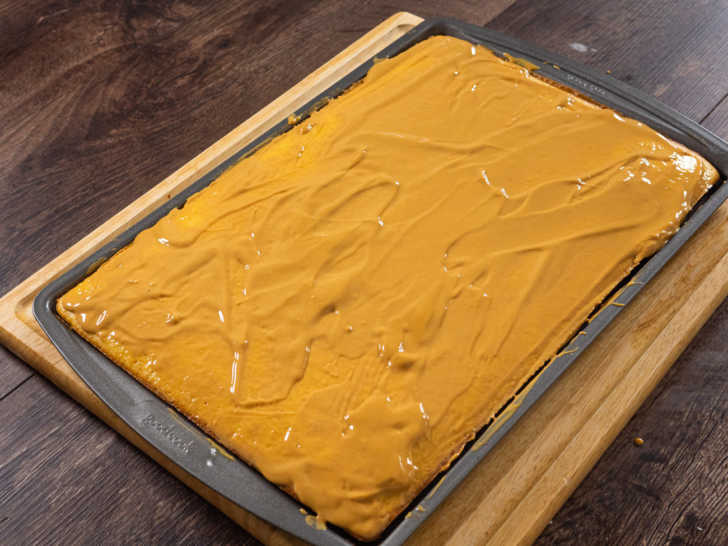 After the cake is allowed to cool completely you begin the chocolate coating. This is made from chocolate chips which not only makes this step easy, but also means you can use semi-sweet for a darker flavor or milk chocolate chips for a lighter flavor. Whatever you choose will be amazing thanks to the peanut butter underneath.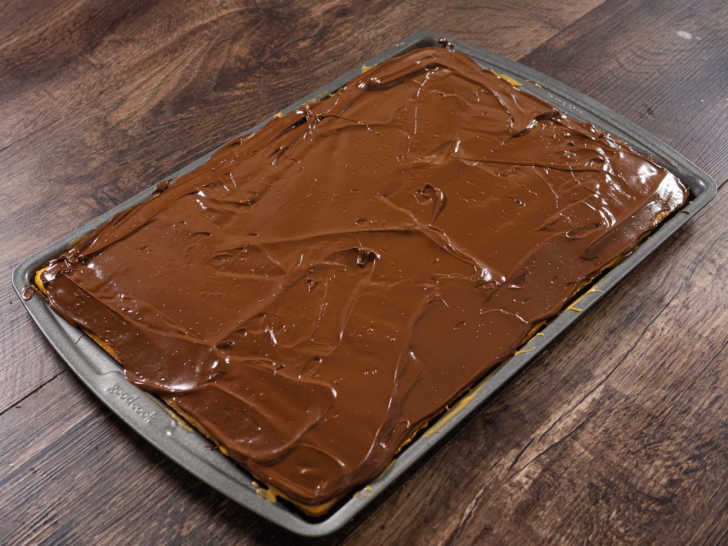 You can melt chocolate either in the microwave at 30-second intervals (stirring each time) or on the stovetop in a double boiler. Whichever method you use, just make sure that you don't overheat the chocolate. As soon as the chocolate reaches a smooth and shiny appearance and the chips are melted the chocolate is ready.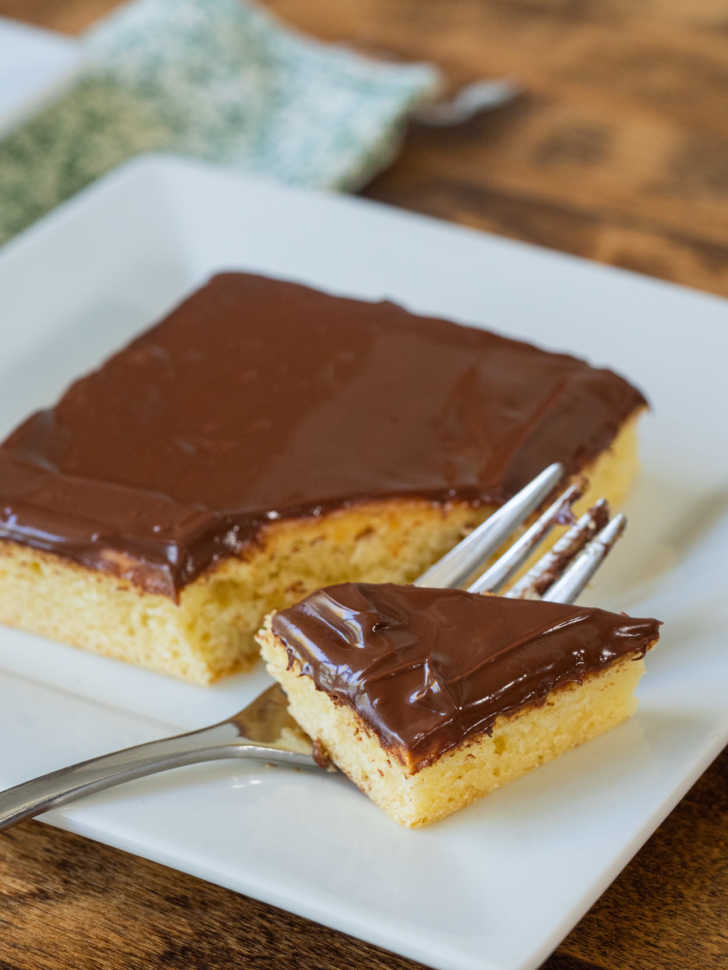 Spread the chocolate over the cake. You'll want to smooth it out as much as possible. Once the cake has the chocolate coating you'll want to let the cake cool part of the way before cutting into small bars or squares. If you wait until the chocolate is completely set up then cutting the pieces will be hard and the chocolate layer may crack. However, if you cut the pieces too early then the chocolate may move too much. About 5-10 minutes should be enough time for this step.
If you are looking for a delicious cake with the unique flavor combination of peanut butter and chocolate then look no further than homemade peanut butter tandy cake.
Peanut Butter Tandy Cake
Makes 24 small squares
15m prep time
30m cook time
Ingredients
For the cake
1 1/2 cups sugar
2 tablespoon vegetable oil
2 tablespoons butter, softened
4 eggs
1 tablespoon vanilla extract
1 cup milk
2 cups all-purpose flour
1 teaspoon baking powder
For the topping
1 12-ounce bag chocolate chips
1 cup smooth peanut butter, softened
Preparation
Preheat the oven to 350˚. Grease a 15x10 baking pan.
Combine sugar, oil, and butter in a large bowl until just combined. Add in eggs one at a time. Add vanilla and milk and combine.
Mix together flour and baking powder. Add to sugar mixture.
Pour batter into pan and bake for 20 minutes or until just beginning to brown.
Spread peanut butter over hot cake. Allow cake to cool completely.
Melt chocolate chips by 30 second intervals, stirring each time the microwave ends. Or use a double boiler to gently melt the chocolate. Do not overheat chocolate chips.
Spread melted chocolate over peanut butter.
Cut into small squares before chocolate cools completely. Once cut you can refrigerate to speed up the chocolate setting process.
Recipe adapted from Gather for Bread.