Each crafted art piece is a beautiful inspiration for the stories within the original books.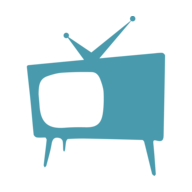 Anastasia Arellano
Books are incredible things. Whenever you read a good book, you are instantly transported to another place within your mind.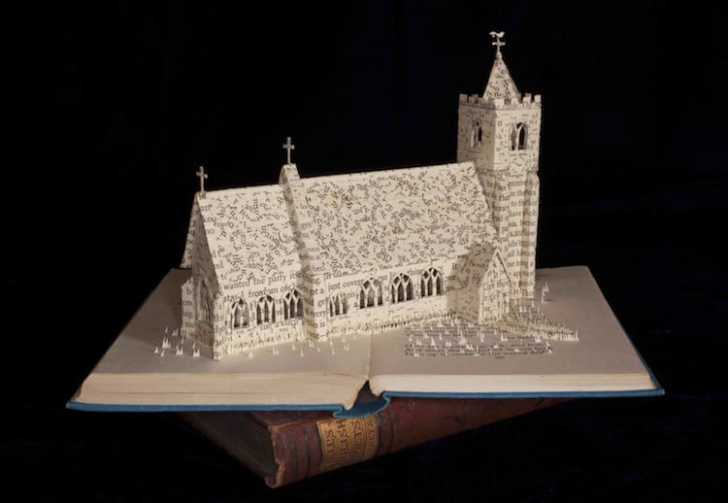 However, British artist Emma Taylor takes storytelling to a whole new level. She actually makes the scenes of the books pop up from their pages. She creates these incredible paper sculptures out of old books that she finds in charity shops or antique stores. In other words, she's giving new leases of life to discarded books.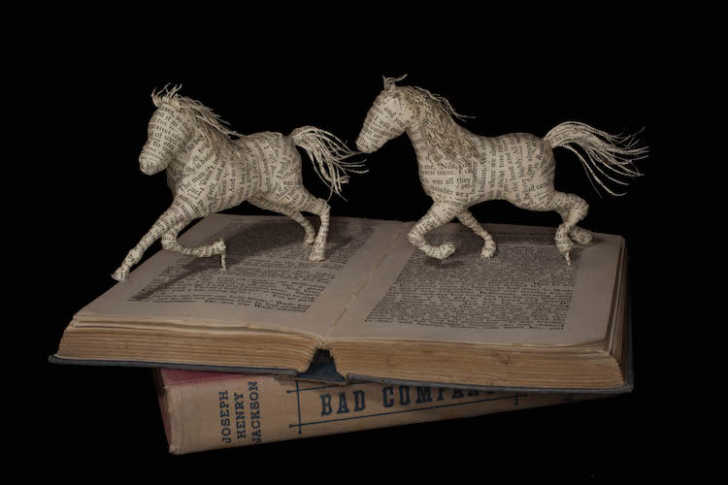 Emma Taylor spoke to My Modern Met and said, "Book sculpture is my creative outlet to highlight an appreciation of the little things in life. A good book, a beautiful tree, a flower in full bloom."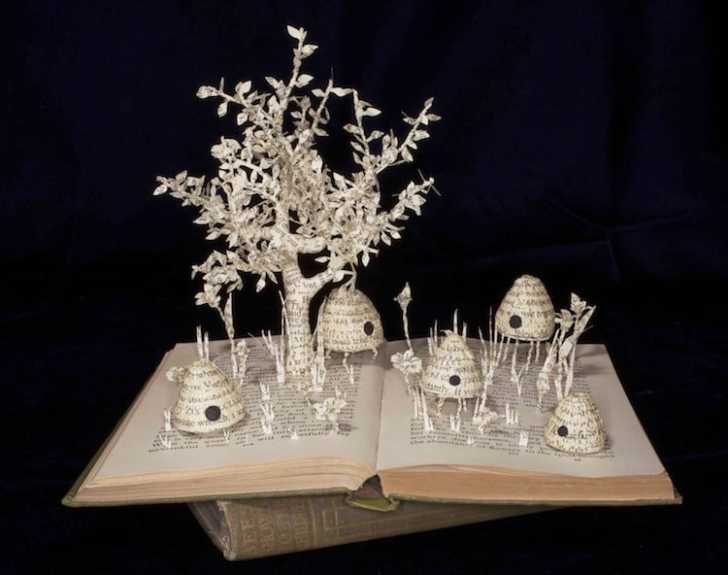 Some are ships sailing through paper waves, while others are centerfold forests. Regardless of what they represent, there is no denying that each crafted art piece is a beautiful inspiration for the stories within the original books.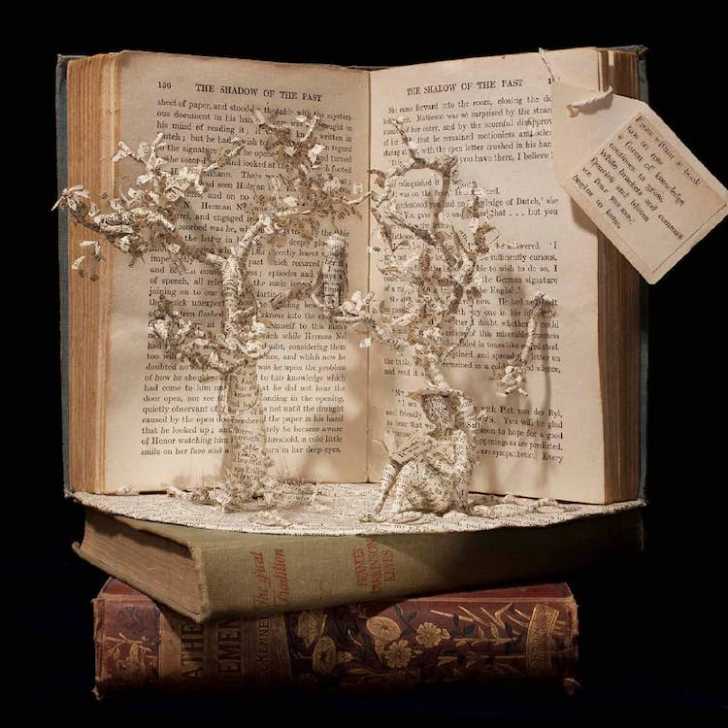 "With my scissors, glue, and paper, and led by the title of the books I chance upon in antique and charity shops. I am able to recreate plants, animals, architecture and literary scenes with all the details I love on a manageable scale," Emma explains.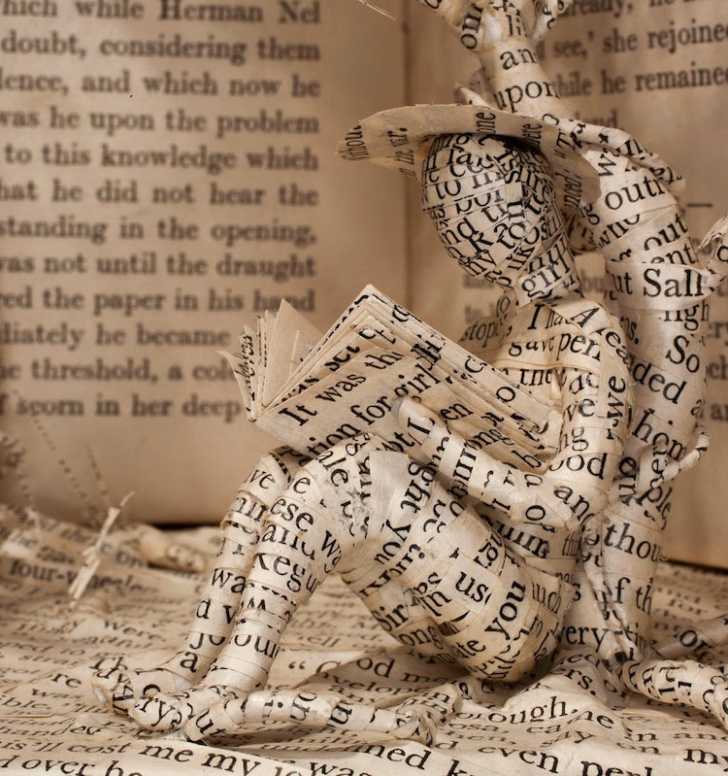 Emma began her book sculpting while she was still in school. Since then she has exhibited her paper creations in both London and Hong Kong. They have even appeared on the British TV channel ITV.
When Emma decided to take a break from sculpting in order to concentrate on her History of Arts degree, Taylor soon found herself drawn back to book sculpting – it's her passion.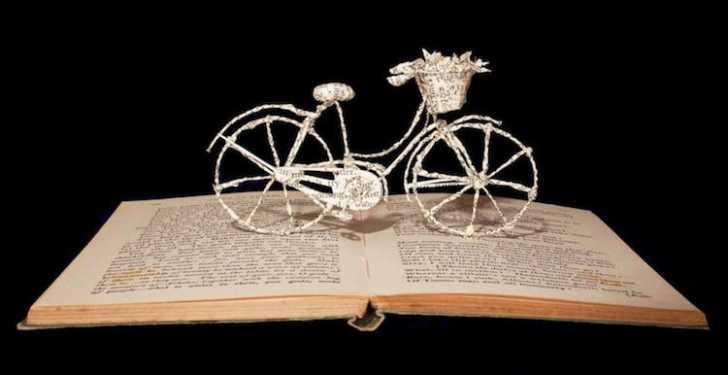 Emma reveals, "I have realized that actually I am very happy book sculpting and so am back with scissors and glue in hand once more."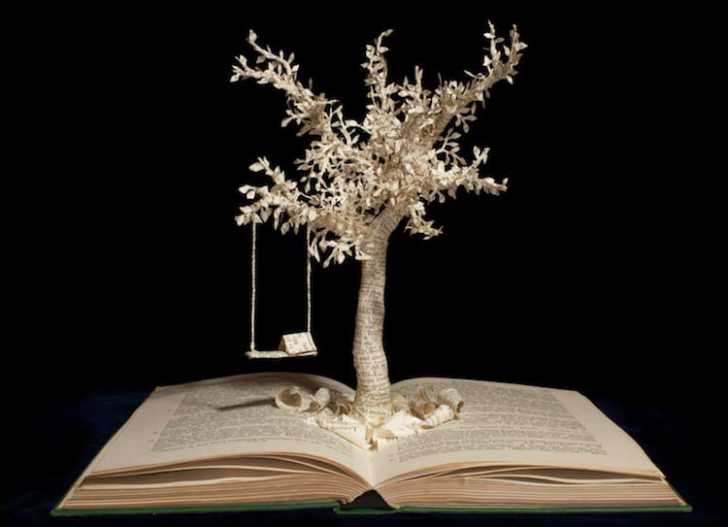 You can check out some of her fantastic book sculptures below, but for a more in-depth look at her work, check out her portfolio featured on her website, shop her online store, and follow her on Pinterest or Twittter.