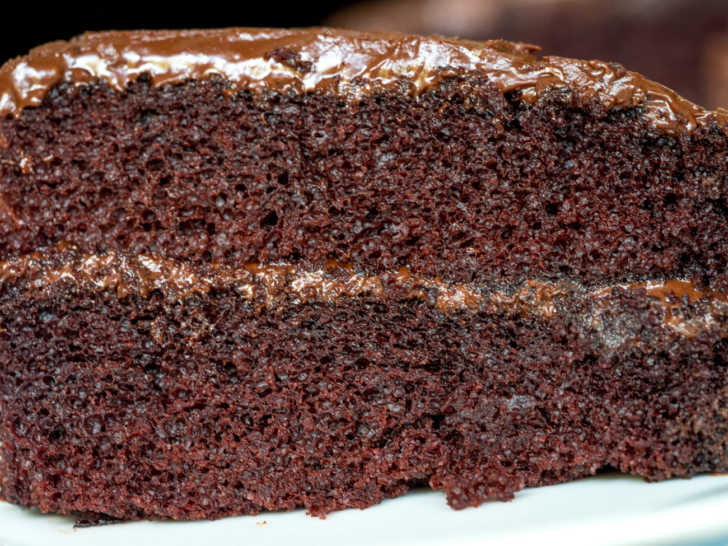 If you've never had or heard of Depression-Era Cake, or "Crazy Cake" as it's also known, then you're in for a real treat today. This recipe goes as far back as the Great Depression, a time when certain ingredients were very expensive, so substitutions had to be made in order to continue making and enjoying the dishes people loved. While most cakes are made with milk, eggs and butter, these ingredients were difficult to come by in the 1930s, so people got creative and came up with a way to make a decadent, moist, fluffy chocolate cake.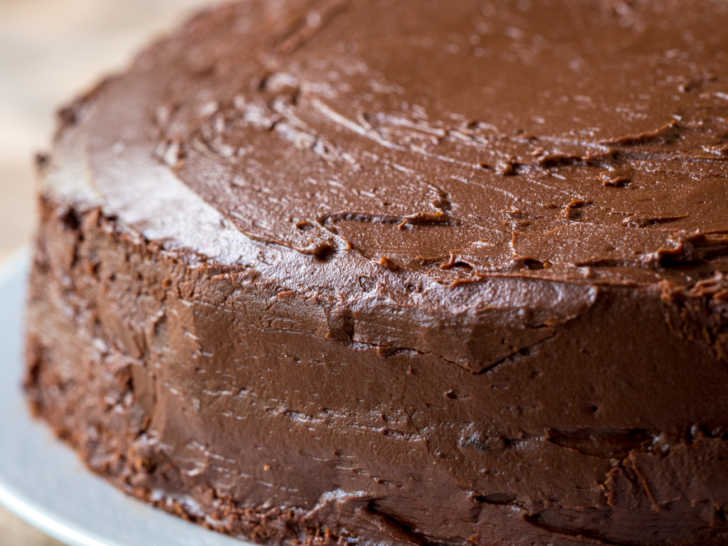 It might seem crazy, hence the name, "Crazy Cake," but this chocolate cake is just as good, if not better than one stuffed to the brim with butter, milk and eggs. The fact that the cake itself is vegan should have everyone with an intolerance for eggs or dairy products jumping for joy and, though we put butter in our frosting, you could just as easily use non-dairy butter to keep the whole recipe dairy-free.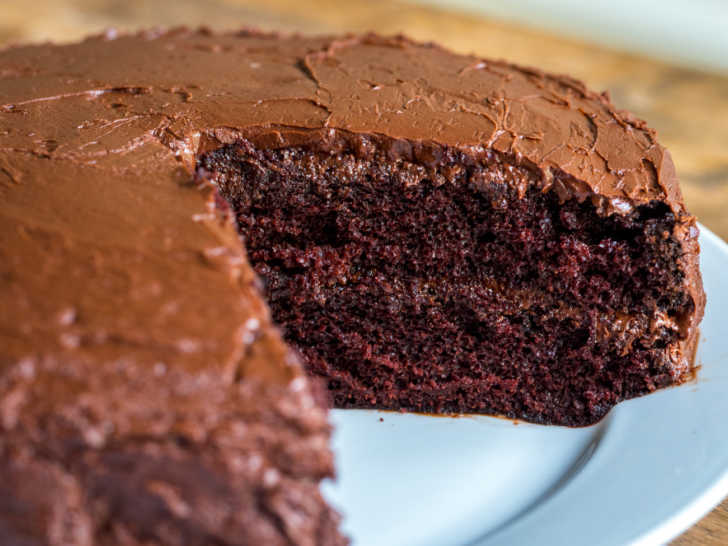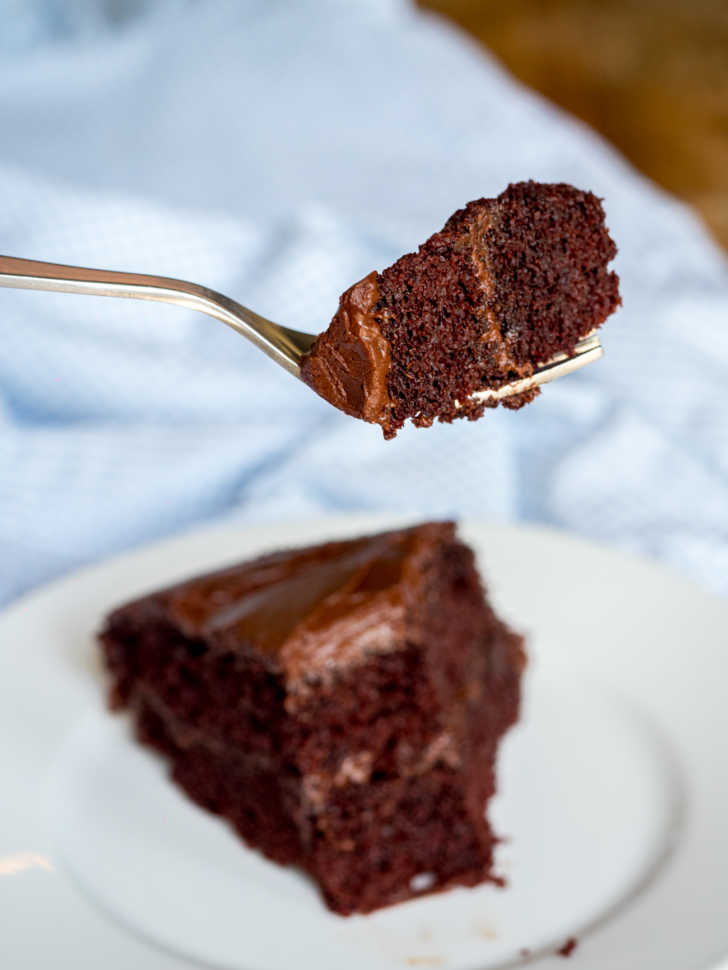 Really though, we can't impress upon you enough how good this cake is. The coffee brings out all the chocolate-y goodness, and the apple cider vinegar, along with the baking soda, keeps things light and perfectly puffed up. This is everything you want a chocolate cake to be: sinfully rich and full of flavor. What are you waiting for? Make this crazy cake tonight!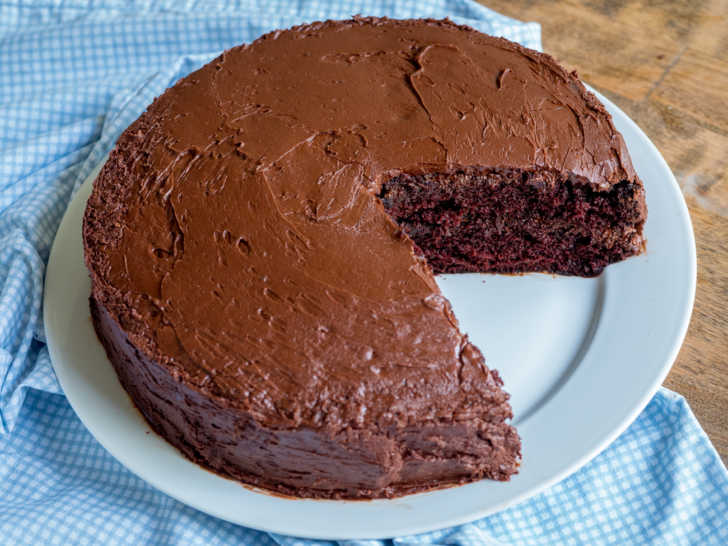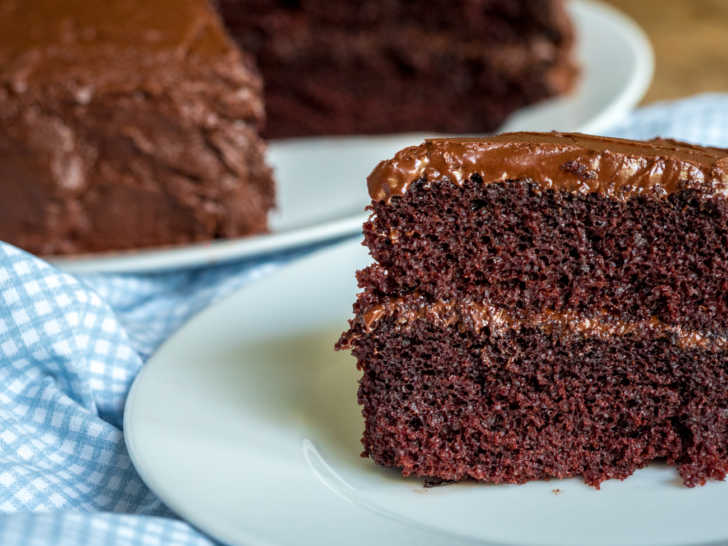 Crazy Cake
Serves 8-10
1 hour 30 minutes
Ingredients
Cake:
2 cups all-purpose flour
1 1/4 cups sugar
1 1/4 cups water
1/2 cup vegetable oil
1/3 cup unsweetened cocoa powder
1 tablespoon apple cider vinegar
1 tablespoon coffee, optional
1 1/2 teaspoons vanilla extract
1 1/2 teaspoons baking soda
3/4 teaspoon salt
Frosting:
2 1/2 -3 cups powdered sugar
1 cup unsweetened cocoa powder
1/3 cup water
1/4 cup (1/2 stick) unsalted butter, room temperature
1 teaspoon vanilla extract
1 pinch salt, optional
Preparation
Preheat oven to 375º F and lightly grease two 9-inch cake pans with butter or non-stick spray.
Whisk together flour, sugar, cocoa powder, baking soda and salt in a large bowl, then whisk in water, oil, cider vinegar, coffee and vanilla extract.
Stir until no lumps remain, then pour mixture evenly into greased cake pans.
Place in oven and bake for 24-26 minutes, or until toothpick inserted in center comes out clean.
While cake bakes, make frosting by whisking together powdered sugar, cocoa powder and salt, if using, in a large bowl or mixer.
Add water, softened butter and vanilla extract, and beat together until smooth and creamy. Add more sugar for a thicker frosting and more water for a thinner frosting.
Remove cake from oven and let cool before frosting.
Recipe adapted from Our Heritage Of Health