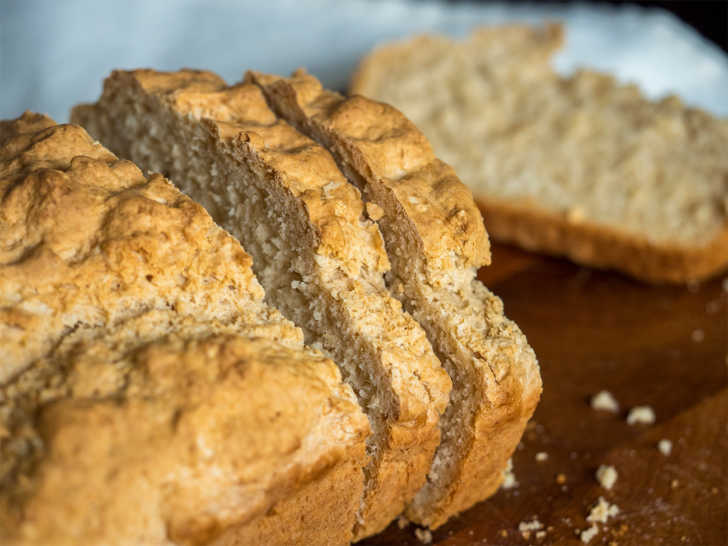 Is it just us or does homemade bread sometimes feel like one of those intimidating recipes, like, "we could never pull that off!" Well, while we think you're totally capable of accomplishing any recipe, this one is literally the easiest you will ever come across! With a base of 5 ingredients, there's no wait time while the dough rests and rises, no kneading or punching down on floured surfaces (that always results in a much-needed cleaning spree), and no disappointment when you pull your bread out of the oven and see that it definitely didn't cook correctly.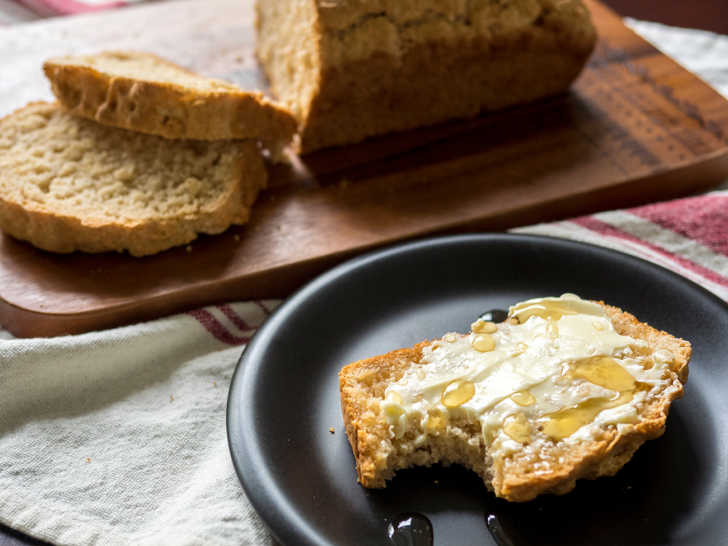 Not only do you probably already have the ingredients for this bread on hand, but it's also ridiculously tasty! For being so simple, it delivers big flavor that you'll be raving about long after someone's gobbled down the last slice. You can use your favorite beer and feel free to throw in some extras like flax or chia seeds to give it a boost of nutrients and a little added texture. With or without, this bread is a winner!
Beer Bread
Serves 6
1 hour 15 minutes
Ingredients
3 cups self-rising flour
12 oz. beer (lager, ale, pilsner, your choice)
1/3 cup brown sugar
4 1/2 teaspoons baking powder
1/2 teaspoon salt
Preparation
Preheat oven to 375º F and lightly grease a loaf pan with butter or non-stick spray.
In a large bowl, combine flour, sugar, baking powder and salt and mix together.
Slowly pour in beer and mix it in with a wooden spoon.
If using, fold in flax or chia seeds and mix until just incorporated.
Pour batter into loaf pan, place in oven and bake for 50-55 minutes, or until lightly browned and toothpick inserted in center comes out clean.
Remove from oven and let cool 10-15 minutes before slicing and serving.