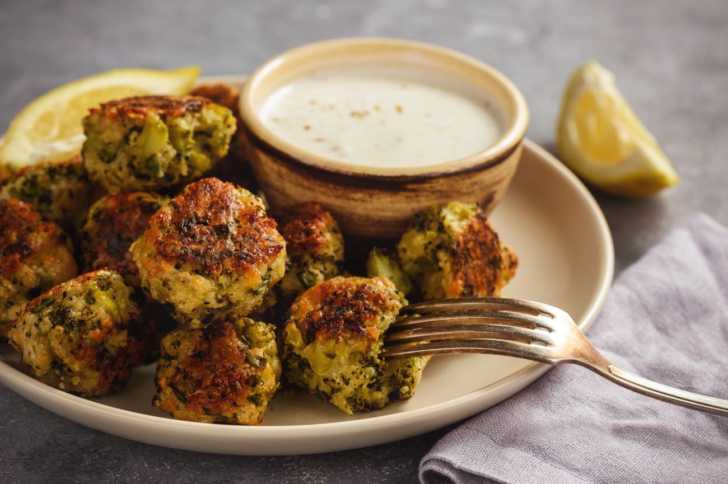 Fritters are a favorite in our house. Be they sweet or savory, a good fritter is a dangerously delicious thing to serve for a party. Here's a great savory fritter that is perfect to serve around the holidays, especially if you're hosting a group of family and friends. Our broccoli cheese fritters are super easy to make and are appropriately sized finger food for a cocktail party. A helpful tip for hosting a party: use a combination of store-bought and homemade so that way you're saving time while also serving a few goodies that are fresh and from the heart. These broccoli cheese fritters are an excellent choice!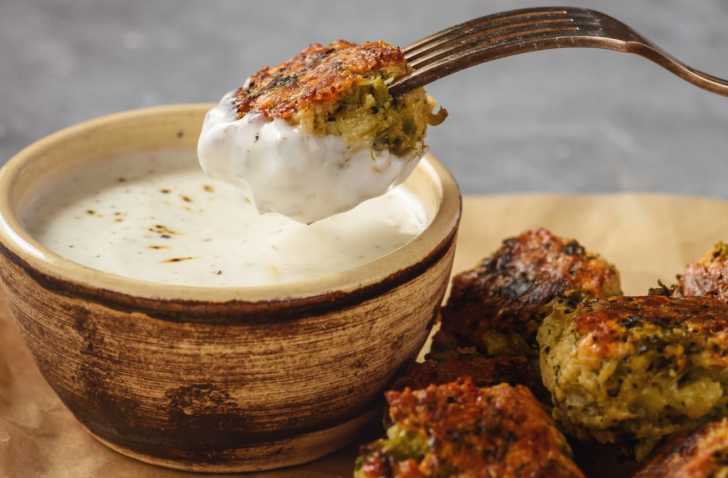 Nothing here is too complicated. Just chopped broccoli, a couple of grated cheeses, and some seasoning. The richly deep forest green of the broccoli is enhanced by fresh green onion for a nice peppery bite and flecks of freshly minced garlic scattered throughout. If you want to add a little more heat, mix in a little bit of cayenne, just enough to make things interesting without becoming overwhelming. After 30 minutes, you've got a crowd-pleasing, homemade cocktail snack that will have everyone begging for the recipe. Now, as good as these are on their own, a creamy dipping sauce will elevate this to a whole new level. It's easy to grab something from the store but this quick dip is super easy to whip up while the broccoli cheese fritters bake in the oven. Check out this recipe for a cool and creamy garlic parmesan dip!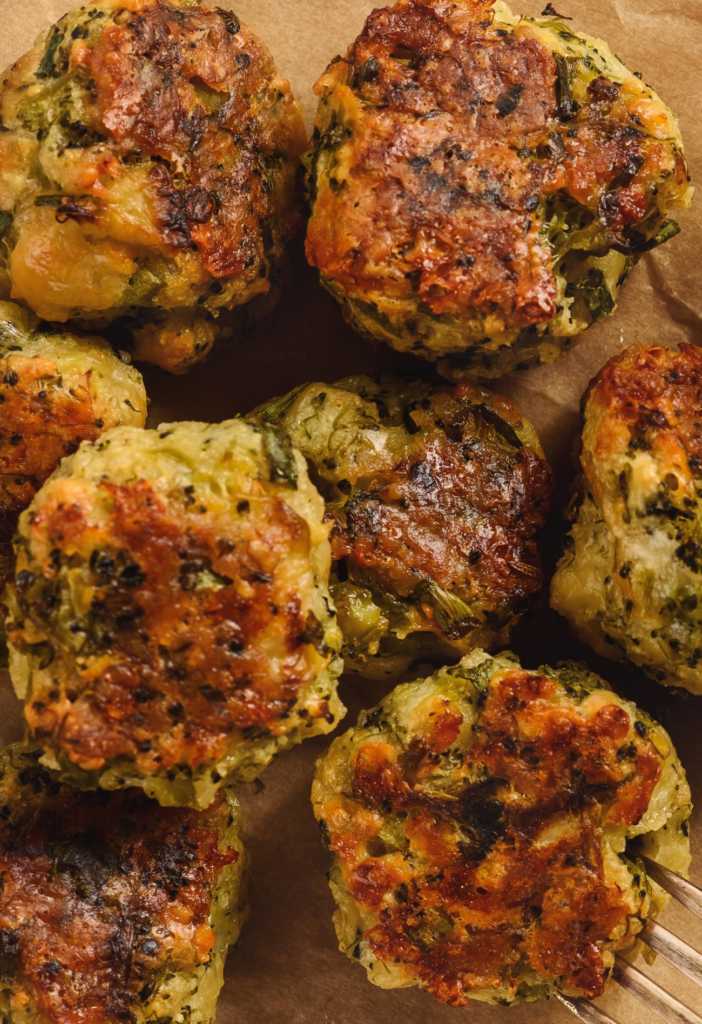 Fritters are a classic food that comes in both sweet and savory forms. We love both! And what better way to justify eating your vegetables than with a couple of these beautiful broccoli and cheddar cheese fritters. There's just so much goodness going on in each bite. We love the look, taste, and ease of this recipe. A batch of broccoli cheddar fritters is the perfect homemade appetizer or snack for a cocktail party, a nod to some classic retro foods from our past that are still too good to pass up today.
Baked Broccoli Cheese Fritters
Ingredients
1 head broccoli, cut into florets
¼ cup green onion, chopped
2 cloves fresh garlic, minced
½ cup rolled oats, ground
¼ cup Panko breadcrumbs
½ cup sharp Cheddar cheese, shredded
½ cup Parmesan cheese, grated
2 large eggs, lightly beaten (+ 1 additional egg, as needed)
1 teaspoon Kosher salt
½ black pepper
½ teaspoon cayenne (optional)
2 tablespoons vegetable oil
Preparation
Preheat oven to 400°F. Line a baking sheet with parchment paper and set aside. Lightly spray parchment paper with cooking spray.
Chop broccoli florets into small pieces. Transfer to a large bowl. Add both cheeses, chopped green onion, minced garlic, ground oats, Panko breadcrumbs, kosher salt, cayenne, and black pepper.
Add 2 eggs lightly beaten and, with clean hands, mix until combined. Add 1 additional egg if the mixture is too dry.
Scoop 2 tablespoons of the mixture and roll into balls. Place broccoli cheese fritters onto the prepared baking dish. Drizzle with two tablespoons of vegetable oil.
Bake for 15 minutes then remove from oven to turn fritters over. Continue to bake for an additional 10-12 minutes or until fritters are golden brown.
Remove from oven and transfer to a serving dish. Enjoy!
Recipe adapted from Home Cooking Adventure.