These patterns are not only rare, but are delightfully gorgeous!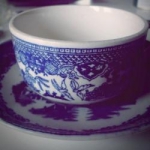 Rose Heichelbech
5) Saxony/ Tree of Life
This interesting pattern first sold for $6.95 in 1967 on the Cinderella casserole dish (475) which came with a warmer. The pattern name is officially called Saxony, but has been informally known by collectors as the Tree of Life for years. Today, these lovely dishes sell for around $40-$90 and those with their warming cradles nearly always sell for more!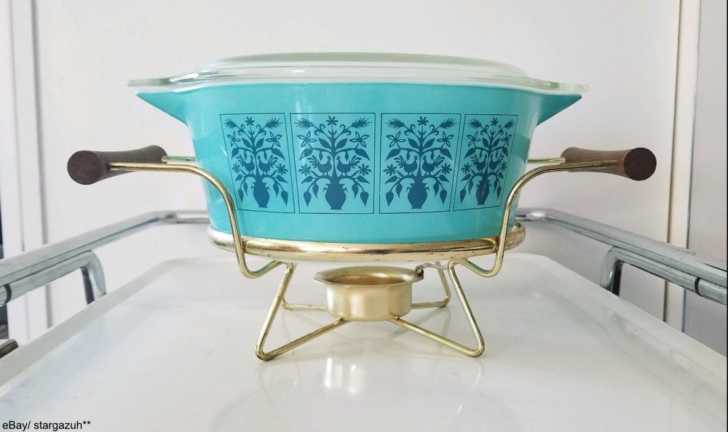 4) Pink Butterprint
This beloved pattern is most commonly found in blue and white, but the pink version is a rarity that collectors scramble for. While the Butterprint pattern was produced from 1957-1968 and on many Pyrex models from carafes to bowls to casseroles, the pink was only printed on casserole dishes and often came in sets. Today these little beauties can sell for $100 a piece or more!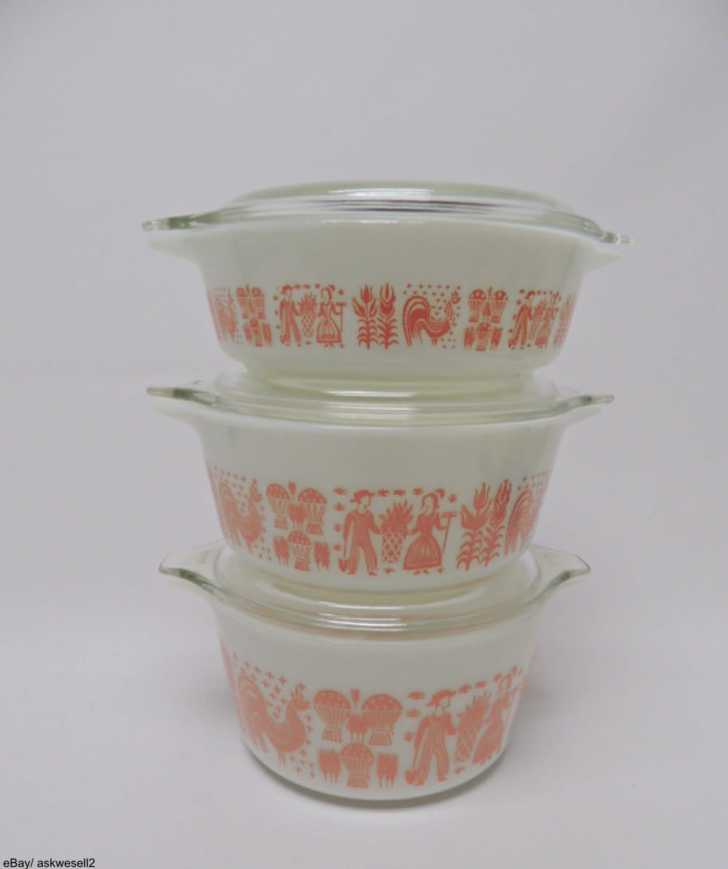 3) Blue Spirograph Casserole Dish
This limited 1969 run uniquely has a two-tone spirograph design on both sides of the lid, while the actual casserole dish itself is simply blue. This set came with a melamine trivet plate to put underneath, but these are often long gone by the time one of the spirograph casserole dishes get to auction these days. These can sell for between $50 and $150in today's market!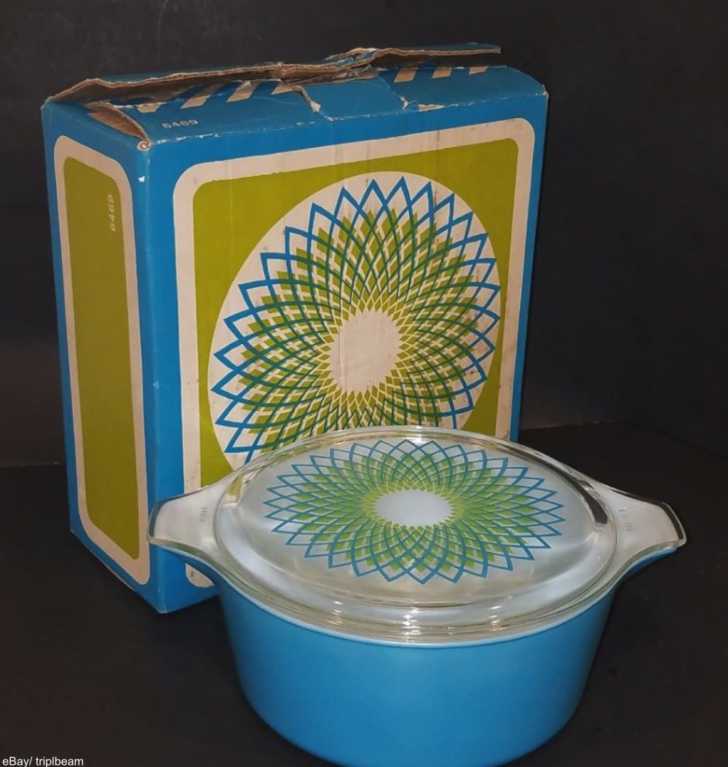 2) Pink Stems Oblong Casserole Dish
The pink colors have long been the favorites for Pyrex collectors because they are so bright and cheery. The classic pattern, Pink Stems, only came in the oblong 043 casserole dish and can sell these days for a whopping $300-$700 today!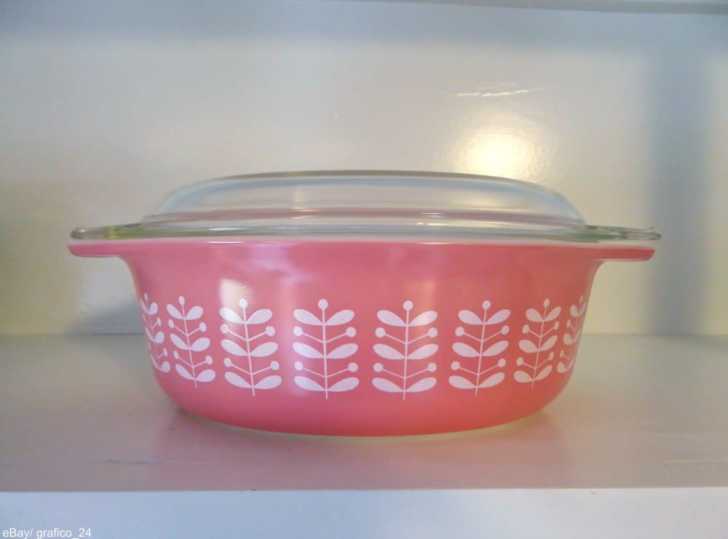 1) Lucky in Love Casserole Dish
This quaint pattern was in production for one year (1959). A few years ago a Lucky in Love casserole dish sold for an incredible $4,000! The pattern has been reissued recently on the modern, clear glass storage containers, but it's the 1959 model that really gets collectors going!