What a treasure!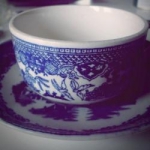 Rose Heichelbech
If you've ever wondered what it was like to be a nurse during WWI, then this historical book will make your day. From the sensitive treatment of the fallen soldiers and nurses to the frantic eagerness to join the war effort, this piece of WWI tells the story of friendship and war at the same time. The scrapbook was donated anonymously in 1980 to the New York Public Library- who has in turn made it available to the public. This wonderful arrangement of photos and personal anecdotes is a real gem. For anyone who holds historical memorabilia dear, we've got a treat in store for you! Have a look at this detailed scrapbook with us below.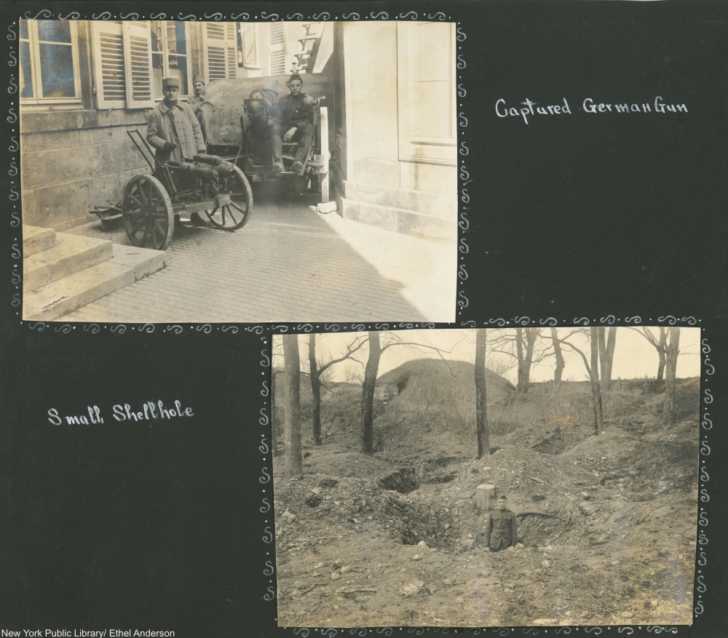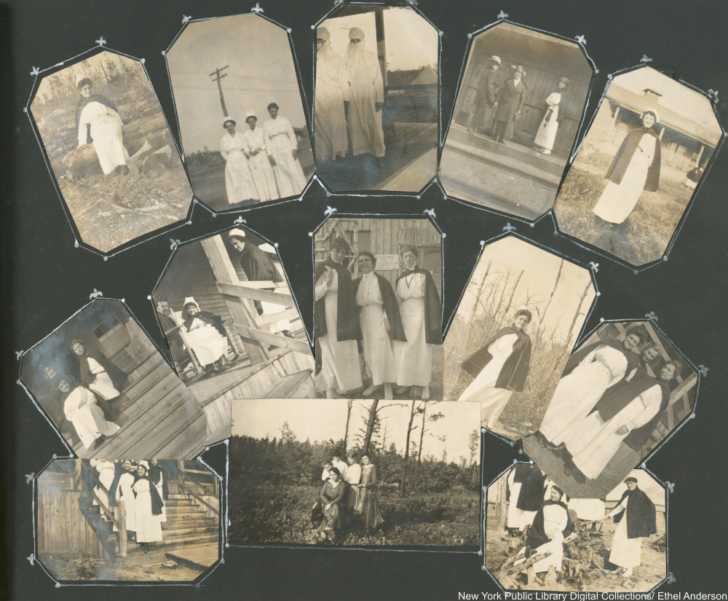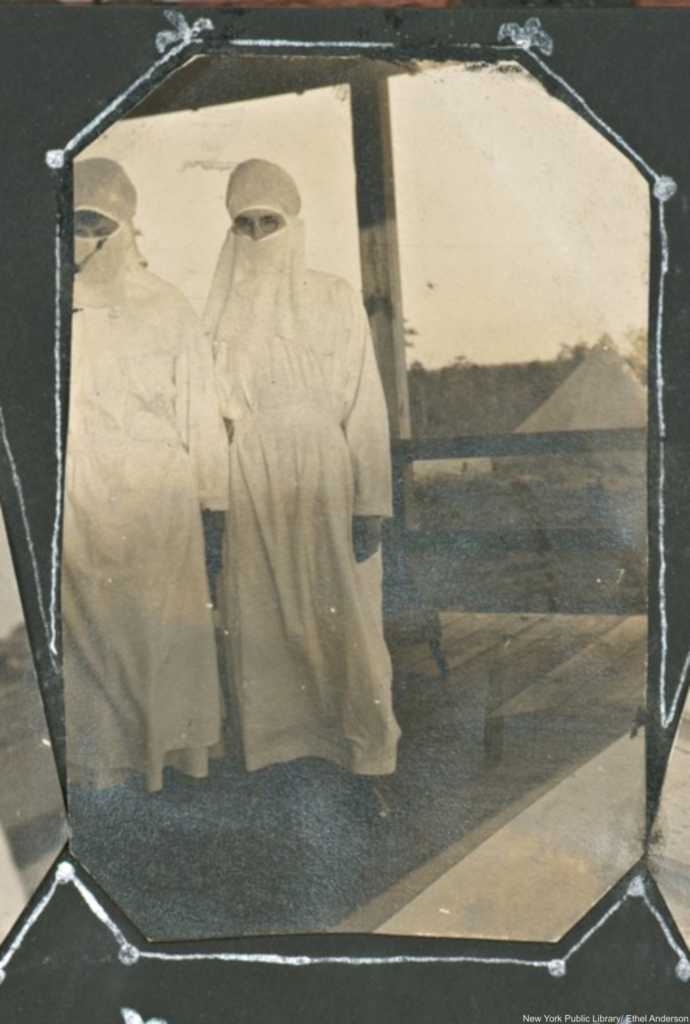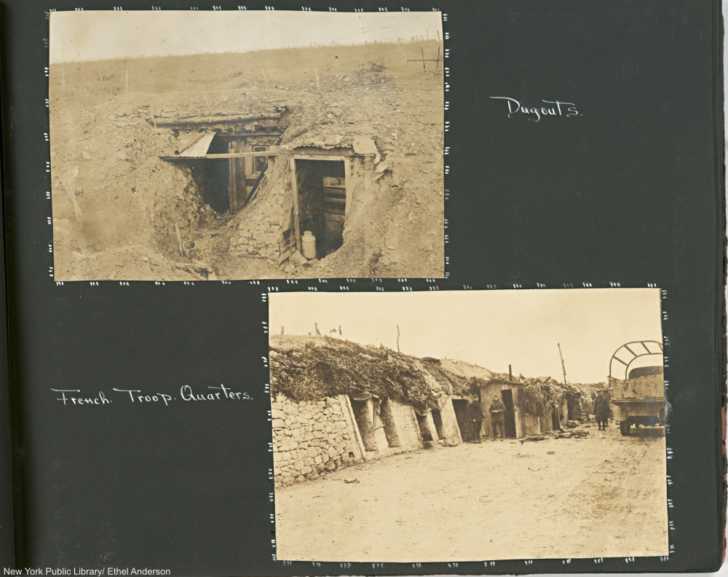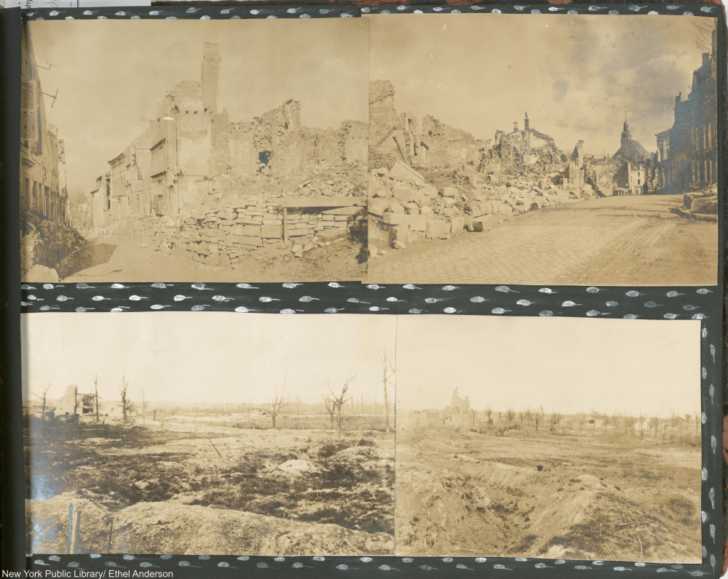 From the first entry: "April 6, 1918: Signed oath and proceeded to Camp Upton, Yaphank, Long Island, N.Y., and reported to Base Hospital for temporary duty. At various cantonments all over the country nurses were instructed in the army rules and regulations also the routine of paper work so important in army hospitals. Many base hospital units were represented, in our little group in barrack D1 were nurses from Oregon #46, Kentucky #40, Chicago #14 Chicago #11 Boston City #7 Mass. Homeopathic #44." Some things never change, nurses are still inundated with paper work!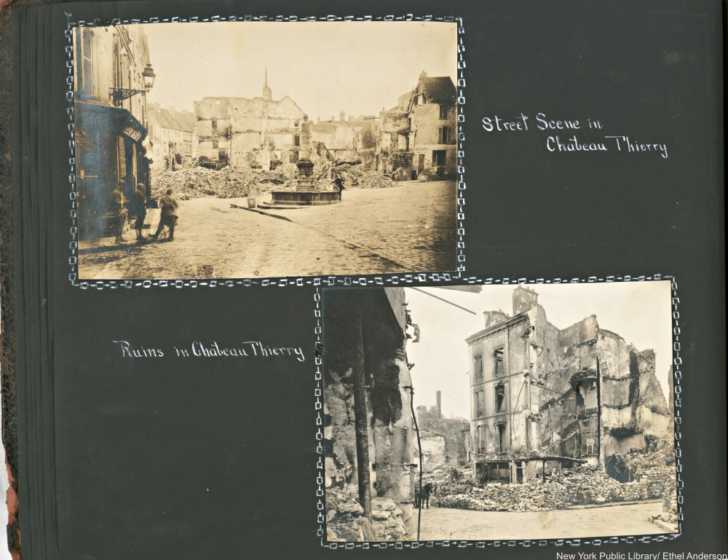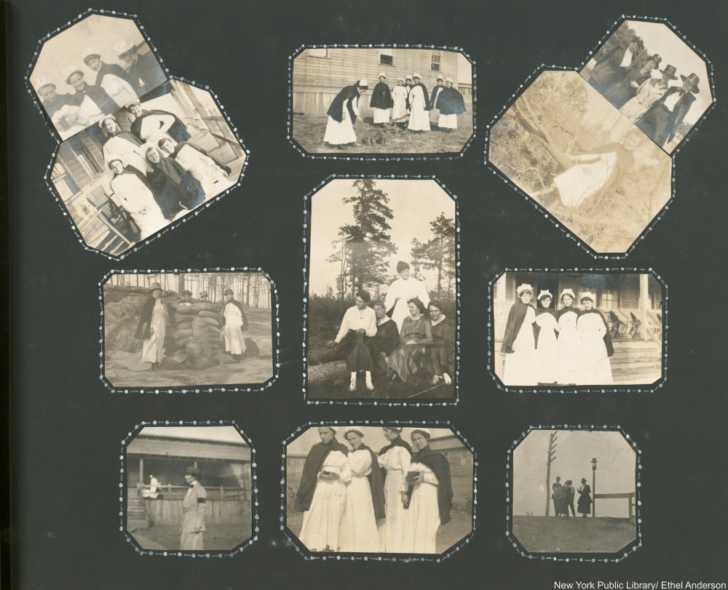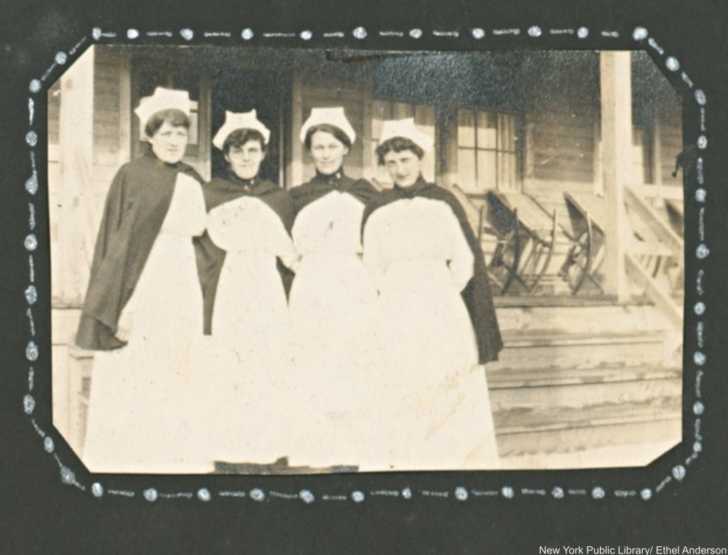 Ethel Anderson was nurse with the Army Nurse Corps, and she made this scrapbook of her travels and experiences during WWI. Entries begin on April 16, 1918 and cover everything from the bomb damage in Europe to the playful camaraderie that the nurses shared. The war ended in November of 1918, but of course there was much work to be done long after the war was over. Anderson's entries go past Christmas of 1918 and give us a unique look at life back then.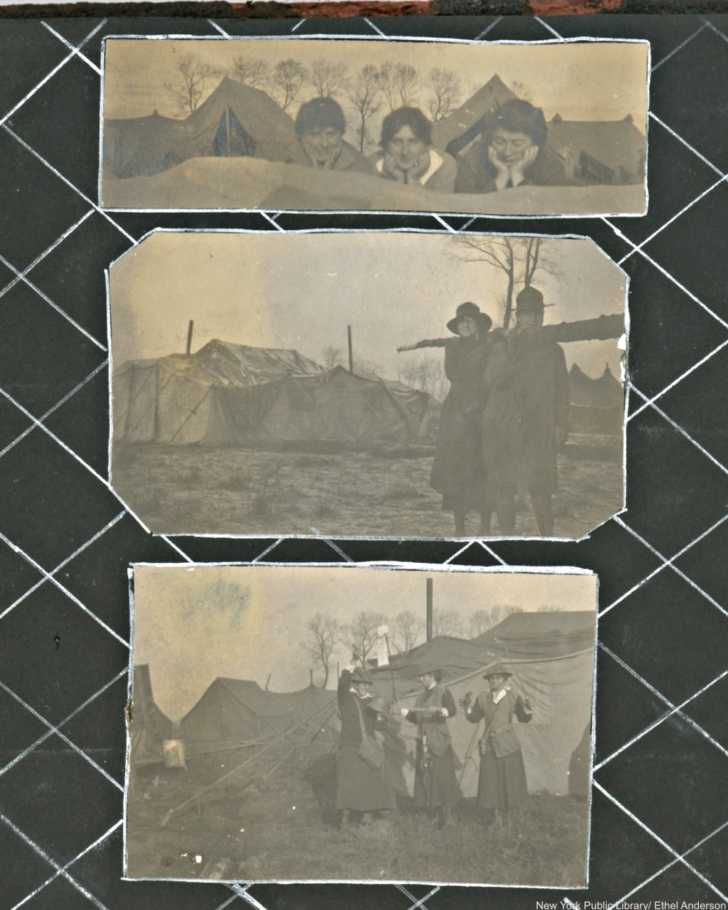 Her telling of Christmas says so much about the era: "The evening proved to be a merry one…The morning at 4 a.m. we dressed in uniform and carrying lighted candles went through the ward…singing carols…Santa distributed stockings filled with nuts and candy, also Red Cross bags from America containing little gifts…we have found that in our effort to make others happy and keep them from being homesick, we ourselves have received much happiness and will long remember Christmas Day at Malo-De Bains." What a lovely telling of what must have been a welcomed day for both the soldiers and nurses.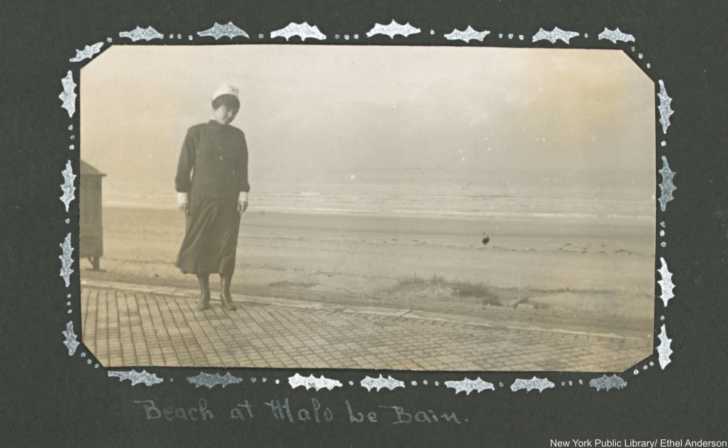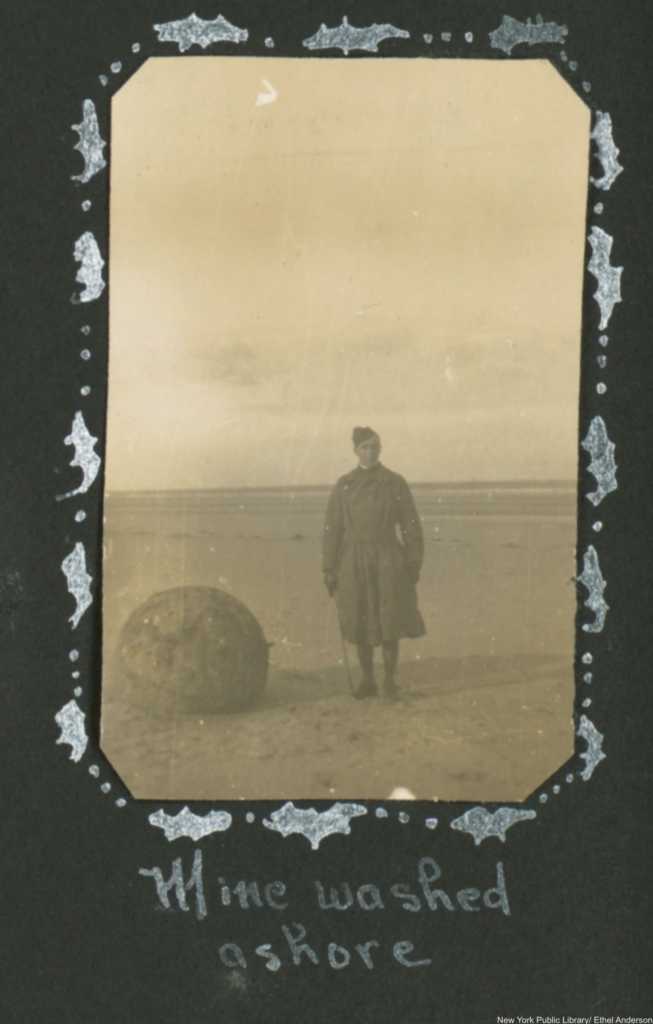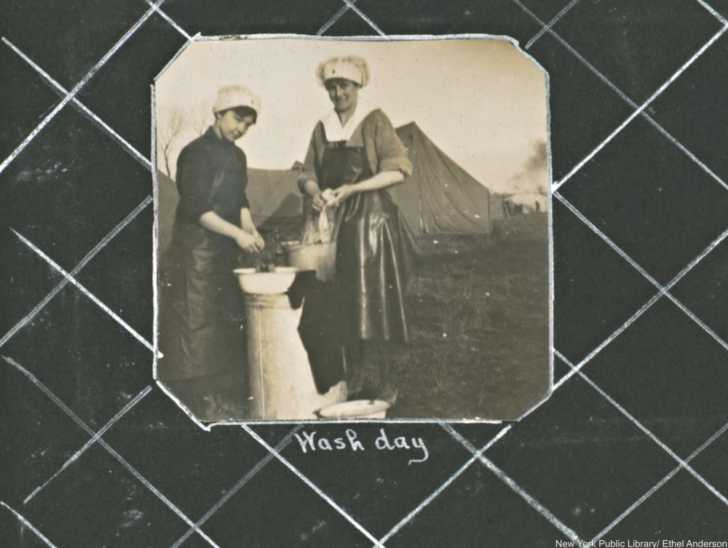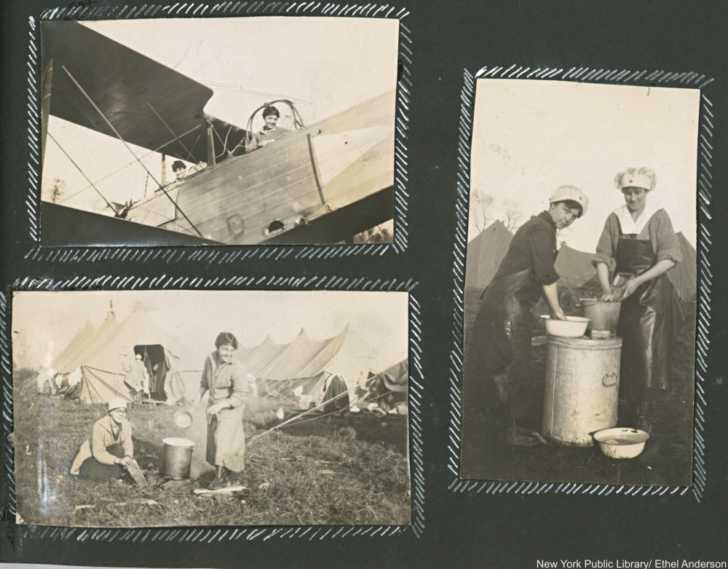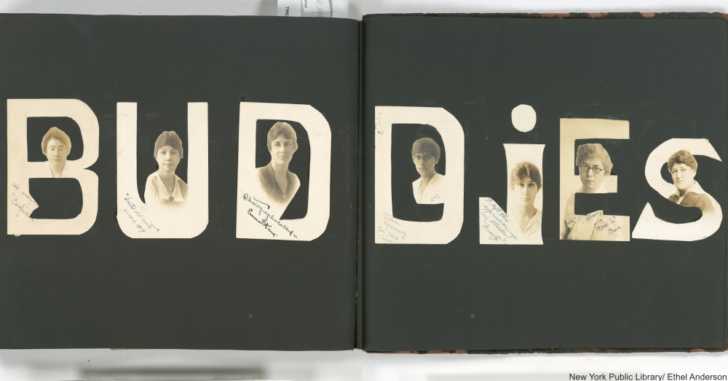 From the delicate doodles around the photographs to the loving contributions made her friends, this book is a truly special piece of WWI history. It's clear that Ethel Anderson had a real zest for life, and yet she did not take her responsibilities lightly. One page is devoted to a poem written by an acquaintance we presume, attributed to "S.R.G." This poem perfectly sums up the feeling of wanting to help in the war effort, of waiting to join up.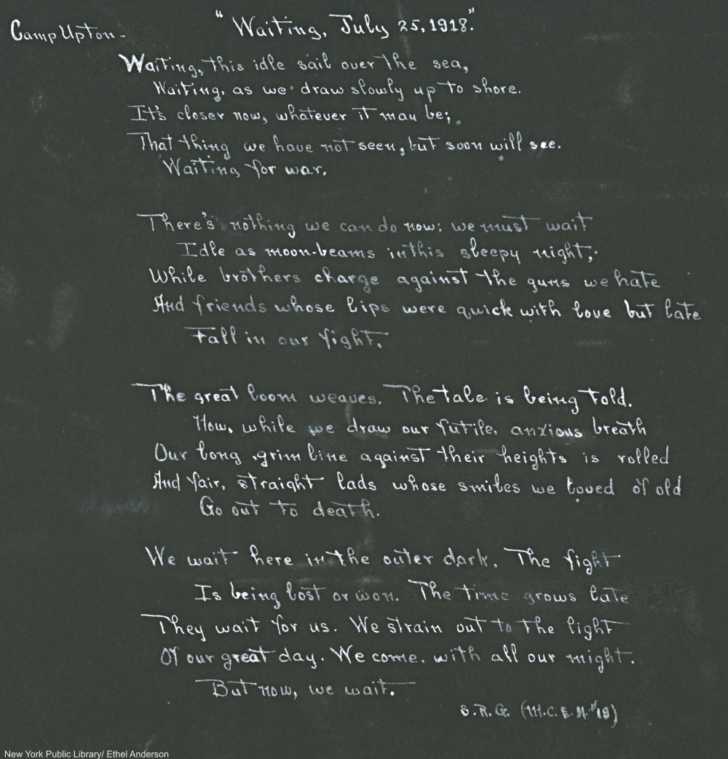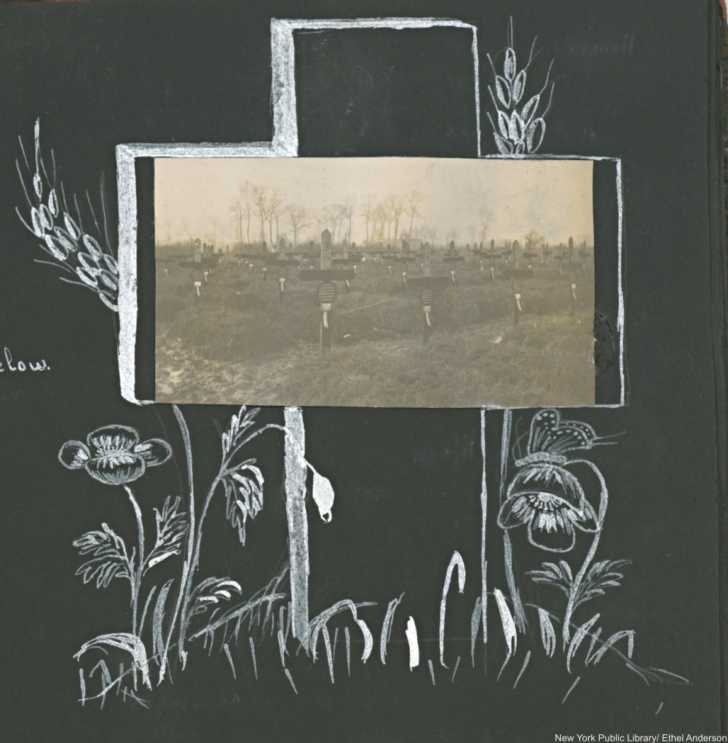 One of the most touching parts of this book is Anderson's tribute to her fallen friend.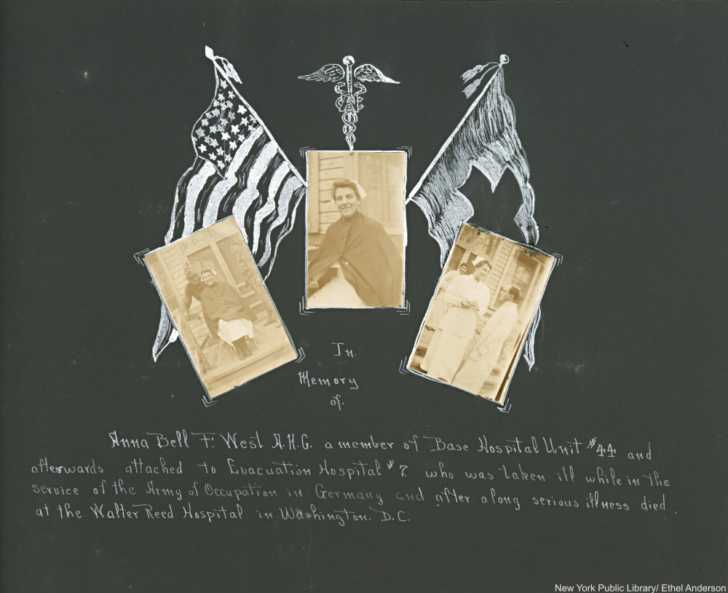 To have any photograph or postcard from nearly 100 years ago is rare enough. But, to be able to view this scrapbook with the author's thoughts and poems laid bare is like taking a step back through time. We hoped you've enjoyed this look at this WWI nurse's experiences during the war. To view the scrapbook in its entirety click here.