These are spectacular.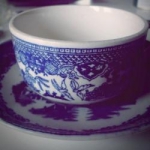 Rose Heichelbech
From percolators to those big, old, reliable refrigerators our kitchen appliances have changed a lot over the past century. This is nowhere more apparent than when you look at the toasters of the early 20th century. Many of them looked more like metal cages for bread, almost unrecognizable to us today. But, there was a time when some of them were made to match the china- and from china no less!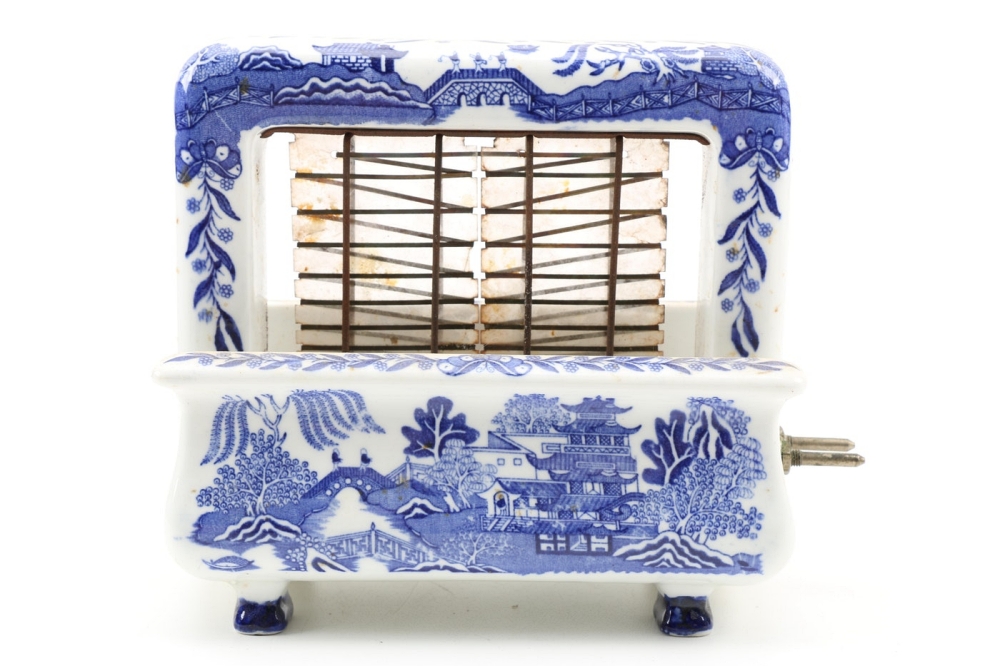 One of the most exciting examples of a china toaster is the blue willow pattern from Toastrite. These toasters came from Ohio-based company, Pan Electric, and were produced in the late 1920s, including the famed blue willow pattern. The pattern had enjoyed popularity on both sides of the Atlantic since the late 1700s and was still going strong in the 1930s when the blue plate special at many diners was served cheap and on a blue willow divided plate. Blue willow is still incredibly popular today, though toasters have moved on.
An example of the blue willow toaster was appraised on the Antiques Roadshow in 2014 as being worth between $1,000 and $2,000, but auctions show this style sells for quite a bit less depending on the local market and the condition.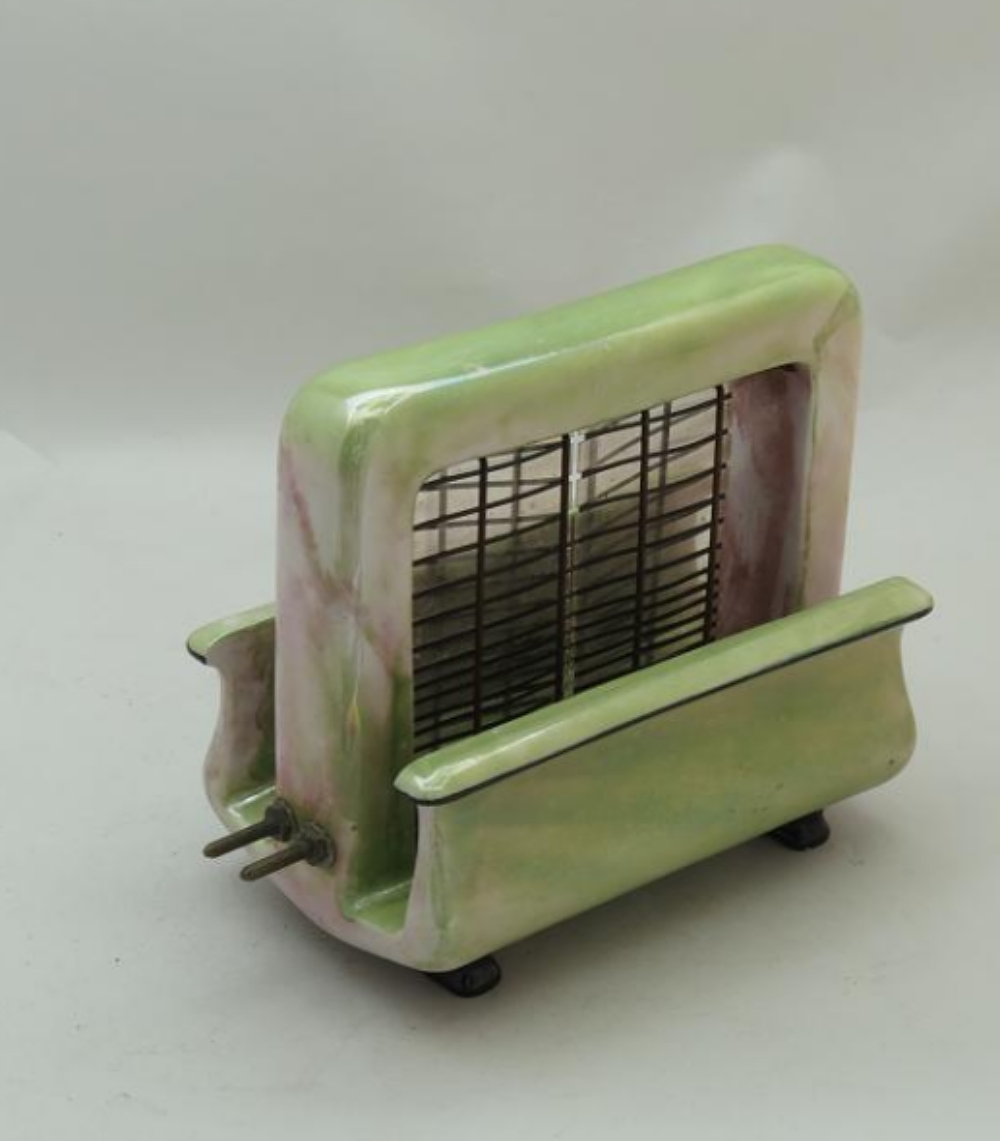 This style of toaster would never pass safety regulations were it be manufactured today. The style is the "percher" where the pieces of bread lean over, on, or next to heating element. A narrow ledge keeps the toast from falling out, but wouldn't prevent someone's hand from getting burned.
According Old Times journal Toastrite only made the toasters for a few years but they came in 11 colors– including a red version of blue willow. Toastrite also made china toasters in a variety of colors of lustreware as well. Many people wrongly assume that these are porcelain, but they are actually oxynide china. The first of these toasters were sold alongside a matching breakfast set so that your whole table would match.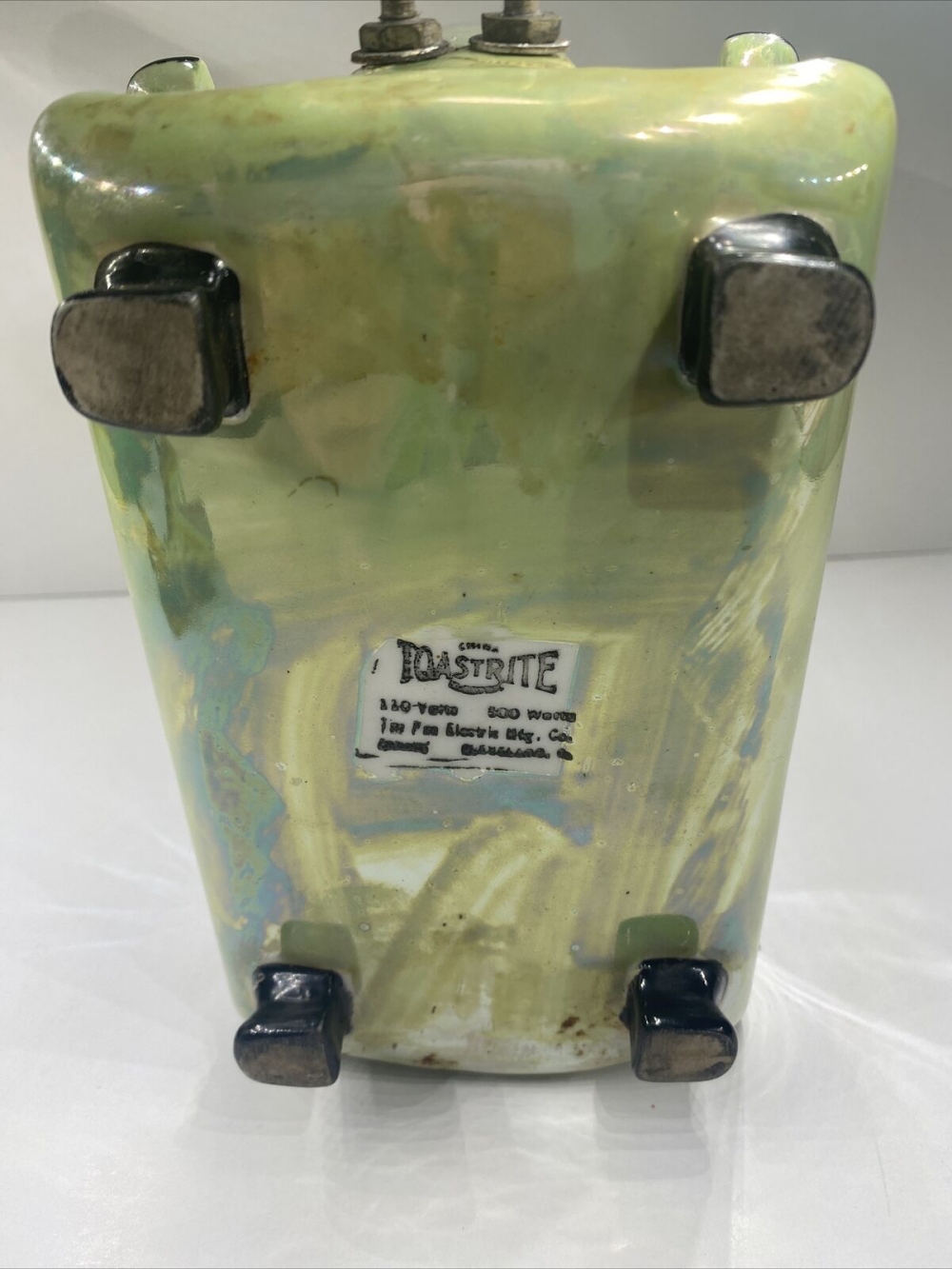 The Smithsonian reprinted one of their ads and the text reads: "All the brightness, charm and lively zest of these vivid times are expressed in the colors of this attractive appliance. Its design harmonizes perfectly with the finest table appointments. Every detail, even to the heater cord in Rayo Silk, covered in colors to match the toaster, is exactly in keeping with the modern spirit of grace and beauty. Only the best materials are used in its construction."
The copy goes on: "The Onyxide China Electric Toaster, available in a variety of colors, offers an opportunity to match tableware and decorations. It is made of Onyxide China, is tremendously sturdy and withstands heat. The Onyxide China Electric Toaster is so simply made that it cannot get out of order. The heating element is practically everlasting and it makes delicious toast instantly. Only a damp cloth is needed to clean it." We hear some of these old toasters are still working today, so perhaps there's something to their claims.