One of the first firefighters to treat Diana, Princess of Wales after the fatal car crash in Paris, says he had no idea who it was when he went to save her, held her hand, and tried to calm her down.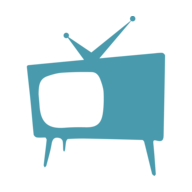 Timothy Roberts
On August 31, 1997, firefighter Xavier Gourmelon was on the scene of a car crash in a Paris tunnel and he had no idea who he would be treating. As it turns out, it was Princess Diana and according to The Mirror, she had her eyes open and seemed to be conscious. Before he took her out of the car, he gave her oxygen and held her hand to keep her calm. She said: "My God, what's happened?" Since there was no blood and just a small shoulder injury, he didn't expect anything serious but she later went into cardiac arrest.
Now that almost 2 decades have passed, Xavier is sharing his version of what happened that night with The Sun. "This is the first time I have spoken to the media. As a fireman, you are part of the French military so you are forbidden to talk. Now I have left the fire service I felt it was okay." He goes on to discuss what happened that night in detail. He worked at the Malar fire station nearby to the Pont de l'Alma tunnel as a duty officer. "We were very close to there and it took less than three minutes to reach it. My ten-man team was in two trucks and we were first to arrive."
"The car was in a mess and we just dealt with it like any road accident. We got straight to work to see who needed help and who was alive. The woman, who I later found out was Princess Diana, was on the floor in the back. She was moving very slightly and I could see she was alive. I could see she had a slight injury to her right shoulder but, other than that, there was nothing significant. There was no blood on her at all. I held her hand and told her to be calm and keep still, I said I was there to help and reassured her. She said, 'My God, what's happened?' I gave her some oxygen and my team and I stayed by her side as she was taken out of the car. It was very quick because we didn't have to cut any of the wreckage.''
Xavier now works at the Brest airport and is in charge of emergency services. He said, "I massaged her heart and a few seconds later she started breathing again. It was a relief of course because, as a first responder, you want to save lives – and that's what I thought I had done. To be honest I thought she would live. As far as I knew when she was in the ambulance she was alive and I expected her to live. But I found out later she had died in hospital. It was very upsetting."
Princess Diana had two children. She died in the crash in the Pont de l'Alma tunnel along with driver Henri Paul and her rumored lover, Dodi Al-Fayed. The only person who survived the crash is a bodyguard for the Fayed family, Trevor Rees-Jones. He has no clear recollection of what actually took place before the car struck the 13th pillar in the tunnel.
https://www.instagram.com/p/B1d65VEnQvo/
"Mr. Fayed was in the back and in a bad condition, he had a cardiac arrest in the car and when he was taken out he was declared dead by a paramedic. The bodyguard in the front was conscious, but he was trapped and had very severe facial injuries. He kept asking for the princess, saying, 'Where is she? Where is she'? But my team told him to keep calm and not speak. I told him that none of my men spoke English so it was better for him to keep still and not move. I told him not to worry we were looking after everyone."
According to reports, the princess died of internal injuries and a ruptured blood vessel near her heart which resulted in internal bleeding. Xavier said: "I can still picture the whole scene. It's something I'll never forget and that I always think about at this time of year."