We can only imagine the things this building has seen!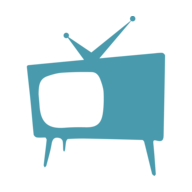 Chris Winters
NYC sightseeing guide Tommy Silk of Landmarks of New York loves giving all of the historical context behind the city's amazing infrastructure.
For example, he has already provided the backstory for the two revolving statues that are found on the Brooklyn side of the Manhattan Bridge. Now, he is here to tell us more about the Wyckoff House, which is currently the oldest standing building that the Big Apple has to offer.
https://www.instagram.com/reel/CdTF_C6DKQv/
"The Wyckoff house is the oldest building left in NYC. It dates back to at least 1652 and was occupied by the Wyckoff family for centuries," his video explains.
It has since been turned into a museum and it even has a working farm. Those who wish to visit can head to the 5816 Clarendon Road address in the Canarsie neighborhood of Brooklyn. The house was originally constructed by Wouter van Twiller, a Dutch official, back in 1636.
https://www.instagram.com/p/B_DYQPUDG3_/
According to Tommy's video, 16 years later, Twiller was recalled to Amsterdam and the house was sold to Dutch immigrant Pieter Claesen Wyckoff. The house remained in the family for centuries until a private buyer finally got their hands on it. The Wyckoff House & Association, Inc., was created by the family as a means of protecting the property from potential destruction. The home was then repurchased in 1961.
Eight years later, it was offered up as a donation to the Historic House Trust of the New York City Parks Department. In 2001, it was finally opened to the general public.
https://www.instagram.com/p/B-NfyQjj9H1/
Back in 1965, the house also became the first one in New York City to achieve designated landmark status.
The @wyckoffmuseum Instagram account also provides an interesting chronicle of the building and is rapidly becoming one of our favorite follows.
https://www.instagram.com/p/CcTx-_COtcV/
There is so much to learn about this location and we cannot believe that we were unaware of some of these fun facts. For example, who knew that this house was the first to receive designated landmark status? We were today years old when we learned about this one.