The statues first appeared on the bridge in 1909 but they didn't last long because of safety concerns.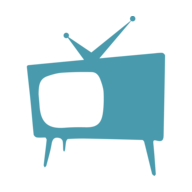 Anastasia Arellano
New York City is the city that never sleeps – a place of excitement and mystery that brings in visitors from all over the world.
It's a hot spot for tourism. And there is so much to see. In fact, there are so many places with interesting histories that it would be hard to fit everything in during one trip.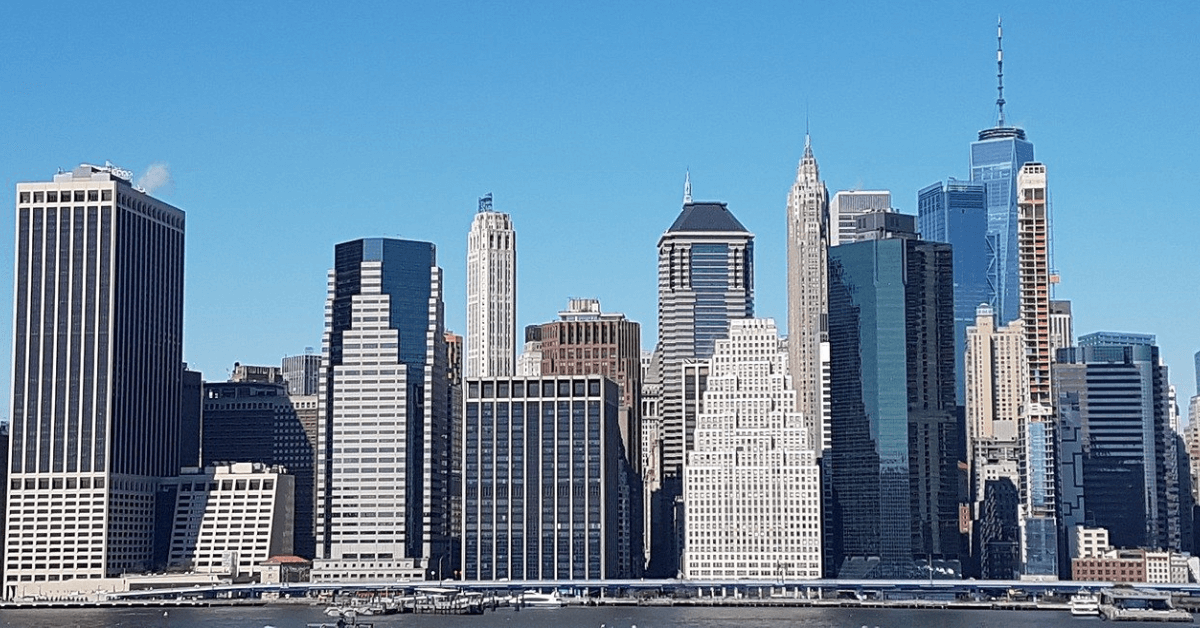 One NYC sightseeing guide, Tommy Silk, with Landmarks of New York, has created an insightful video that explains the history behind a particularly famous landmark: the two revolving statues which are on top of the Brooklyn side of the Manhattan Bridge.
As Silk explains, the sculptures are called Miss Manhattan and Miss Brooklyn, and they were placed on each side of the bridge back when it was opened in 1909. However, due to worries about traffic patterns, Robert Moses, a transit boss, wanted the statues removed.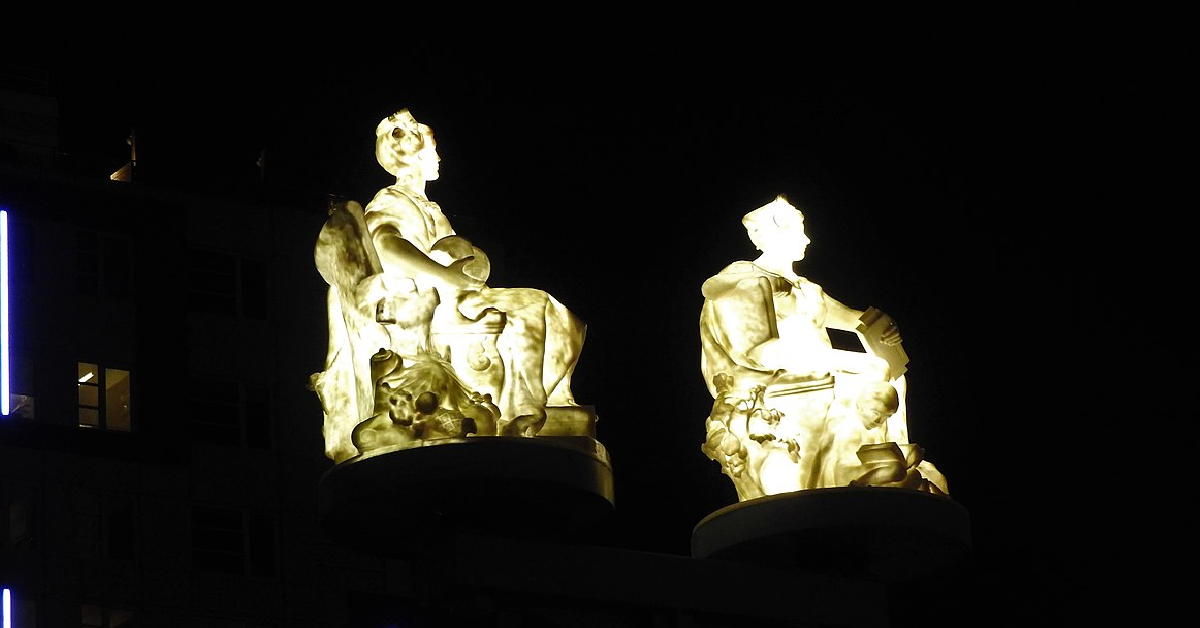 Fortunately, the statues were never destroyed but instead, taken to be put on display just outside the Brooklyn Museum.
Then, in 2017, Brian Tolle, a sculptor, took resin replicas of the statues and put them on top of a rotating pole on Flatbush Avenue. And that is where they are today, rotating day and night.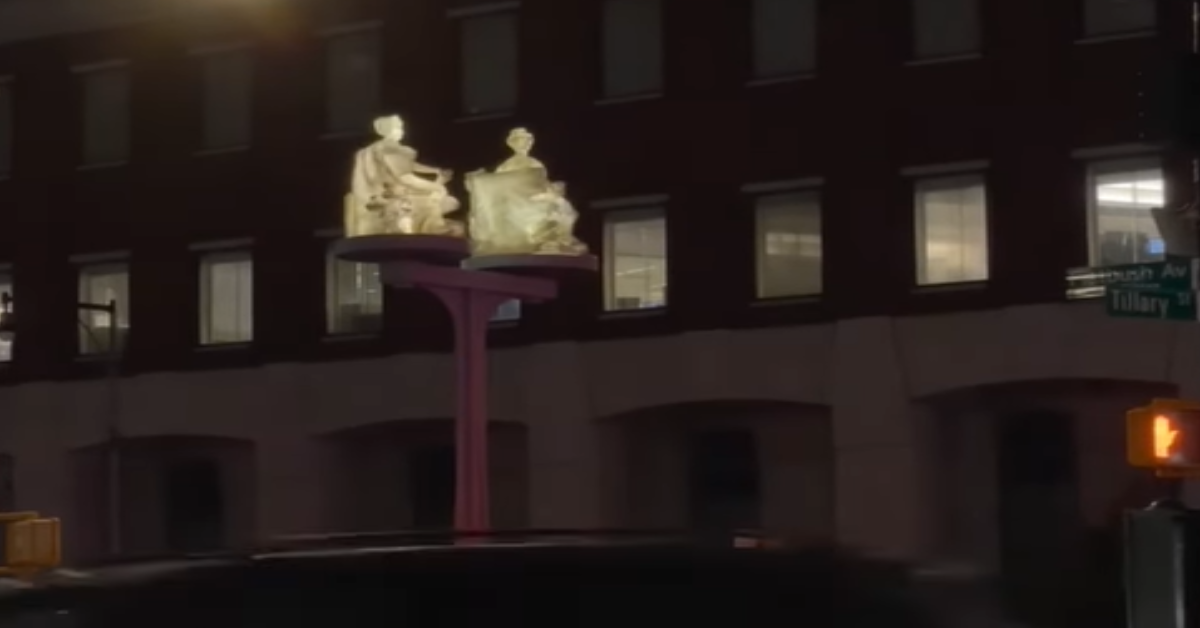 Silk explained on Instagram, "In 1961 Robert Moses ordered the demolition of the Brooklyn entrance to the Manhattan Bridge. Two allegorical sculptures representing Brooklyn and Manhattan were relocated to the Brooklyn Museum. In this project Tolle brings contemporary replicas of the figures cast in translucent fiberglass resin, close to their original site, where they spin in a perpetual dance above the street."
According to Tolle's wishes, he was trying to replace something that had been removed from a part of New York's history.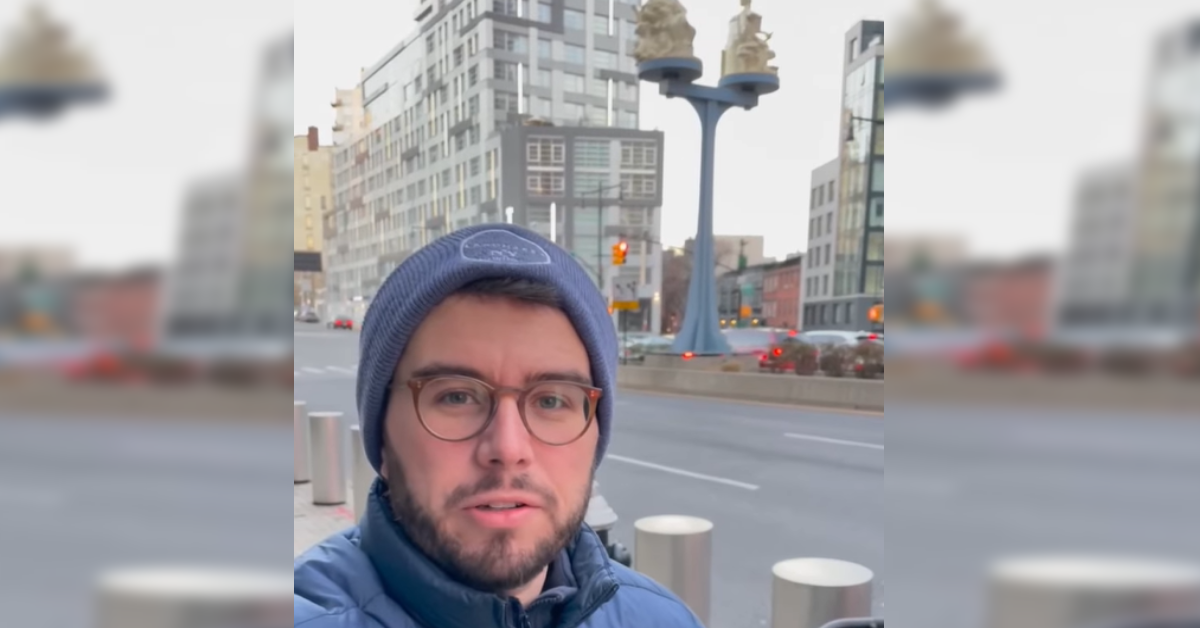 "The project addresses both the original loss and the cultural climate that allowed it. In 1961 these public art works were seen as an obstacle in the way of progress, but today urban designers are providing new and innovative places thus re-establishing the power of art in our cities public space," Silk added.
Check it out below:
https://www.instagram.com/reel/CYrvbBXl2dv/
Did you know the history behind these statues? Have you seen them in person before? Let us know!