Among the pieces that were dug up were coins from the Roman empire.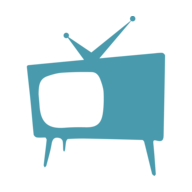 Timothy Roberts
Have you ever heard about beginners' luck? We sometimes use it to say how a person who is just getting started with a new task or hobby will often do something amazing. They might even try for years or perhaps even a lifetime to duplicate it.
It seems as if a Danish man had a streak of beginner's luck that was just too unbelievable to be true, yet it is! Ginnerup Schytz was trying out his new metal detector and after just a few hours, he found 2.08 pounds of gold in an open field belonging to a school friend.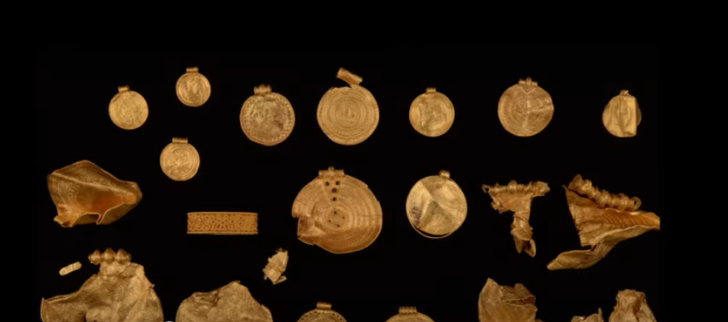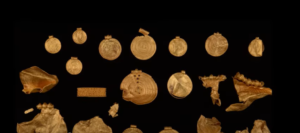 This amazing find happened in southern Denmark, just a few miles outside of Jelling. When he dug up the first piece, he almost threw it away thinking that it was a lid off a can of herring. Upon further inspection, he discovered it was a gold medallion.
When he was talking with a local news crew, he talked about it as being a stroke of "improbable luck." He went on to describe the 43,000 square kilometers of Denmark and how he just happened to be at the right place with the right equipment.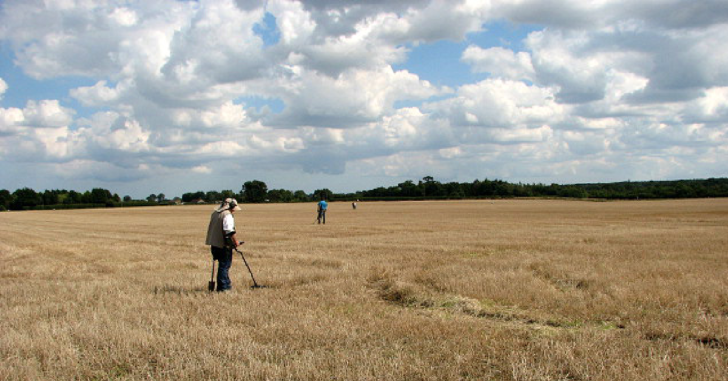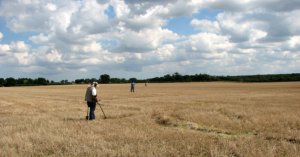 According to the local news, an inspector at the National Museum, Peter Vang Peterson, said it was a find of significant importance. There were some golden horns found in the area previously, but that was back in the 17th century!
Peterson went on to say: "This is the biggest find that has come in the 40 years I have been at the National Museum. We have to go back to the 16th and 18th centuries to find something similar."
The following video is in Dutch but it still gives you an idea of what was found:
22 pieces have been found so far that appear to date back some 1500 years. The departments at the National Museum of Denmark and Vejlemuseerne's archaeology and conservation departments are working on restoring the objects.
Among the pieces that were dug up were coins from the Roman empire. It shows how travel did exist between Scandinavia and Europe at the time. One of the medallions may be a piece of religious significance, as it seems to be associated with Nordic mythology.
It is thought that a volcanic eruption in the fifth century may have hidden the gold items that were just now uncovered. A longhouse was included in the remains. They think that the treasure may have been buried as an offer to the gods to stop the volcano or perhaps to save the items for later use.
Considering the items that were found, they also feel as if it may have been somebody who had a degree of importance. The head of research and archaeology said in a press release that "Only a member of the absolute cream of society would have been able to collect a treasure like the one found here."
https://www.facebook.com/nationalmuseet/photos/pcb.10158781653784132/10158781627639132
The museum is set to open a Viking exhibit in February 2022 and these new items will be part of it. Some of the artifacts have already been viewed by the Crown Prince and Princess of Denmark when they visited the museum on official business.
Although he found a priceless treasure, Schutz will not be compensated for it. Even so, he will still have a story to tell his family for many years to come.
He was also given the advice, according to CNN, to sell the detector at this point because he "already peaked." Sounds like some good advice.