There are some restaurants that really make an impression on you. Many people feel this way about Lawry's The Prime Rib. This chain of dining establishments got started in Beverly Hills and now has locations in Chicago, Dallas, and Las Vegas.
They became famous in the 1930s and 1940s for their steak, their salads, and their seasonings. Today the legacy of their spices continues with the Lawry line of seasons found in most grocery stores. And, you can make their famous spinning salad at home, too.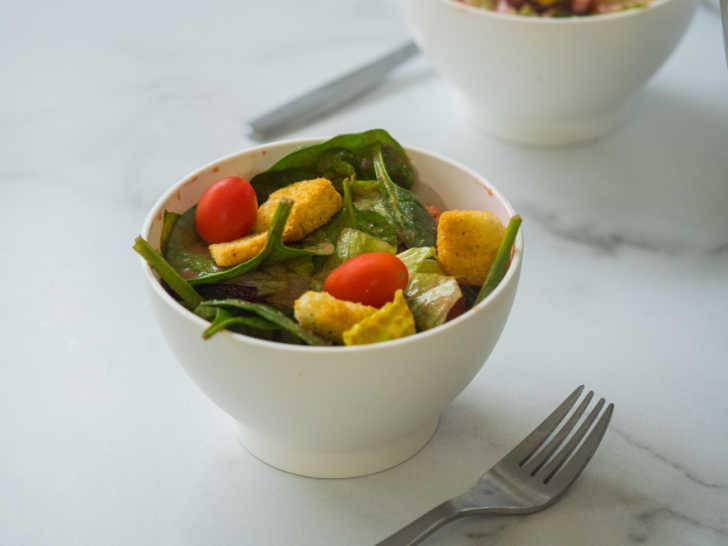 The salad, with some unique ingredients, was and still is served in Lawry's as a spectacle of fine dining. The salad ingredients were brought to the table and dressing drizzled over the greens while it was spun in a second bowl of ice. This impressive feat made the salad famous, but it's not too hard to make at home. Plus, if you choose to do it the "fancy" way then it won't be a meal your friends or family will soon forget!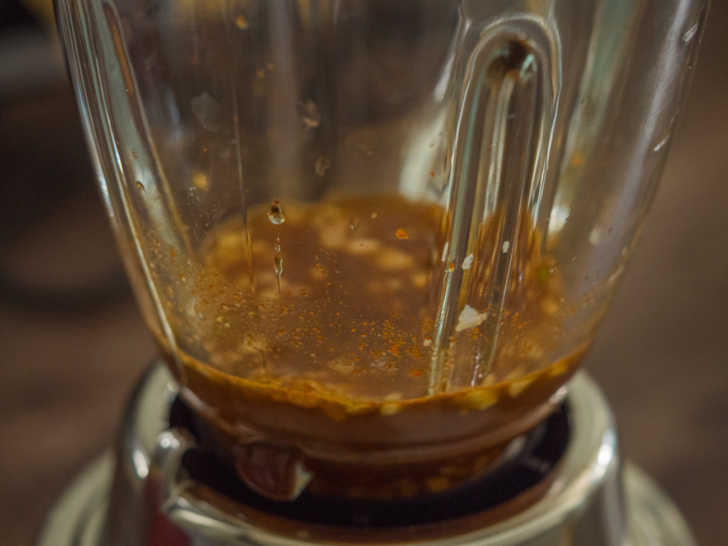 Start by making the dressing in the blender, adding the oil last to make sure the mixture is emulsified. Seasoning salt is a key ingredient of this dressing, a combination that Lawry's invented. The spice blend is a mix of salt, sugar, garlic, paprika, turmeric, and onion.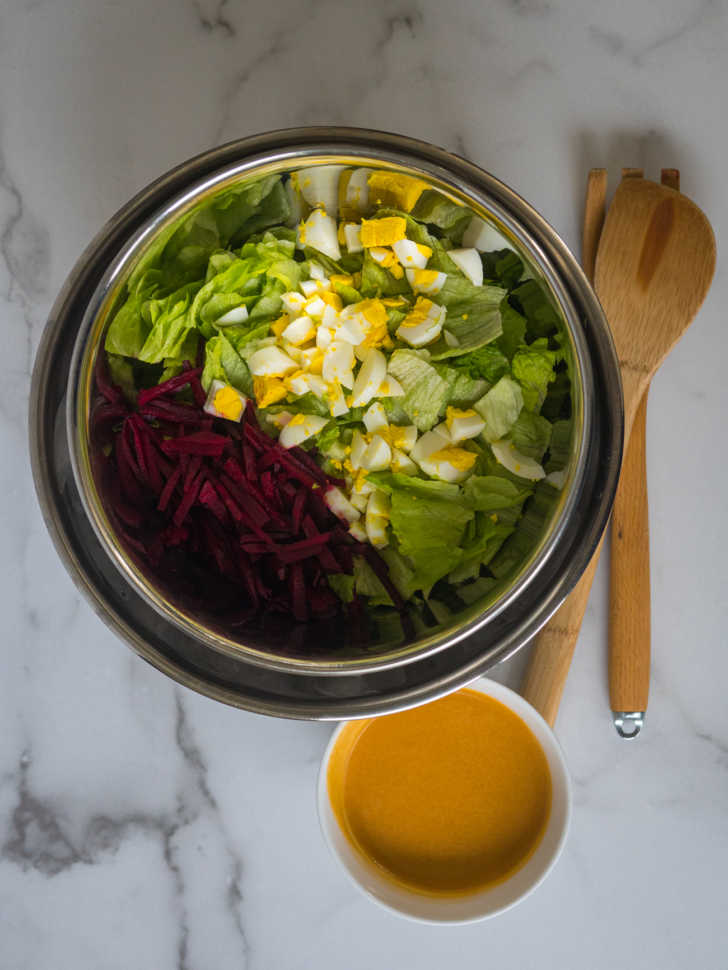 While the dressing is chilling in the fridge, the salad is mixed together. To make it like the restaurants do, place the bowl of greens inside a larger bowl filled with ice. This way when the dressing is poured over the top the salad can be spun to distribute the dressing.
It's just an alternate way of tossing the salad, but it adds a fun and nostalgic element to the dinner table!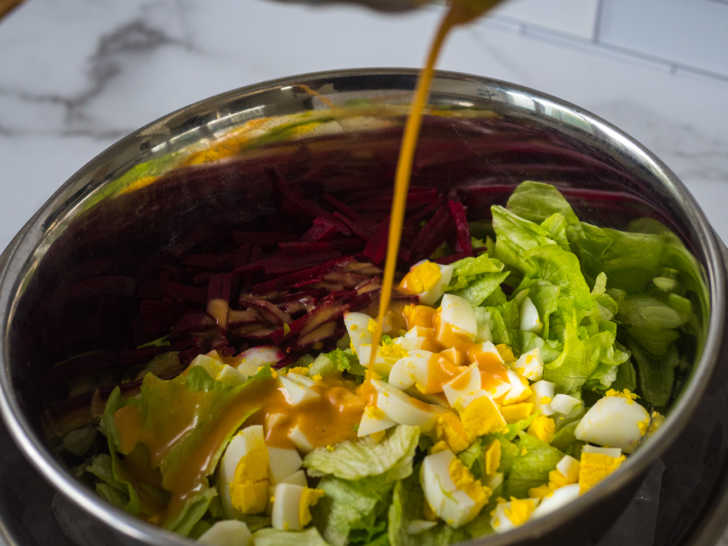 If you ever ate at one of the Lawry restaurants or heard stories from people who did, now is your chance to make their famous salad at home.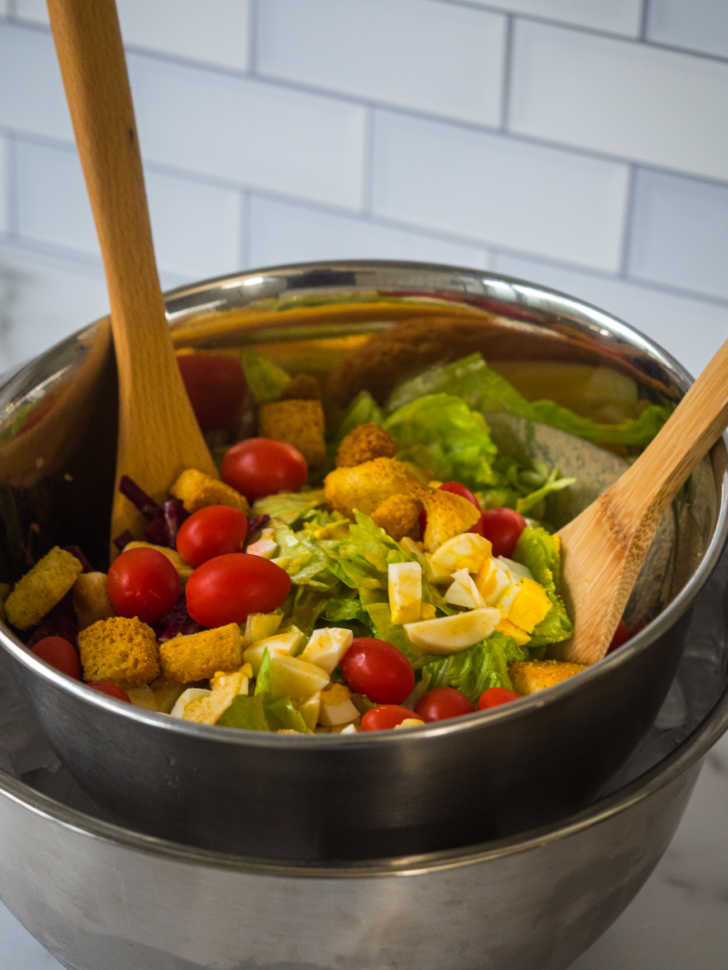 The crunch of the beets, alongside the addition of sourdough croutons and the seasoned dressing, really makes this salad stand out from the crowd.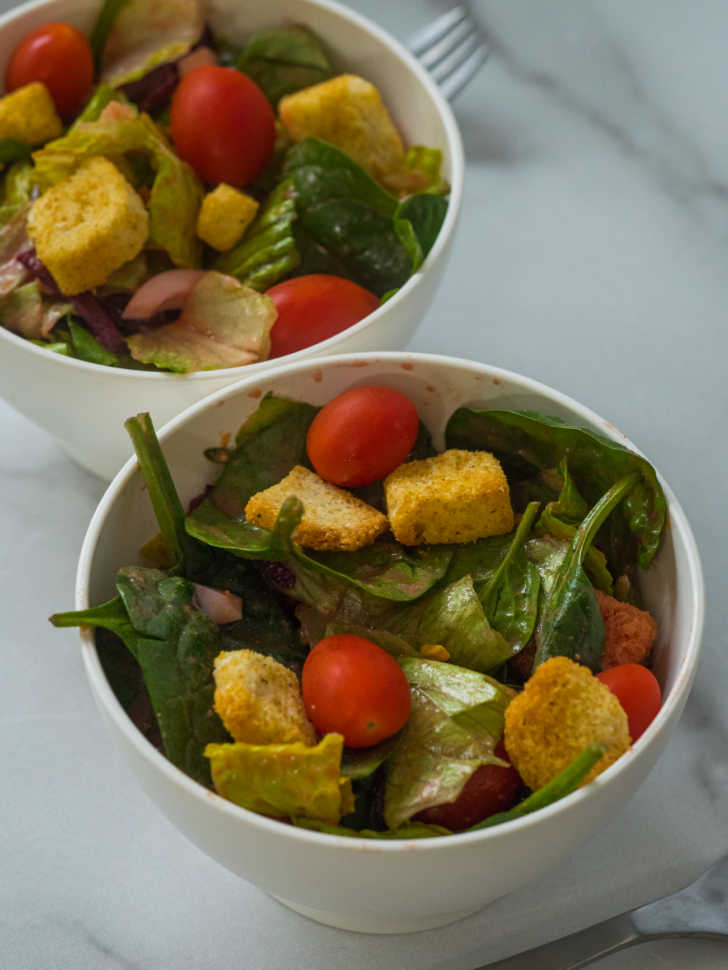 Lawry's Spinning Salad
Ingredients
For the salad
2 hard-boiled eggs, peeled and diced
1 cup fresh beets, sliced into small shoestrings
2 cups romaine lettuce, chopped into bite size pieces
2 cups iceberg lettuce, chopped into bite size pieces
1/2 cup fresh baby spinach or watercress
For the dressing
3 tablespoons apple cider vinegar
3 tablespoons water
1 tablespoon Worcestershire sauce
1 teaspoon seasoning salt
2 teaspoons honey
1 clove garlic, minced
1/3 teaspoon paprika
1/2 cup olive oil
1 teaspoon very dry sherry or dry white wine (optional)
For the garnish
Salt and pepper to taste
Sourdough croutons
Cherry tomatoes, optional
Preparation
Place all dressing ingredients, except for oil, into blender and mix well. Slowly add oil and continue to blend until emulsified.
Chill dressing in refrigerator.
In a large, chilled bowl combine lettuce, spinach, beets, and eggs. Toss salad together with dressing or make it a spinning salad.
To make this a true spinning salad, place salad ingredients into a metal bowl and place inside a larger bowl filled with ice. Drizzle dressing over the salad while quickly rotating the salad bowl over the ice.
Add croutons and tomatoes and season with salt and pepper to taste. Serve immediately.
Recipe adapted from Drink and Dine With Us.