Most people had never seen anything like it before.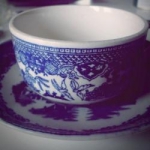 Rose Heichelbech
Many pieces of artwork are known the world over, but this is less so with antique furniture. However, there is one bed that is quite famous and that is the Great Bed of Ware. Named for the town of Ware in Hertfordshire, England, this monster canopy bed was created by Jonas Fosbrooke sometime between 1590 and 1600. The giant bed was much larger than most beds of the era would have been at the time – double the size to be exact- and you may think that this was constructed for royalty or at least someone very rich. But, this bed was not designed for a high profile client. Instead it was intended to be a crowd-pleasing model. Unlike miniature versions of things taken door to door with the salesmen of yore, this mammoth piece was made so that anyone visiting the White Hart Inn in Ware would be able to nab a view of what was at the time a jaw-droppingly large bed. It was a spectacle to draw customers to the inn and it worked well.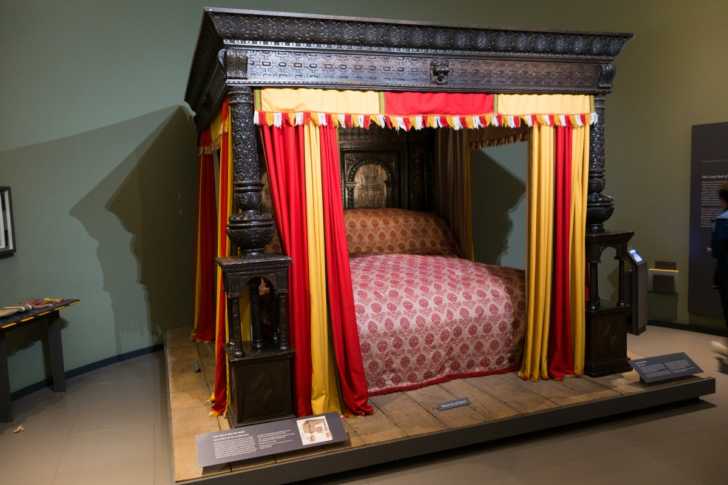 Descriptions of the era tell of 8 people sleeping in this bed. Co-sleeping at inns during this period was not uncommon for those without great fortunes. To stay in an inn at all was a great luxury and when you got there and requested a bed for the night you might well have been sleeping right next to a stranger in a bed (if you were lucky) or on a pallet of straw on the floor.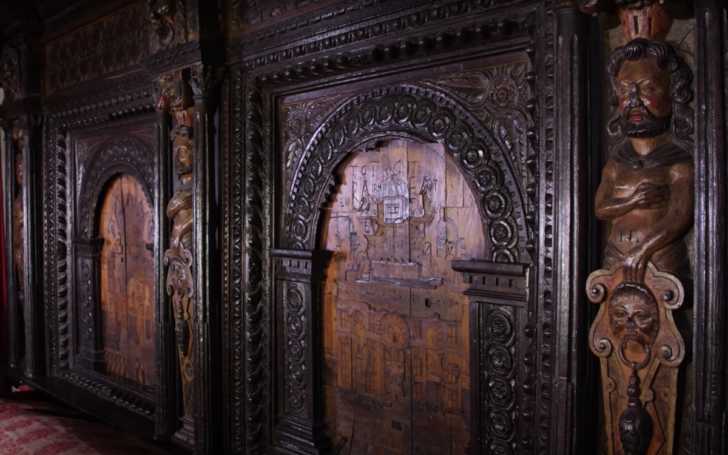 Beds of this caliber were uncommon since most people would not have been able to afford a carved oak, 4-poster bed like this one, nor the exquisite linens for the bedding and the bed curtains. All of these things was a great show of wealth and opulence that regular families could never obtain.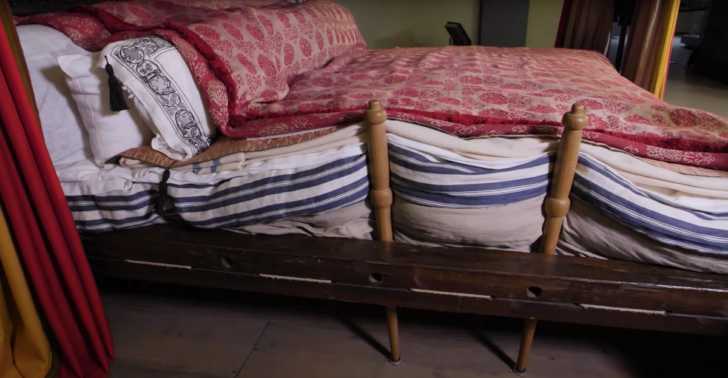 The Great Bed of Ware, since it was slept in my many people, has been carved with the initials of travelers over the centuries. Not only was it a target for graffiti, the bed also gained a reputation as being a place of mischief and even bawdy goings on.
The bed was referenced in Shakespeare's Twelfth Nightas well as being mentioned by Lord Byron and Charles Dickens in their writings. Today the bed, kitted out with fine, reproduction linens, is housed at the Victoria & Albert Museum in London, where it attracts many visitors each year.
Have a closer look at this stunning bed (and how it's constructed) in the video below.