No one thought it would fetch this much money!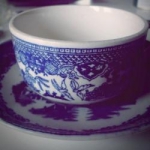 Rose Heichelbech
When Albert Einstein stayed in a hotel in Tokyo in 1922 he tipped a delivery boy a hand-written note instead of cash. Written in fountain pen on Art Deco style stationary from the Imperial Hotel Tokyo, the note imparts a simple message in German about how to find happiness. All these years later, the note has come up for auction.
The irony is that the note has now sold for an incredibly large sum, far exceeding the auction house's expectations and flying in the face of the message of the note.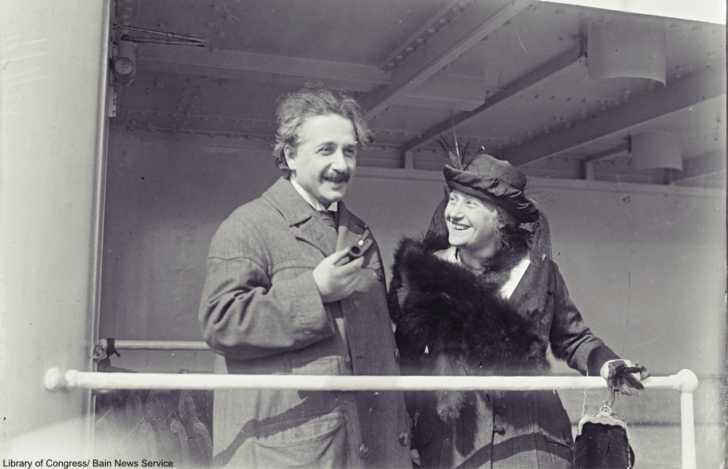 Albert and Elsa Einstein set off for Japan in 1922 aboard the SS Kitano Maru (seen aboard above) for a series of lectures and to escape the crowds of Europe. But, considering that Einstein's friend, Walter Rathenau, had just been gunned down by Anti-Semitic extremists, there was reason to believe that Einstein's life could have been in danger as well.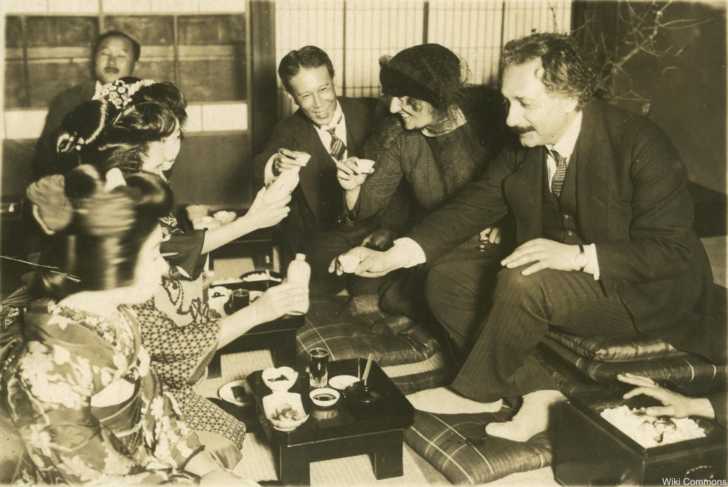 The pair were shown great hospitality in Japan, with booked lecture halls and warm receptions everywhere they went and the Einsteins were frequently in the headlines of Japanese newspapers.
In 1922 a courier delivered a note about the Nobel Prize to Albert Einstein. In lieu of a cash tip, Einstein neatly wrote some words of wisdomon a sheet of hotel stationary, one of 2 such notes. Translated from German, the note roughly reads: "A quiet and modest life brings more joy than a pursuit of success bound with constant unrest."
The message of humility and simplicity has now ironically sold for $1.56 million at recent auction in Jerusalem on October 24th, 2017. Neither the buyer or the seller have been disclosed by the auction house at this time. A second Einstein note from the same trip sold for a mere $240,000 and read: "Where there's a will, there's a way."
Click hereto discover some of the coolest auction items from Old Hollywood!