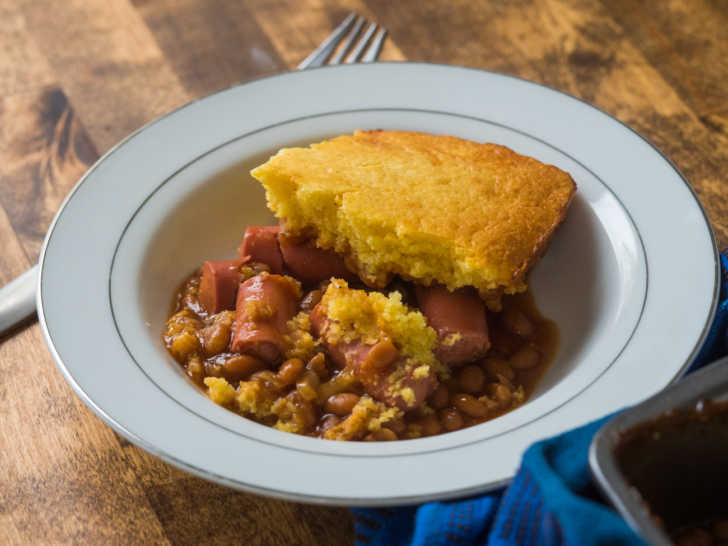 For a lot of us, childhood was filled with lunches of franks and beans. And sometimes luck would be on your side and you'd get to have corn dogs bought at the county fair. Now there is a convenient casserole that combines the best of these two treats into one yummy dish. Skeptics to the front of the line because this casserole will win over anyone who tries it.
Casseroles remain family classics because they are so simple to put together. Serve this one with a side salad or your crew's favorite vegetable dish and you've got a meal all ready to go.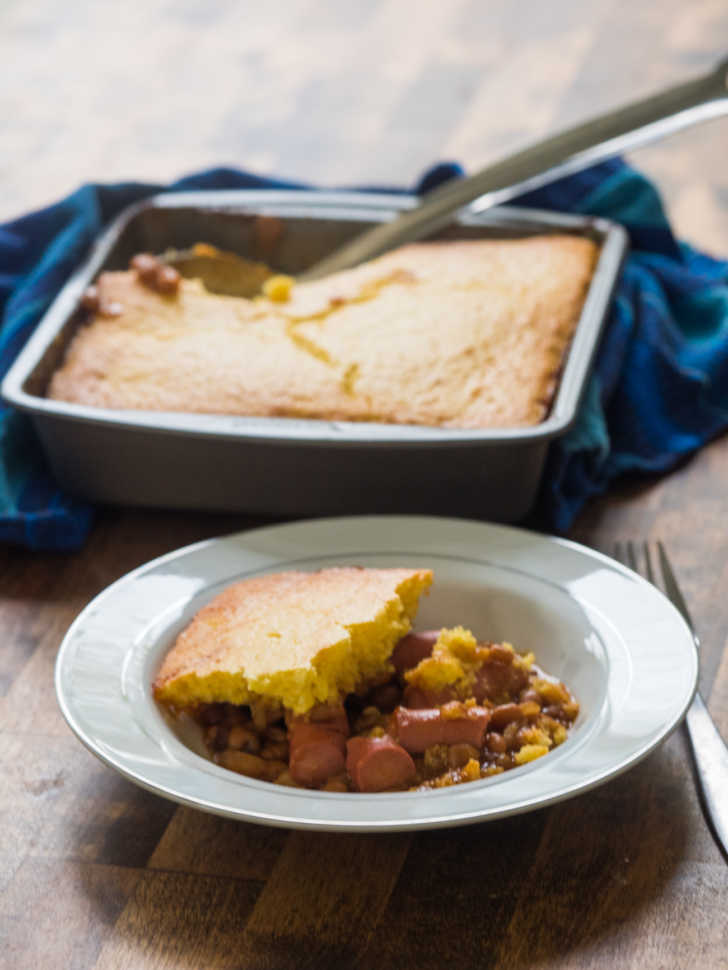 This corn dog casserole is so easy, too. You start by cooking the casserole filling ingredients, BBQ sauce, onion, baked beans, and cocktail weenies, on the stovetop before adding them to the casserole dish. You can also use your favorite hot dogs and simply cut them into small pieces if you don't like cocktail wieners.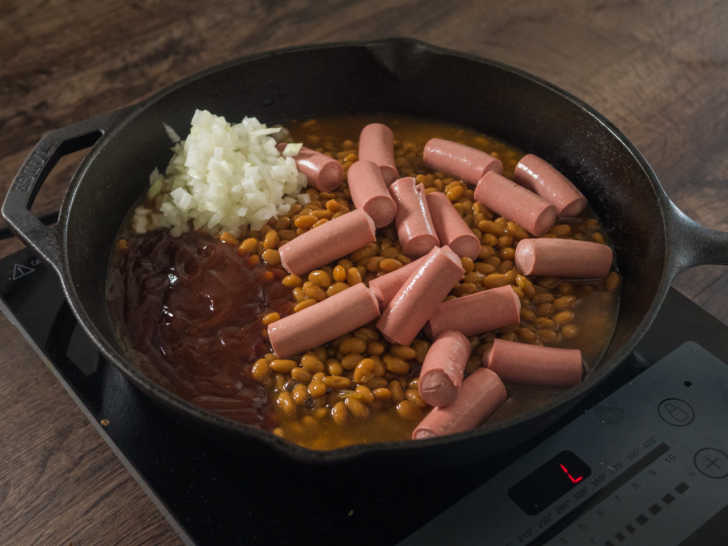 Next, you make up the cornbread mix and pour that over the top in an even layer. This is what makes this recipe really special.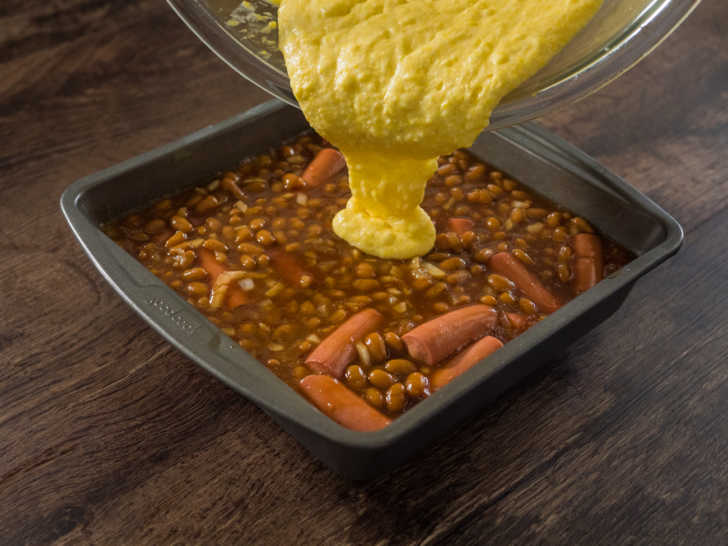 Then the whole thing goes into the oven for 20-25 minutes until the top is golden and a slight crust forms at the edges of the casserole.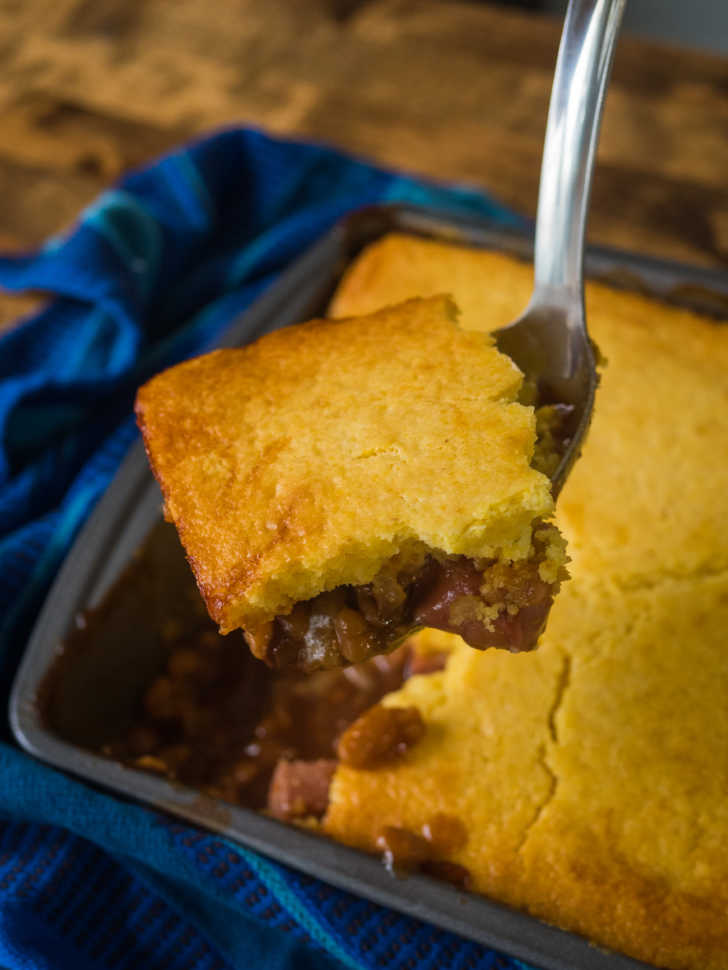 Serve this one piping hot for a dash of nostalgia in every bite. The fluffy cornbread is the perfect compliment to the sweet BBQ sauce and the savory cocktail weenies.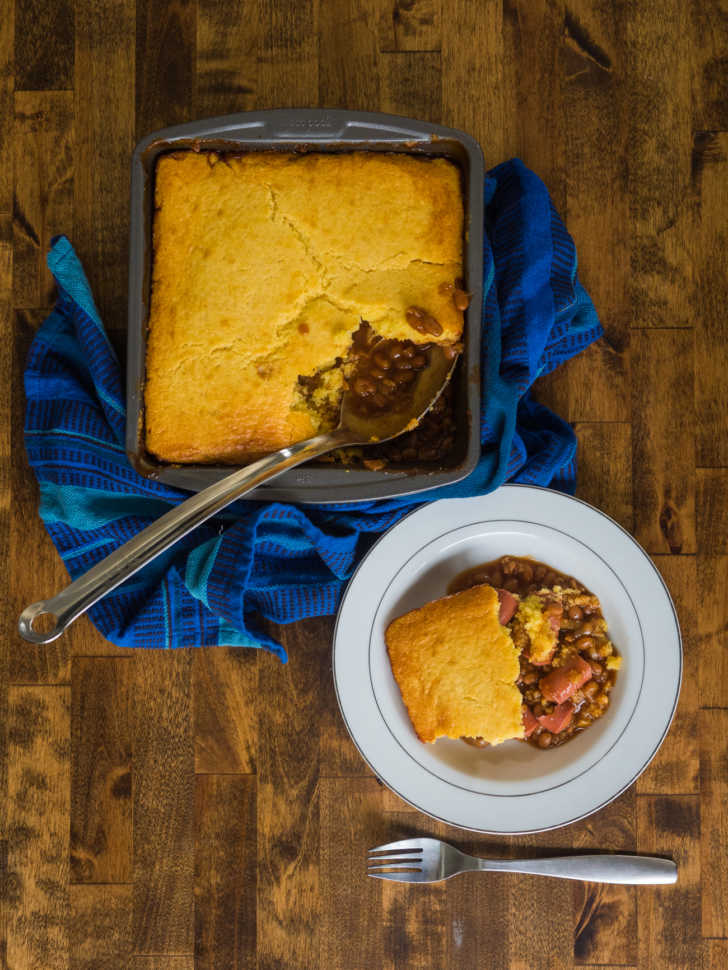 Kids and adults alike enjoy this casserole. And, the small amount of time it takes to prepare this corn dog casserole makes it the perfect weeknight dinner or easy weekend lunch.
Corn Dog Casserole
Serves 6
15 minutes active, 25 minutes inactive
Ingredients
For the casserole
1 28-ounce can baked beans
1 16-ounce can cocktail weenies (can substitute 1 16-ounce package regular hot dogs, cut into 1-2" pieces)
1/2 cup sweet BBQ sauce
1/2 cup finely chopped onion
For the topping
1 8.5-ounce box corn muffin mix
1/2 cup milk
2 tablespoons melted butter or shortening
1 egg
Preparation
Preheat oven to 375°F. Combine casserole ingredients into large pan and cook on stovetop over medium-high heat until bubbling.
Pour casserole ingredients into 8-inch square (or 2-quart) casserole dish.
Prepare corn muffin mix to package directions and spread around the edges of filled casserole dish by spoonfuls.
Bake for 20-25 minutes or until top is golden brown.
Recipe adapted from Pillsbury.