Decay and fading glamour define the forgotten resorts of New York's Catskill Mountains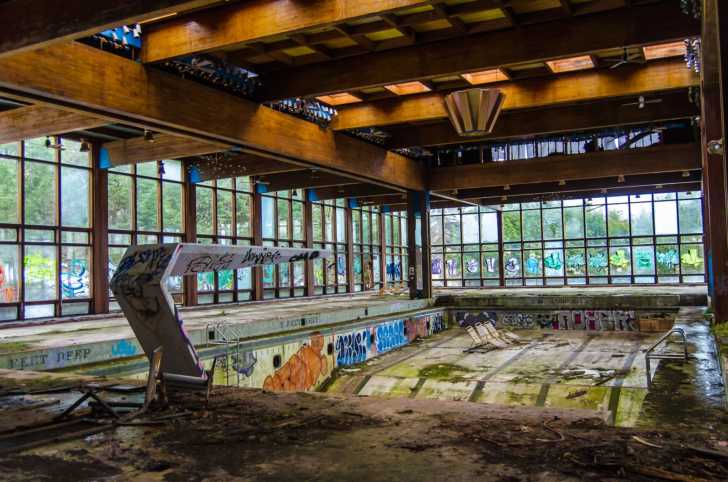 From the Roaring Twenties through the Summer of Love, the Catskill Mountains of Northern New York represented an upscale tourist destination that attracted stars, moguls and icons from throughout America and as far as Europe. Well-to-do tourists flocked to the area popularly known as the "Borscht Belt," (the nickname references the area's popularity among New York's elite Jewish and European immigrant communities) for the sunbathing, swimming, dining, dancing and more.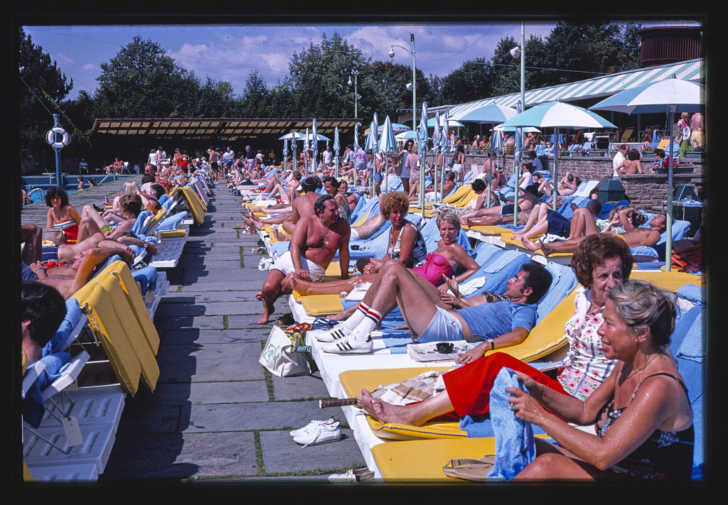 The wealthy stayed in bungalows and the big resort hotels, places like Kutsher's, Grossinger's, and the Concord. The entertainment was legendary. Generations of Jewish comedians cut their teeth performing in the Borscht Belt: Jerry Lewis, Mel Brooks, and Jackie Mason all played the circuit. So did Sid Caesar and Rodney Dangerfield. Joan Rivers memorably bombed there; Lenny Bruce demoed his racy material – and even a young Jerry Seinfeld graced the Catskill stages.
However, by the late 1970s, the Borscht Belt was brought to its knees by a double whammy of changing economic conditions and the availability of cheap, short flights to warm southern locales. Business dried up, and one by one, the hotels shuttered their doors. Lacking an economic reason for reinvestment or redevelopment, the properties have sat vacant for half a century, and these pictures demonstrate both the former glory of these faded properties – as well as the weight of 50 years of decay.
FIRST UP: From family farm to an extravagant escape for the rich and famous, time and nature are slowly reclaiming this now-empty resort.