It's fascinating to see them go through the machine.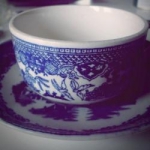 Rose Heichelbech
The concept of the ice cream bar has been around for a long time. In the U.S. one of the first such bars (and a brand that is still around today) was Klondike bars, first made in the early 1920s. In the U.K. this style of ice cream treat -a block of vanilla ice cream with a chocolate shell- is known as a choc ice. And, seeing how they were made in 1957 is something of a dream come true.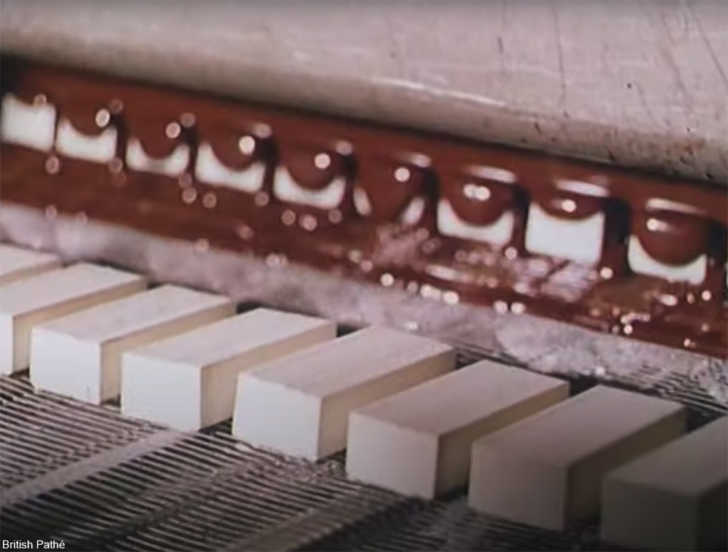 The blocks of ice cream are moved along ventilated metal conveyer belts and then run under a waterfall of melted chocolate 14 at a time. They are then moved to the wrapping machine, much of the process being automated. Of course, there were some things at the factory that couldn't done by machine in the 1950s, such as icing ice cream cakes. The facility employed a team of women to expertly decorate all their delicious-looking ice cream cakes.
Get a fascinating look at how ice cream bars and cakes were made in the 1950s in the video below.