They've been delighting for centuries.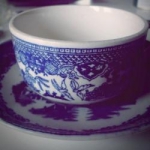 Rose Heichelbech
How we use scent has changed a lot since ancient times. In the old days bad smells were thought to cause disease and so smelling good was considered a sort of preventative medicine. The distillation of flowers and other sources was not unlike those needed to make tinctures and tonics as well, leading again to a crossover between health and scent. Of course only the wealthy could afford perfumes and make themselves "immune" to disease via scent, but as colognes caught on they also became cheaper to produce and more common to smell on people of a variety of classes. And, some of the oldest perfumes are actually still available.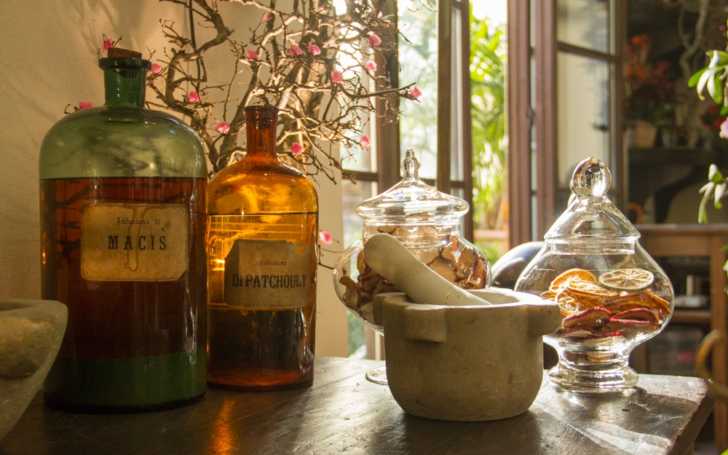 Acqua di Colonia Santa Maria Novella
The tinctures and concoctions of the Officina Profumo Farmaceutica di Santa Maria Novella Rosa in Florence, Italy, have been healing and delighting customers since the 1200s. The oldest of their perfumes still in production is their Acqua di Colognia which was first bottled in 1533 by the Dominican friars that ran the apothecary. This perfume was created for Catherine de' Medici and the main notes are rose and citrus.
During the years when the bubonic plague ravaged Europe the good smells produced by the friars at the Santa Maria Novella were thought to protect from disease, but they were also known for their tinctures, balms, and early versions of cocktails featuring herbal liqueurs which used naturopathy to treat their patients.
4711
The first bottle was created in 1709 in the city of Cologne, Germany, at the address of Glockengasse No. 4711. The scent was labeled by its creator, Giovanni Maria Farina, as "eau de cologne" for the city in which it was invented, under the name of Farina. Later legal battles ensued when a German entrepreneur began using the Farina name to make a competing eau de cologne which would later be known as 4711. Both Farina 1709 and 4711 are still in production today.
The flower essences were diluted and preserved with alcohol, giving the scent a standard strength that was unheard of at the time. Because of the innovation involved (and the high price tag) 4711 was used in most of the royal houses of Europe at the time.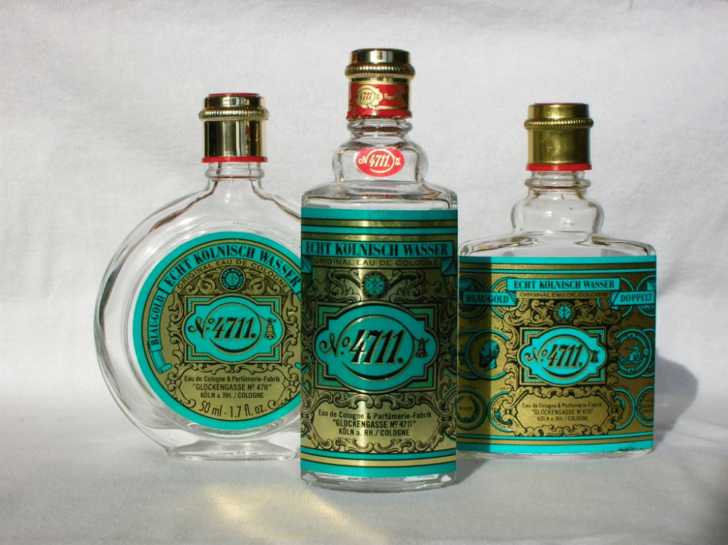 Before the assignations of perfume for women and cologne for men, eau de cologne was considered only a strength label and 4711 was intended for both men and women. The scent revolves around a base of citrus and orange flower, much as many eau de colognia scents still do today. Mozart, Napoleon, and Queen Victoriaare among the many influential people who once used this scent.
Florida Water
Launched in 1808 from American brand, Murray & Lanman, the company is now known as Lanman & Kemp. Like many scents of its day the base of this scent is citrus which was thought by many to be the epitome of class, elegance, wealth, and elegance. Other notes used are cloves, lavender, and cinnamon. Beauty guides of the 19th century claimed that if a lady added a bit of Florida Water or Farina 1709 to their bath water then they would never be so strongly scented as to offend anyone. This unisex scent was also used in great quantity over the years in barbershops.
Like the terms aqua di colognia and eau de cologne, Florida water has been used as a generic word to mean a type of fragrance. Today Florida Water has a place in ritual purification for many people, as well as being a personal scent. The design and labeling of their splash bottles has changed little since the 1800s.
A famous fan of Florida Water was Lucille Ball, who is said to have asked for a bottle of it on her deathbed.
Mitsouko
Created in 1919 by the house of Guerlain, Mitsouko is said to be named after the main character of Mitsuko in the 1909 novel, The Battle, by Claude Farrère. Bergamot, oak moss, iris, and labdanum are some of the main notes of this scent.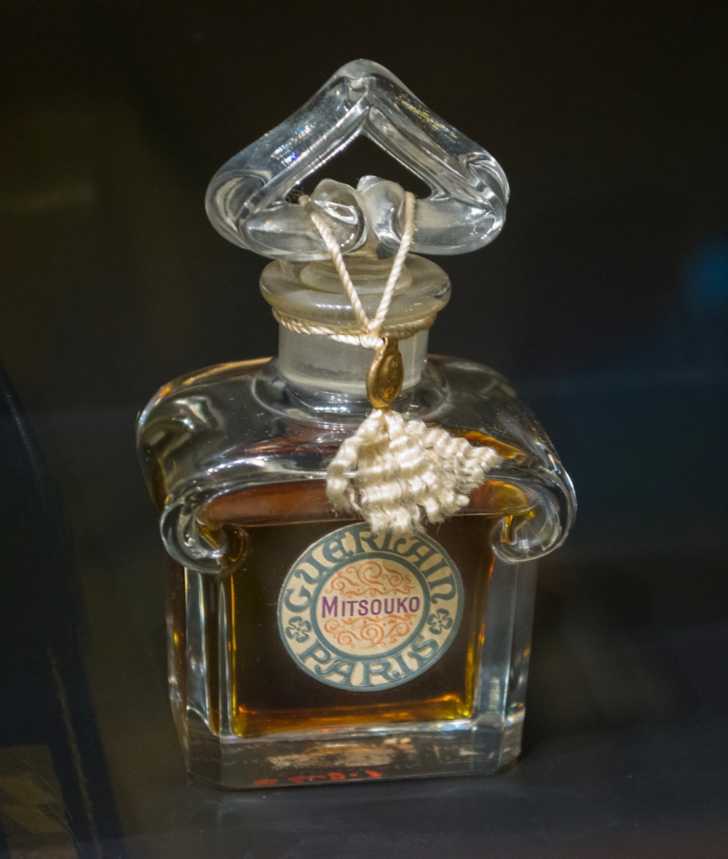 Famous people who have used this scent included Jean Harlow, Charlie Chaplin, and Anais Nin. Again, despite our misgivings about florals for unisex perfumes today back then it was still such a luxury that many scents were worn by both men and women. Basically, if you could afford to buy it then it was made for you.
Chanel No. 5
Coco Chanel got her start in millinery, quickly moving on to apparel and then perfumes. Chanel No. 5 was chosen from a lineup of 10 perfumes because she considered 5 to be a symbol of luck for her personally. The perfume was released on the 5th of May, just to add to the luck. And, what a success it has been ever since the first bottle was released in 1921!
The juice has been reformulated many times since it was first launched, but still retains its revolutionary-at-the-time soapy smell. The simple glass bottle was designed to be a tonic against the frill and complication of the Victorian era of perfumery.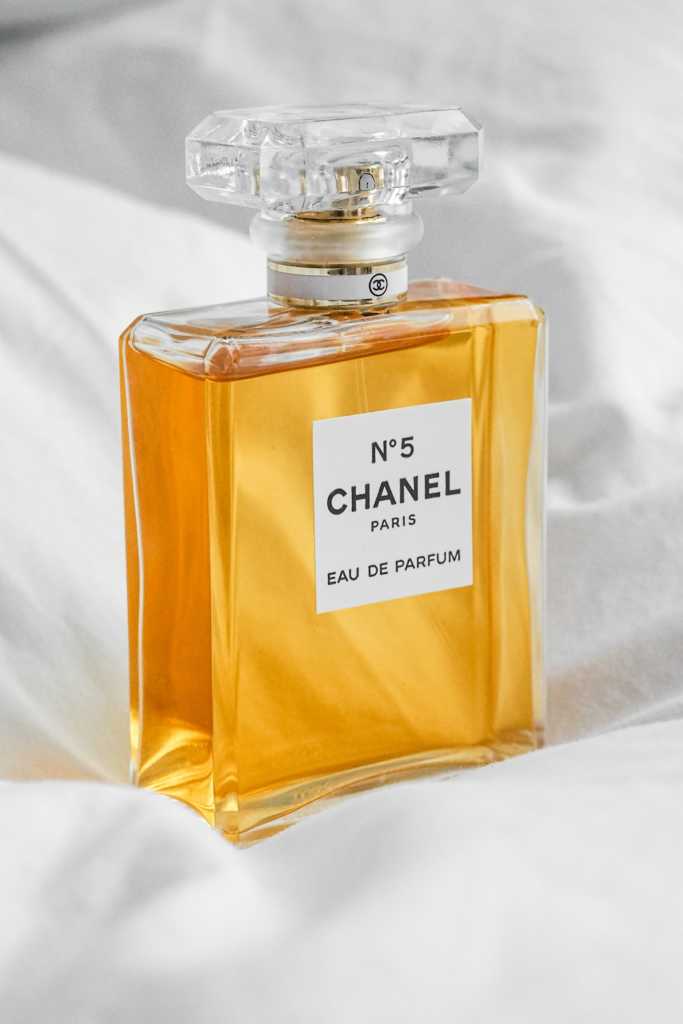 Marylin Monroe was famously quoted as saying Chanel No. 5 was the only thing she wore to bed. But, other celebrities who wore this perfume are Celine Dion and Catherine Deneuve.
Arpege
Jean Lanvin began creating her custom clothing in 1909, followed by her groundbreaking perfume, Arpege, in 1927. This iris and neroli perfume filled rooms with a powdery odor that would come to define a generation. Though not everyone could afford a perfume of this caliber, these powdery scents were some of the most popular well into the 1960s and beyond as imitators crowded the market.
The simple bottle was emblematic of Art Deco design and featured the Lanvin logo embossed on the cap which represented Lanvin and her daughter, Marguerite. The name of the perfume was chosen by the daughter of perfumer, Andre Fraysse. One of the most famous women who loved this heady perfume was Rita Hayworth.