A Civil War-era bottle was found in Virginia and experts speculate it was a 'witch bottle,' used to capture evil spirits.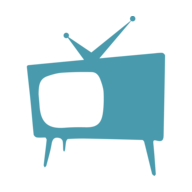 Timothy Roberts
According to CNN, Virginia was the location where they found a broken bottle, which may be a 'witch bottle.' It seems as if creating witch bottles was a relatively common practice that began sometime during the Middle Ages. The bottle would be used to 'trap harmful spirits' and other containers may be used to fill with bent pins, hair, urine, nail clippings, or other items.
A dig was taking place when Interstate 64 near Williamsburg was being widened. The William & Mary Center for Archaeological Research was taking part in the dig for archaeological reasons. A green bottle was unearthed next to the remains of a hearth that is thought to be built by Union troops between 1862-1865 at Redoubt 9. At first, the archaeological team thought that spare nails were being collected in the old bottle but experts are now thinking that the container could be a witch bottle.
Witch bottle artifact found on Virginia interstate https://t.co/9kI0cnvyU9

— KCRG-TV9 (@KCRG) January 27, 2020
According to CNN's Phil Gast, "Witch bottles are the type of things people would use more generally in famine, political strife, or feeling under threat," said Joe Jones, director of the William & Mary Center for Archaeological Research. "The Union troops were definitely under all those kinds of existential threats or fears." Jones is convinced the vessel is a witch bottle. "I think it is a manifestation of that folk practice," he explains. "It is important to let people know about that."
The bottle, which was made in Pennsylvania sometime between 1840-1860 was only part of what was uncovered. A number of other interesting items were found, including canteen fragments, bullets, horseshoe nails, uniform buttons, ink bottle fragments, and more.
In the News: #Witch Bottle unearthed at old Civil War site in Virginia: https://t.co/PnCx0neWjW

— Selena Fox (@Selena_Fox) January 25, 2020
Jones thinks that colonial immigrants may have introduced 'witch bottles' to North America. "It's a good example of how a singular artifact can speak volumes," Jones said. "It's really a time capsule representing the experience of Civil War troops, a window directly back into what these guys were going through occupying this fortification at this period in time."
The article in William & Mary goes on to read: "The bottles served as a kind of talisman to ward off evil spirits. An afflicted person would bury the nail-filled bottle under or near their hearth, with the idea that the heat from the hearth would energize the nails into breaking a witch's spell. While nearly 200 witch bottles have been documented in Great Britain, less than a dozen have been found in the United States."
"Centuries later, there's no way of knowing for sure if the artifact is a charm against evil spirits or just a bottle full of nails…The bottle recovered at Redoubt 9 was broken at the top, so…it's practically impossible to know who made it or what their real intentions were."

— Chris Woodyard (@hauntedohiobook) January 23, 2020
Smithsonian magazine states that witch bottles may have originated as early as the 1600s.
It was during that time that Europe was experiencing the spread of a 'witch panic'. JSTOR Daily's Allison C. Meier says that items kept in the bottle, such as urine, hair, and fingernails were supposed to attract evil spirits. The hooks, nails, and pins would then trap them in the bottle. Although that may be true, there are also other theories that the bottles would actually attract longevity, good luck, and health.