Step back in time with these glamorous ladies!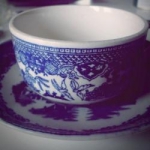 Rose Heichelbech
Whether your first memories of the beauty parlor were tagging along while your mom went to have her hair set or getting your hair and makeup done for a school dance, there's no mistaking the familiar sight of a group of women waiting to have their hair finished while excitedly chatting away.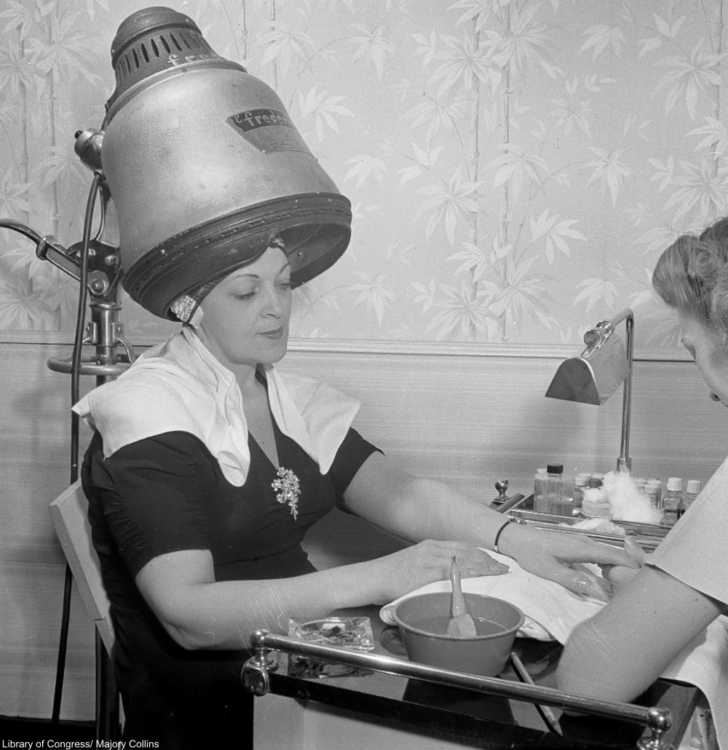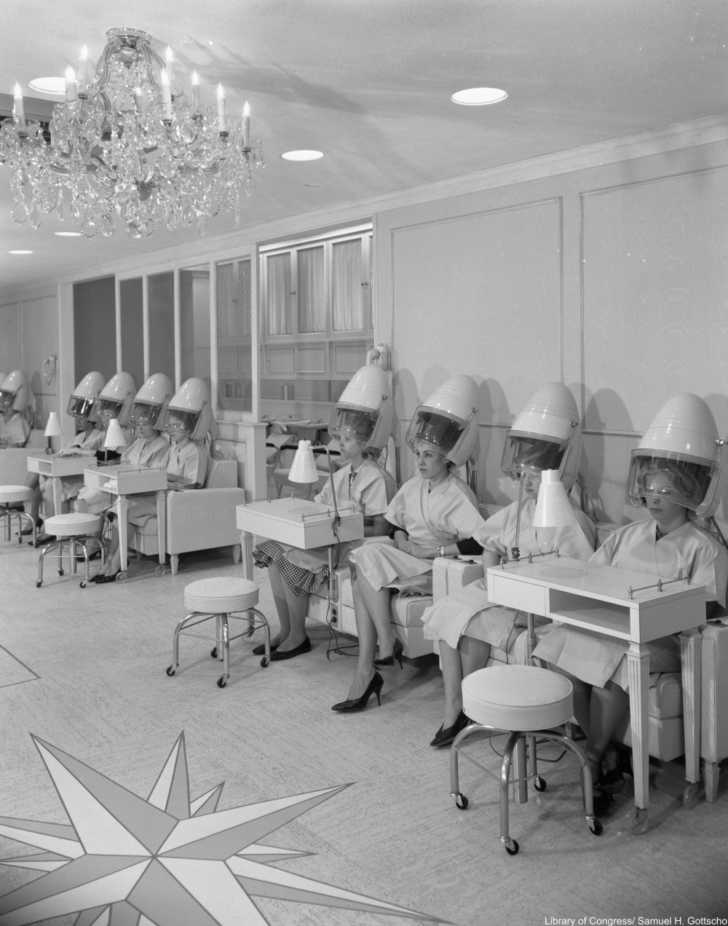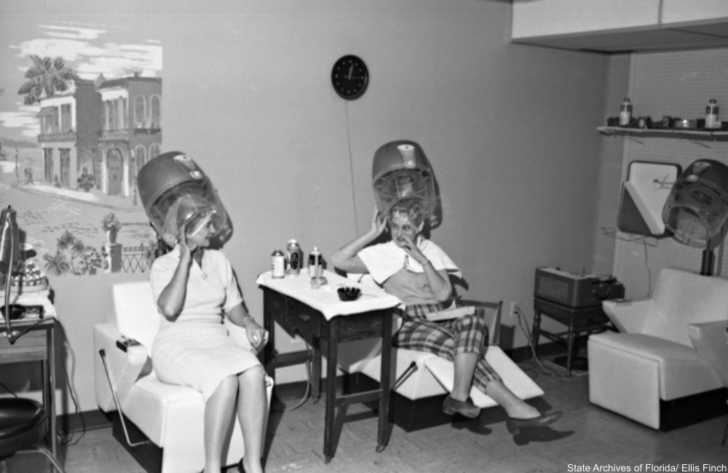 Looking back at some of these photos it's striking not that this equipment no longer exists, because it certainly does. But, what gets us is how little the old equipment is used compared to the old days. While hand held dryers existed as early as the 1920s, the blowout wasn't a common phenomenon until just the past 10 years or so.