Vintage Member Photos: May 5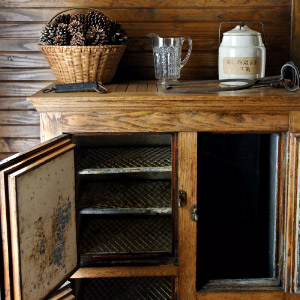 Dusty Old Thing
Here are a few vintage photos uploaded by our readers to our Dusty Old Thing Facebook page. The captions are their own words. We hope you enjoy this look at a bit of life in days gone by…
"Grandma, on the right." –– Lori Merriam
"1930's" — Jan Lewandowski.
Notice the tricycles, the pedal car and what's probably a little scooter for the smallest boy. Also it looks like the boy on the right has a pipe.
"I just love this picture of my grandmother Vera, she's the one standing by the dog with her sisters Elizabeth and Luella Kappel." — Kim Worley
Kim later did some research and was able to date the photo at about 1917. Love it. Barefoot like most of us used to spend the summers, but with hair done up in fancy bows. Note, too, that the dresses follow the same pattern and that they have ruffled petticoats.
"This was his(Pam's grandfather's) barber shop in the 1900's" — Pam Hanson
Pam had first posted a photo of her grandfather preparing to box. Apparently he was going to fight another man for the hand of Pam's grandmother. The photo shows him shirtless and in tights. The photographer was in Chicago. Both photos are just remarkable.
"My grandfather and his Harley, 1916." — Becki Currier
Becki also wrote that it got him in trouble with his church. Note that he has a Harley Davidson sweater.
"Thisis my grandpa, Robert Dement, with some friends during what I was told was a charity fund raiser event, where you had to pay to bail them out of jail 🙂 circa 1950" — Laurie Ashley
"Back in 1945" –– Debbie Eidschun