Tips and tricks for making your pieces sparkle!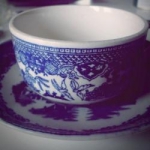 Rose Heichelbech
We all want to keep our prized jewelry looking its best. But, with vintage pieces there can be a few caveats to cleaning and polishing. Family heirlooms require special care to ensure that they make it to the next generation in good condition. Learn how to care for your vintage jewelry the right way (and learn what not to do, too) below!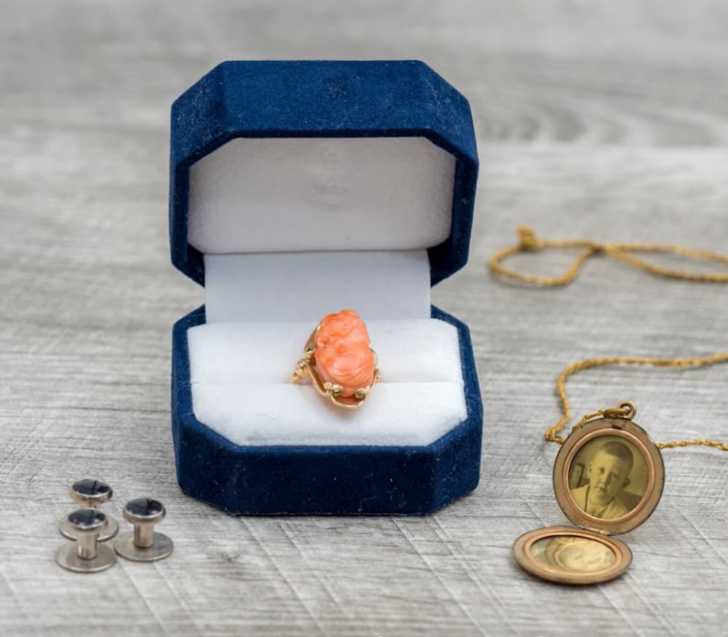 Heavily Soiled Pieces
For soiled items you can use a mixture of baking soda and water, gently scrubbing with a toothbrush, but never use dish soap or abrasive scrubbing pads as they can damage jewelry. Paste stones and plated items can especially be damaged by chemicals and aggressive scrubbing.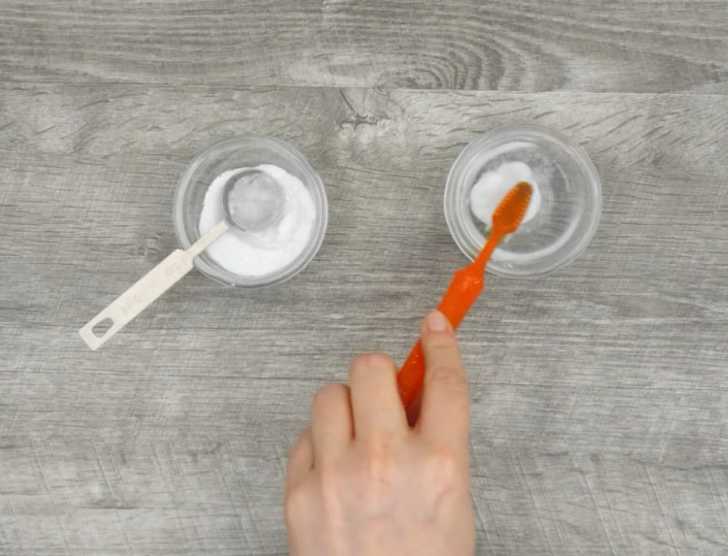 How to Polish and Shine
A flannel or microfiber polishing cloth should remove tarnish easily from most pieces. Use a toothpick or your fingernail to push the cloth into tiny cervices and details in the metal work. For antique pieces of sterling silver jewelry a tiny bit of tarnish in the crevices brings the detail forward and keeps some of the patina of time on the piece. Soaking pieces in harsh chemicals can remove this valuable element.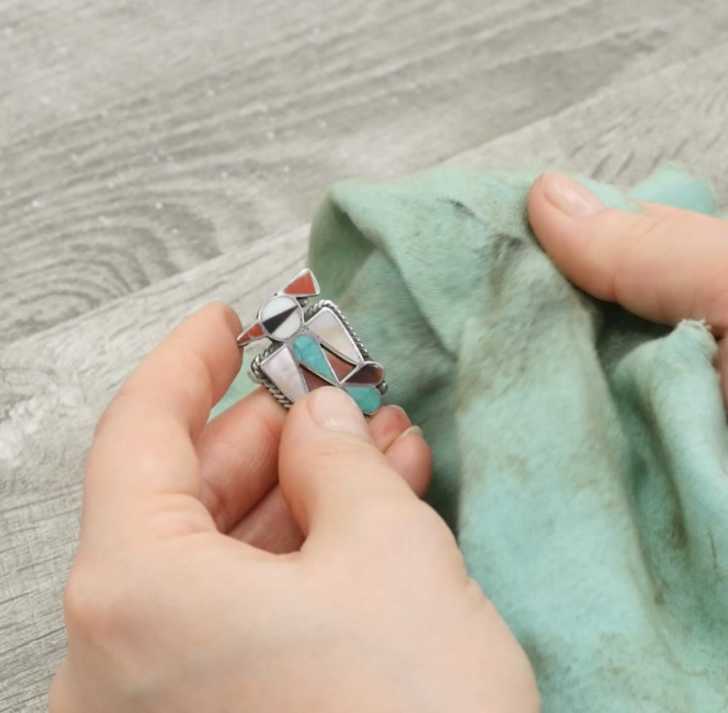 Use only a silver or metal polishing cream to make sterling silver jewelry sparkle, carefully avoiding stones. Some sites advise toothpaste or other compounds, but silver polish is best for most pieces. And, make sure plating is in place before you begin polishing your pieces. You should also make sure that all lacquer or adhesives are in place before you start, testing stones with finger pressure.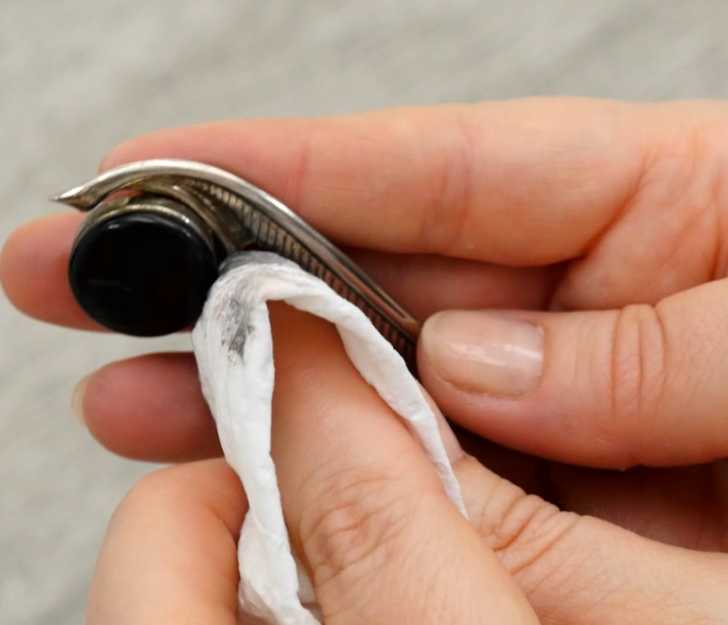 Best to Check with a Professional
If any stones are loose proceed with caution or take your piece to a professional jeweler as cleaning can cause them to fall out completely. Anyone who's ever lost a stone can tell you what a hassle it is to replace a 100-year-old stone since the cuts and colors today are often so different.
Never try to restore Bakelite to its original color by abrasion as some pieces can release asbestos or other chemicals when abraded (there are restoration servicesfor Bakelite pieces). A note on Bakelite: the Simichrome metal polish we used in the video below can also be used to test unrestored Bakelite. A cotton swab with some Simichrome on the end should turn a yellow color when rubbed against "tarnished" Bakelite.
Watch the video below to see these tips in action!