Give old pans new life with these DIYs!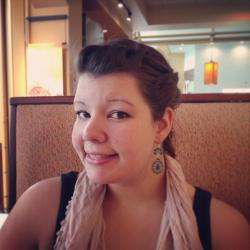 Jessica Griggs
I don't know about you, but I have a few pans and baking dishes that are way past their prime, and yet for some reason, I still hang onto them. If you also have a bit of a bakeware hoarding problem, then this listicle is just for you! Check out these cute and clever DIYs using old bakeware. You might be surprised at all of the ways these old dishes can be used! Go ahead and grab your old bakeware and get ready to give them new life.
Hanging Planter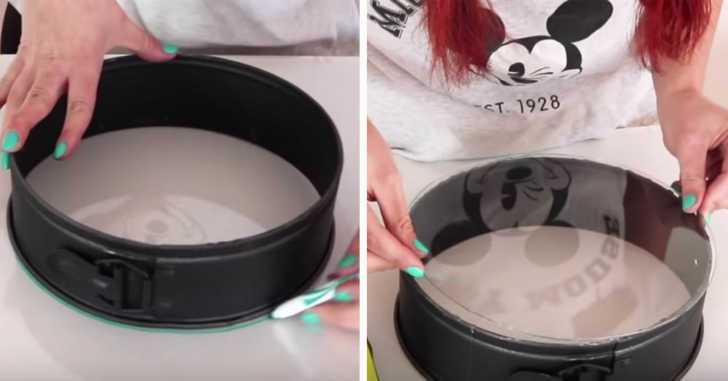 Ah, the springform pan. Good for cheesecakes and… planters? Yes, definitely. Go ahead and take that springform pan apart and save the outer ring. Measure and cut either glass or plastic, depending on the tools you have available to you. Some hardware stores like Ace Hardware will cut glass for you for pretty cheap. Once you have your glass, glue those babies on using industrial strength glue like E6000. Attach a strap (an old belt works great), and then fill it up with rocks, soil, and little succulents!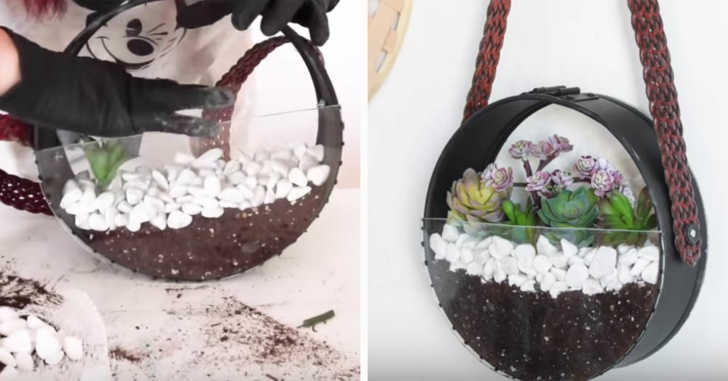 Menu Board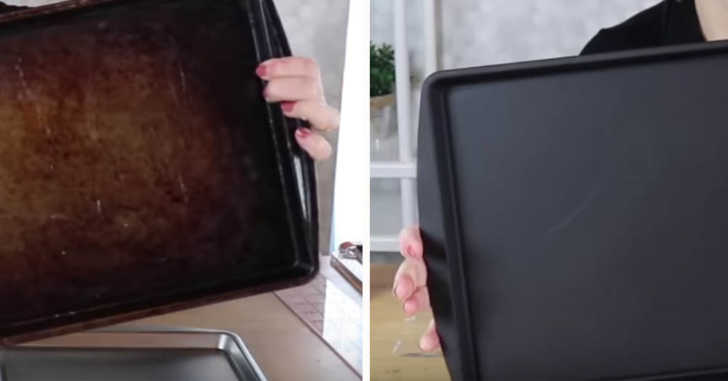 How cute is this?! I know you have an old rusty pan in your cupboard somewhere. Instead of trashing it, clean it up a bit and give it a couple of coats of chalk board spray paint. Once dry, rub chalk on it to treat the paint. Then, the sky is the limit! Grab magnets, print out labels, or just write directly on the board. I love this creative idea!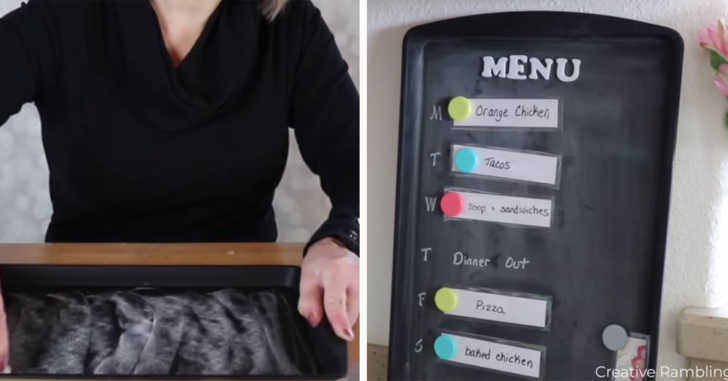 Picture Wall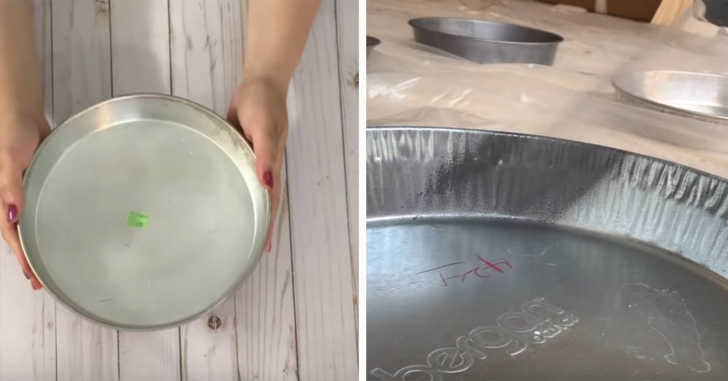 Who needs picture frames when you have pie tins and circular baking dishes? This DIY could not be easier. Grab your old rounded pans (or pick up a few at the thrift store – trust me, they'll be cheap), and print out your favorite pictures. Place the dish on your photo and trace around it. Then cut the picture out and secure it to the pan using double sided tape.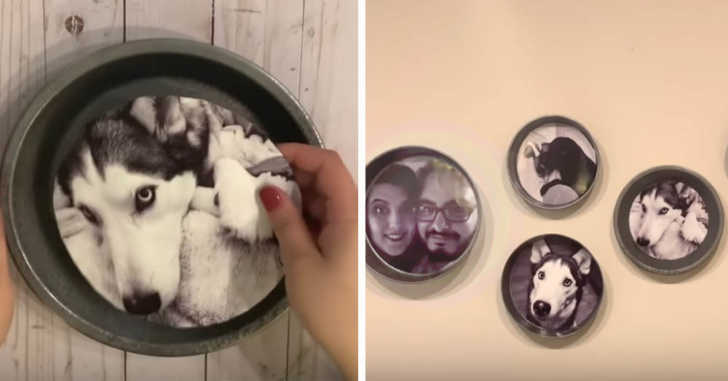 Decorative Stand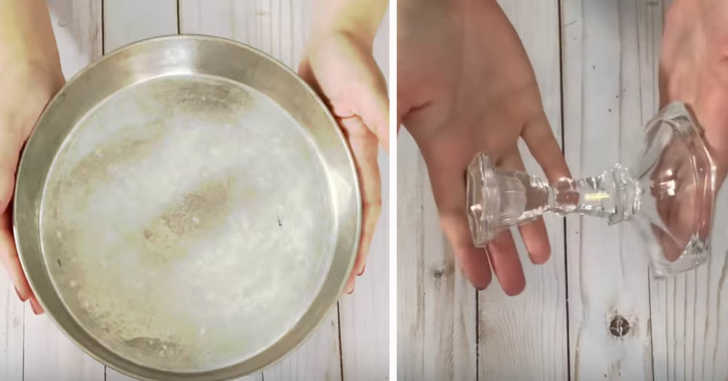 This is such a great idea! Using another rounded baking dish and a cheap candle stick from the dollar store or Walmart, you can get this adorable stand. Simply glue the candle stick to the bottom of the pan and spray paint whatever color you want. You can also use wooden furniture legs found at any hardware store for a few dollars. This stand works for decor or as a cake stand.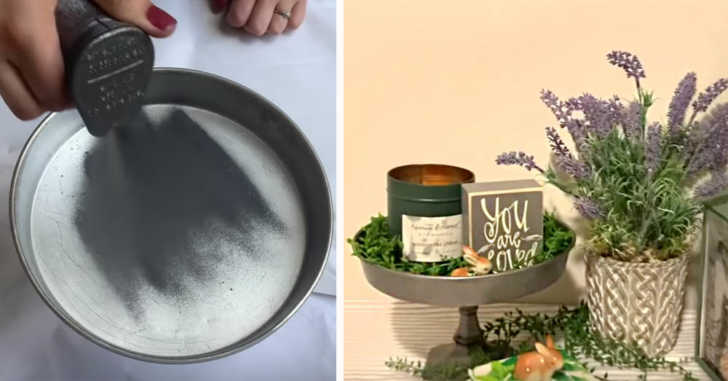 Decorative Sign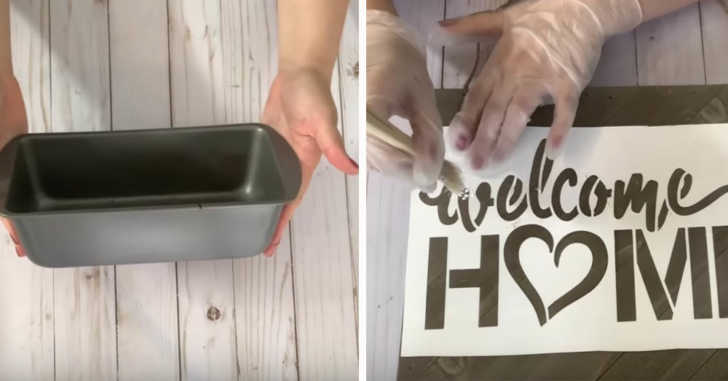 How adorable is this? I love the flower idea, but it would also be perfect to leave the bread pan empty and have a place to store keys, wallets, and all of the little things that create clutter when stored on a side table or the kitchen counter. Grab a slab of wood and decorate it however you want. Drill the pan directly to it, and then hang it up! It doesn't get much easier than that!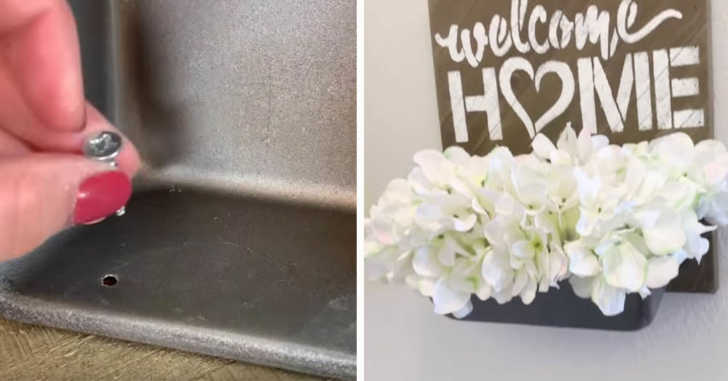 Check out even more ideas in the video below!