We got to thinking about some of our favorite shows from the past and decided to come up with a list of the top ten theme songs we constantly find ourselves singing.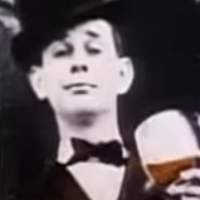 Chris Foster
6. The Monkees
If your show is going to be about a band, then it better have a great theme song, right? Well, the intro to The Monkees really knocked it out of the park, perfectly introducing them to the world. With Micky Dolenz crooning the lyrics and the guys acting out all sorts of whacky shenanigans, this theme set the perfect tone for one of my favorite shows.
5. Laverne & Shirley
"1, 2, 3, 4, 5, 6, 7, 8 Schlemiel! Schlimazel! Hasenpfeffer Incorporated!" Yep, every time you heard that chant, you knew that "Making Our Dreams Come True," by Cyndi Grecco would soon follow. This song is just so upbeat and inspiring. If ever you find yourself having a rough day and you need a pick-me-up, listen to the theme to Laverne & Shirley and you'll instantly feel motivated!
4. The Beverly Hillbillies
"Oil, that is!" Not only does the theme song to The Beverly Hillbillies sound great (with that strumming banjo) but it served a purpose too! One listen and you knew exactly what the show was about. Titled "The Ballad Of Jed Clampett," the song is sung by Jerry Scoggins and reached number 44 on the Billboard Hot 100 Pop music chart.
3. Welcome Back, Kotter
Not only is "Welcome Back," by John Sebastian a great theme song, it's a great song on its own! In fact, for one week in May of 1976, it reached number one on the Billboard Top 100. Apparently the show was initially called Kotter, but after one of the producers heard Sebastian's idea for the theme, they changed the name to include the phrase "welcome back."
https://youtube.com/watch?v=5VlGyMG0ksg
Click the NEXT PAGE button to see the top two spots!