This novel idea might soon be found in other cities, too.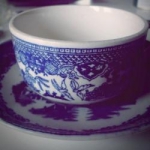 Rose Heichelbech
Since the decline of the American auto industry Detroit has suffered not only a shortage of jobs, but increasing poverty on homelessness for many residents. One pastor, Reverend Faith Fowler, has started a program through Cass Community Social Services to give low income residents a chance at owning their own homes.
In all 25 tiny homes are being built mainly from donated materials and volunteer labor and the homes are 250-400 square feet. At 1$/sq ft the rent payment is less than $500 a month. If the payments are made for 7 years then the residents get the deed to the tiny house. People with only a small amount of income still qualify since this program only charges a small amount of rent. The members of this small community are also required to volunteer at local community services for 8 hours month (at job training, food banks, and other services).
The tiny homes are extremely cute and are reminiscent of the shotgun homes found so commonly in New Orleans, but a little bit smaller. Have a look inside these darling homes and the program that is building them in the video below.