Her unusual hobby has people enthralled.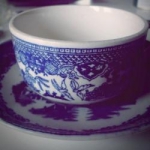 Rose Heichelbech
Alicia Williams' videos on TikTok have been going viral lately, but it's not for a recipe or a new dance move or even for jokes. Instead, Williams has an interesting hobby that combines the satisfying before/after shots of cleaning and a zest for history. Her dramatic reveals of historic headstones allows her viewers to see the memorials almost as if they had just been erected, as if the graves were fresh.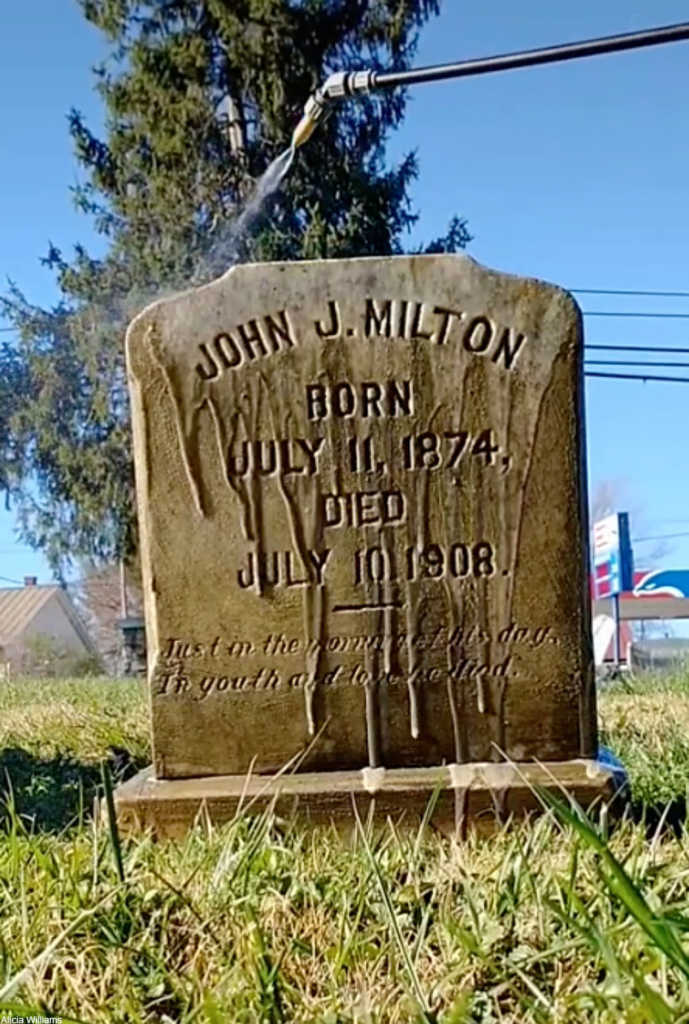 Over the course of a century or more the stones tend to become very dark, their surfaces covered in moss, dirt, mold, and deposits from leaves and other organic materials. What this means is that over time the darkening of the stones can obscure the lettering on them, essentially taking away the name and information of the people buried there.
You can't just show up with any old cleaner, though. These antique headstones, many of which were carved by hand, require gentle cleaning products that won't mar or etch the surface of the stone. In Longwood Cemetery in Bedford, VA, Williams cleans the gravestones with the permission of the graveyard and/or the family of the deceased, using only cleaning methods and agents that are approved for historical preservation. She says the activity has become her hobby and passion, with some of her time going towards researching the deceased and their genealogies, which she shares (along with the cleaning) in her TikTok videos.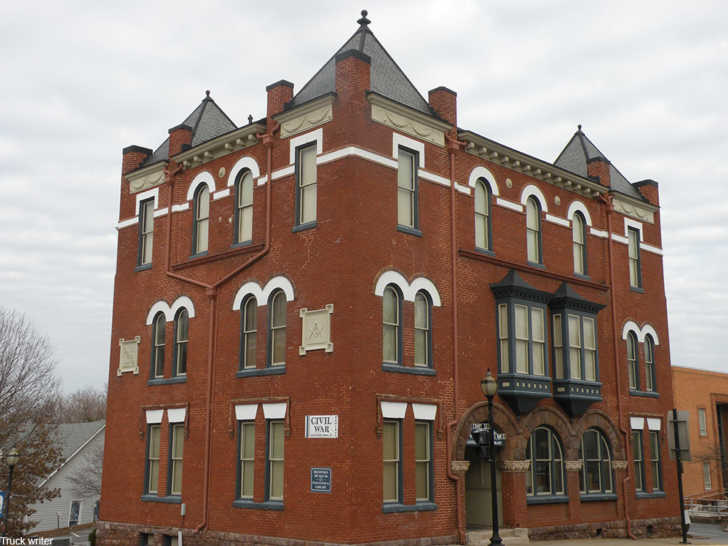 Williams then shares their histories as she's showing the cleaning process (glowing reveals) and her viewers can't get enough. For 3 years this was her solitary hobby until she began posting on TikTok. Now, her gravestone cleaning videos garner thousands (sometime even millions) of views each as she works her way through Longwood Cemetery and other nearby graveyards. So far she has done around 150 headstones -allowing visitors to finally read what these gravestones have carved on them.
The first headstone she cleaned was that of her great aunt, a woman who died young. Williams starting doing her hobby as a way to deal with a very stressful divorce and from there it grew to beomce a regular part of her life.
See the amazing results of her work (and how she gets the gravestones so clean) in the video below.