This is still the most destructive storm in the Great Lakes region to this day.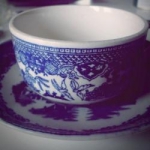 Rose Heichelbech
In November of 1913 an event of great magnitude struck the Midwest. It has been called the White Hurricane and Freshwater Fury and many Great Lakes cities and towns have never forgotten the tragic events that rocked the region in November of 1913.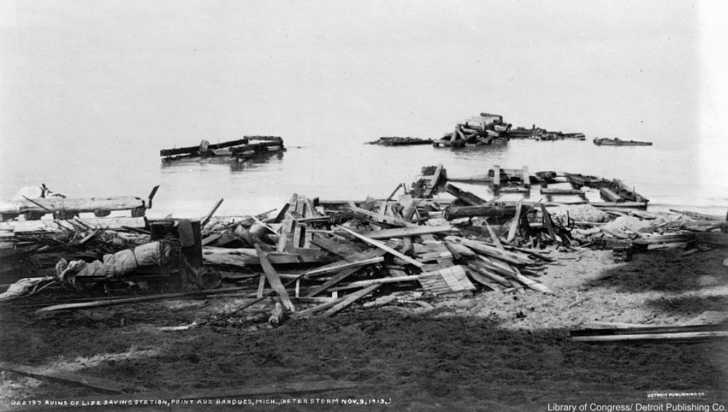 The storm started out as two storms that converged over the comparatively warm waters of the lakes to create a superstorm like nothing seen before or since. On November 7, 1913 the winds began. Within a short amount of time winds strong enough to blow carriages on their sides and 35 foot high waves along the shores of the Great Lakes were causing serious damage. The small notice in the newspaper on Nov 6 had simply warned of brisk winds, not even hinting at the 80-MPH winds in store.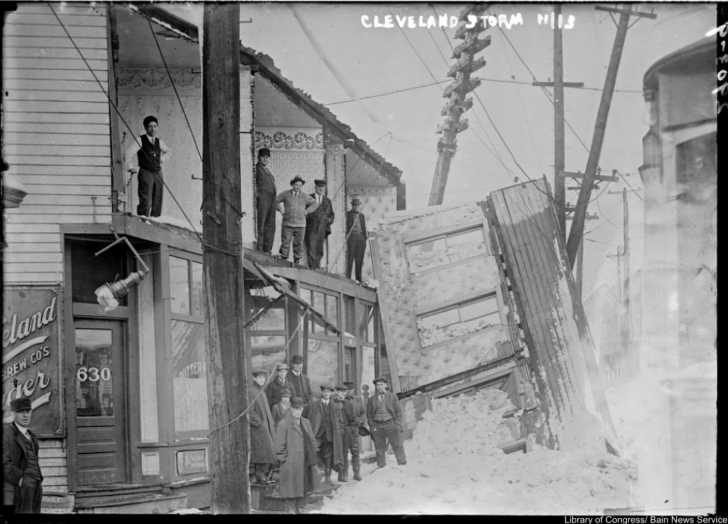 What followed after the initial storm was a constant gale and 24 inches of snow over a four day period, compromising those sailors whose ships had been stranded and ripping buildings apart. This massive Midwestern storm killed more than 250 people and dozens of ships were damaged or sunk in Lakes Superior, Huron, Erie, and Michigan.
The method of alerting ships at the time was signal flags and slowly-relayed warnings, but they did little to prevent the widespread loss of life and property. Owing to the extreme destruction of this storm and the poor warnings in place, it was shown that radio communication and a more alert weather service were needed to prevent this from happening again. Another impact from this four-day storm was an increase in durability and safety of boats.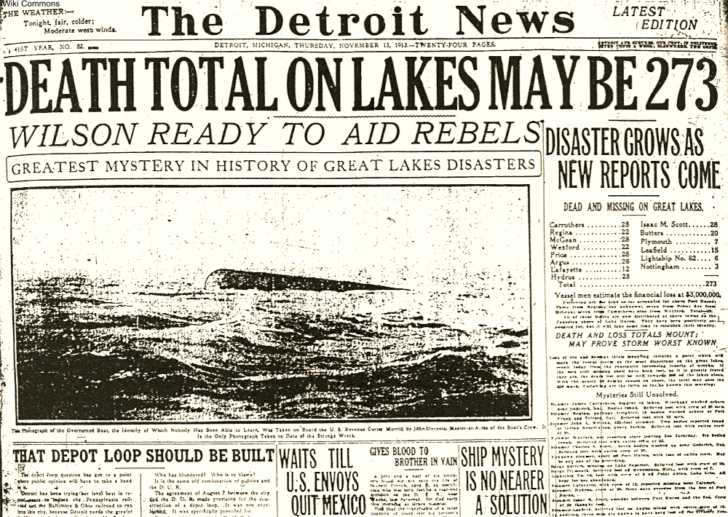 It is still the most costly and damaging storm the Great Lakes region has ever seen. Unfortunately, this storm came only 6 months after severe flooding had handicapped Ohio and Indiana towns, leaving them in even more peril than before.
Click here to read about the shipwreck of the Hydrus, a ship sunk during the great storm that was only recently recovered.