The Things We Took For Granted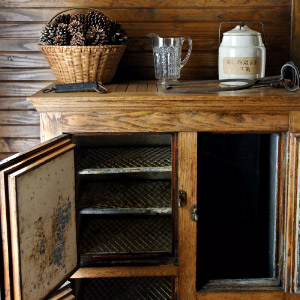 Dusty Old Thing
It's always fun at Dusty Old Thing to see posts of vintage objects we actually remember being used! Some we didn't value as children. Now we see them as works of art. Sometimes the appeal is in the lines, the color. Other times its the memory or how they reflected a different time and place and outlook. Here are a few for your evening's enjoyment and, maybe, a wistful look back…
from Patricia Loomis: "My kitchen phone! Can anyone tell me what year this is from?"
This is one of the cutest vintage phones we've seen! Readers, can anyone identify the year for Patricia?
And, yes, the folks at Dusty also collect…and use…the vintage solid color pastel Pyrex bowls and those cute little oblong storage containers with glass tops. They all are, however, washed by hand.
The Manhattan pattern, by Anchor-Hocking, was produced from 1938-1943. It has just great Art Deco lines with that streamlined, contained feel of power from the ribbed concentric circles. The pieces, we think, are elegant and under-appreciated! It was produced in some colors including pink, ruby, green and iridescent, which some of Carmen's seem to be, but most were in clear glass. Carmen's pitchers are magnificent! Notice that she has a cake stand, too! Just a great collection from a time of meeting challenges in a Depression and World War. Many of us had grandparents with glassware like this. Now we know they are works of art.