The Most Famous Ears In The World – Some Of Our Favorite Disney Collectibles.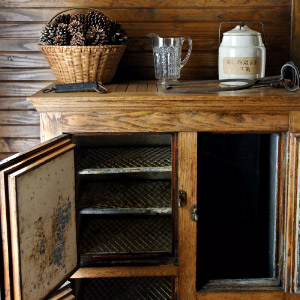 Dusty Old Thing
If you grew up in America, chances are that Disney played a role in your childhood. Whether you visited Disneyland as a kid, joined a Mickey Mouse Club or just enjoyed the moves and TV shows, it seems that everyone has a Disney story; so it's easy to see why Disney collectibles are so popular.
These collectibles, often collectively referred to as "Disneyana," include items from Disney films, Disney theme parks or Mickey Mouse Clubs, and can date back to as early as 1930. Two years earlier, Mickey Mouse (who was originally named Mortimer) made his big-screen debut in the animated short film, "Steamboat Willie," which was the first cartoon to use synchronized sound.
In 1930, the very first cloth dolls featuring Mickey and Minnie were produced, the same year that the first Mickey Mouse Club opened. These dolls were made by Charlotte Clark, whose 16-year-old cousin Bob Clampett, drew the designs (Clampett went on to become a Looney Tunes animator). Two years later, there were more than 1 million Mouseketeers worldwide, and characters like Donald Duck, Pluto, Goofy, Clarabelle Cow and Peg Leg Pete were being made into dolls, puppets, and every kind of toy you can think of.
Disneyana really began to take off following the 1937 release of "Snow White and The Seven Dwarfs," and continued into the '40s with the films "Pinocchio," "Dumbo," "Bambi," and of course "Fantasia." When Disneyland opened in 1955, a whole new wave of collectible souvenirs from the famous parts of the park — Main Street USA, Fantasyland, Frontierland, Adventurelaned, and Tomorrowland — added to the Disneyana craze.
Disneyana peaked in the 1960s, thanks in large part to (believe it or not) the hippie movement. Many saw Mickey as a symbol of the working-class. Sales of Disney memorabilia, like the famous Mickey Mouse Watch, skyrocketed, and eventually culminated in the opening of Disney World in 1971. And though Disney products continue to be popular to this day, many collectors considerthe 1930s-1960s the gold age of Disneyana.
Check out the following user-submitted pieces, and as always, feel free to share photos of any collectibles you have with us!