The Joy of the "Find"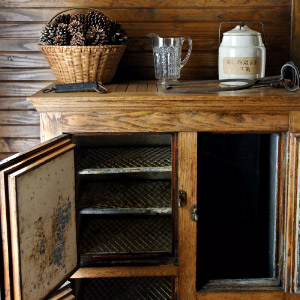 Dusty Old Thing
It's odd what can bring us that moment of joy when we "find" something that was hidden, or that was a good bargain or just that "speaks" to us. Sometimes those "finds" are at thrift shops, at auctions when others miss important details, in a "box lot", at the side of the road on junk collection days, or in our own attics or garages. A "find" can have many meanings beyond the financial. Here are some that have recently been shared with us by our readers.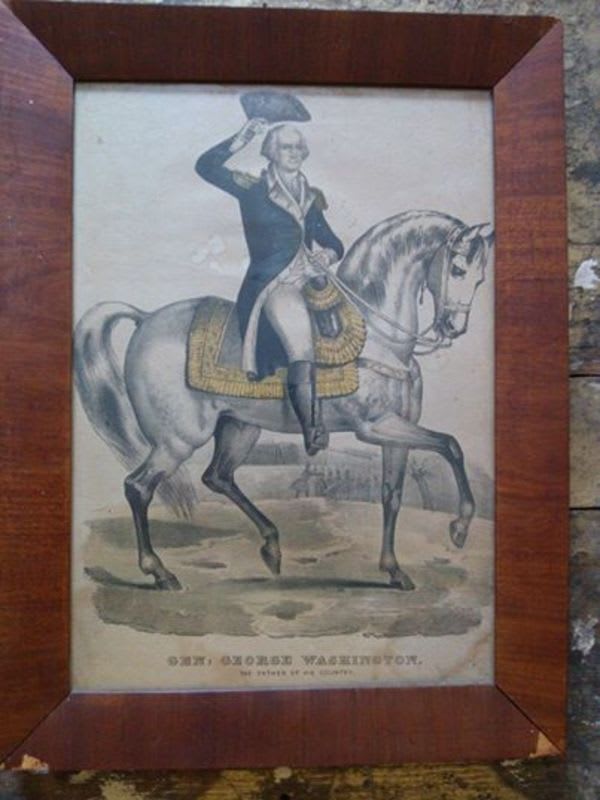 from Julian Rodriguez: "Found this early cool print of President George Washington at the flea market.… A nice one, maybe 1845-1870??"
Jennifer's piece is known as a John Peel jug, made by Wedgwood. One of our readers from England commented that John Peel, a famous fox hunter, was buried in the village where she lives and that these jugs are very popular in Northern England.
Sometimes pottery with John Peel's likeness are referred to as "D'ye ken John Peel" pieces for the song that was written about him around 1829. Many of Wedgwood's 20th century reproductions have the number "1829" stamped on the bottom, leading some sellers to think that they have a 1829 Wedgwood piece. Even they, however, seem to bring good prices.
Jennifer does have a "find". Not only did she rescue it from a junk shop for $5., but it is a piece with a legend that is part of English country life. Thank you, Jennifer, for sharing it with Dusty.