The Easiest Cookies You'll Ever Make ñ 4-Ingredient Peanut Butter Cookies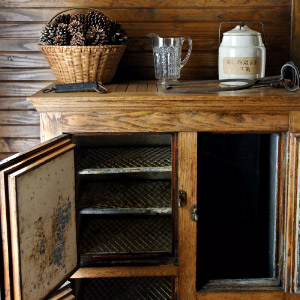 Dusty Old Thing
We love anything sweet and we really love anything that's easy. These cookies are a double threat because they're absolutely delicious and seriously easy to makeyou probably have all the ingredients already and could be biting into a piping hot cookie in under half an hour!
For a pick-me-up in the middle of the day or for when you need a quick treat to bring to a get-together, these peanut butter cookies will save the day every. time. What are you waiting for? Raid your pantries and get cookingyou'll thank us later!
4-Ingredient Peanut Butter Cookies
Yield: 18-20 cookies
Ingredients
1 cup natural creamy peanut butter
3/4 cup sugar, plus extra as needed, optional
1 large egg
3/4 teaspoon vanilla extract, optional
Directions
Preheat oven to 350º F.
In a large bowl or mixer beat peanut butter and sugar together.
Once combined, beat in egg and vanilla extract and mix until fully incorporated.
Using a tablespoon or just your hands, form dough into equal-sized balls and place on baking sheet.

Note: you can roll cookies in sugar if you prefer they be coated before baking.

Use the tines of a fork to imprint a criss-cross shape on each cookie, then place in oven.
Bake for 7-8 minutes, or until lightly browned on the bottom, but not fully set. (They will continue to set once out of the oven.)
Remove from oven and let cool 15 minutes.
Serve warm or at room temperature and enjoy.
Recipe adapted from Pop Sugar