There's a lot to miss about these lovely designs.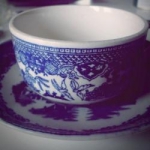 Rose Heichelbech
Decorating trends come and go and every year there seems to be some new thing that everyone just has to have. But, we remember some of the more classic designs of the 1950s-70s and it sometimes seems a shame that some of the best of these home fashions are no longer common. While you can find some of these items in vintage and antique stores (and that's honestly the most fun way), the vast majority were either used until they wore out or were scrapped when newer designs came along. If you've ever wanted to have a room just like your mom's kitchen or to feel that one bedspread from years ago then have a look at these 11 "vintage" home items that you can still buy new today!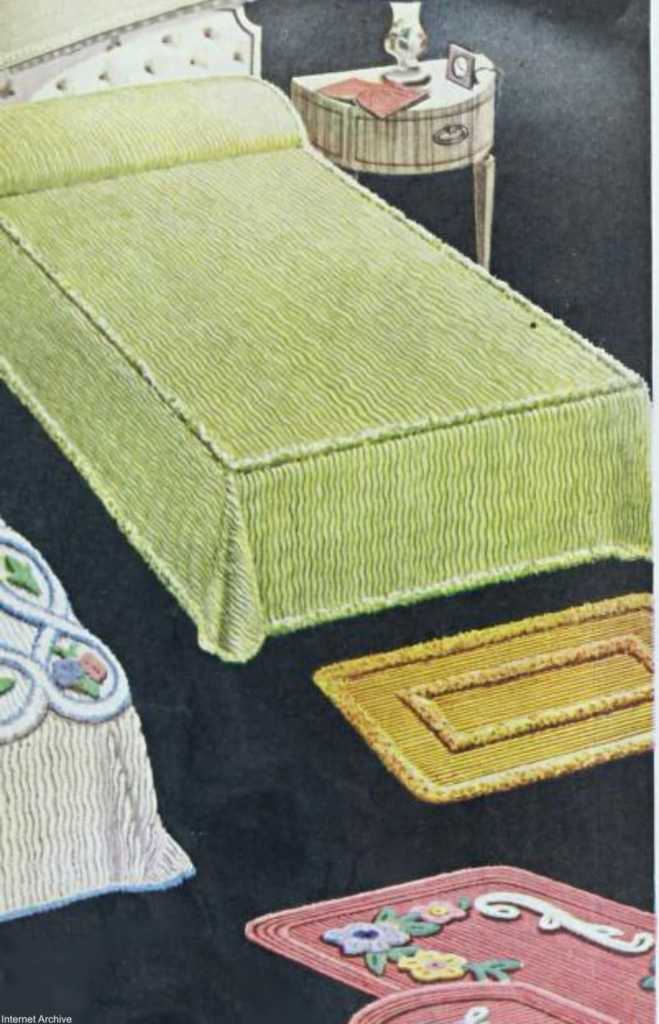 11) Jadeite S & P Shakers
If you love jadeite then you may already know that reproductions of this style of salt and pepper shakers are still being made. It still seems incredible that jadeite dish sets aren't still being produced as well because there is little else in the way of china as beautiful.
10) Kit Cat Clocks
The sight of these nostalgic black cat clocks brings to mind Lucy making something hilarious in the kitchen. The little swaying motion of the cat's eyes and tail are still a mesmerizing treat!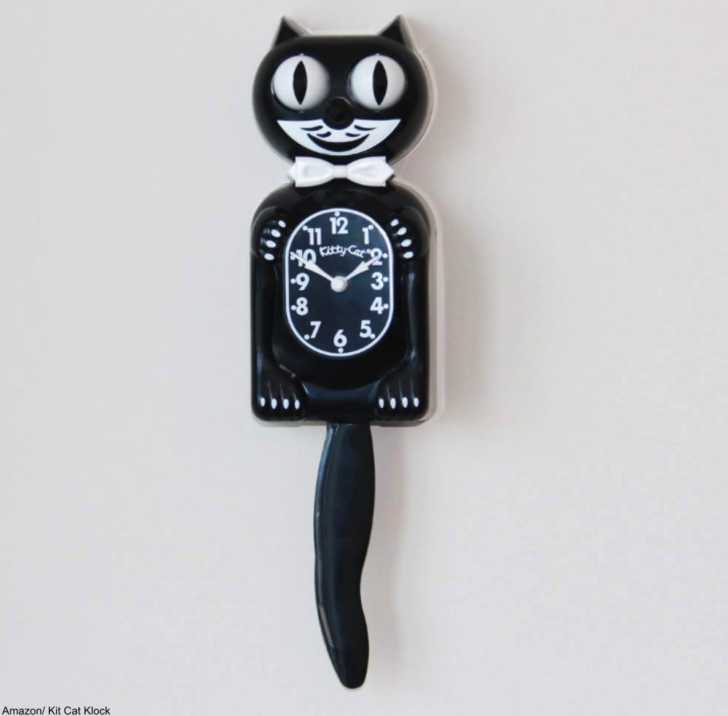 9) Patterned Towels
If you thought that patterned towels were a thing of the past, then you're not entirely correct. While solid color towels have been trendy for many years, the brightly vibrant patterned towels we remember from back in the day are still being made and some really lovely designs, too.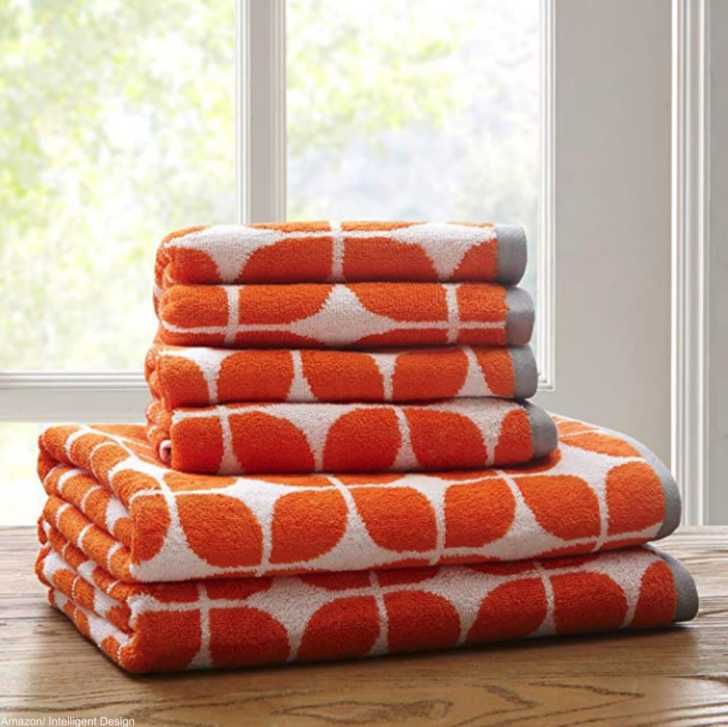 8) Starbust Clocks
If you loved starburst patterned clocks then the good news is that they are still being made and in a variety of designs. These clocks looks so much like the original ones from the 1950s-60s but without trying to be "fakes."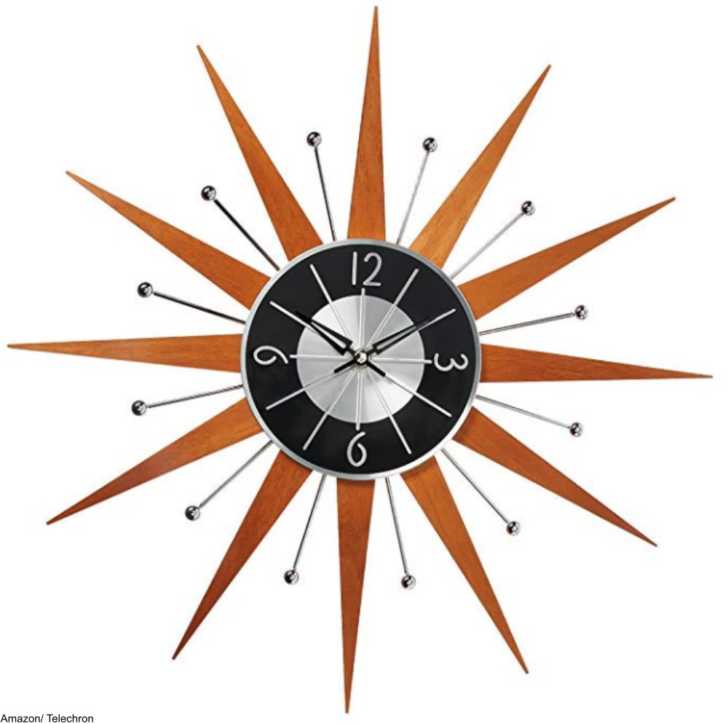 7) Chenille Bedspreads
Many times over the years we've wanted a chenille bedspread like this one. We grew up with this kind of blanket on the bed and the texture is just like nothing else. The fringe is an especially nice touch.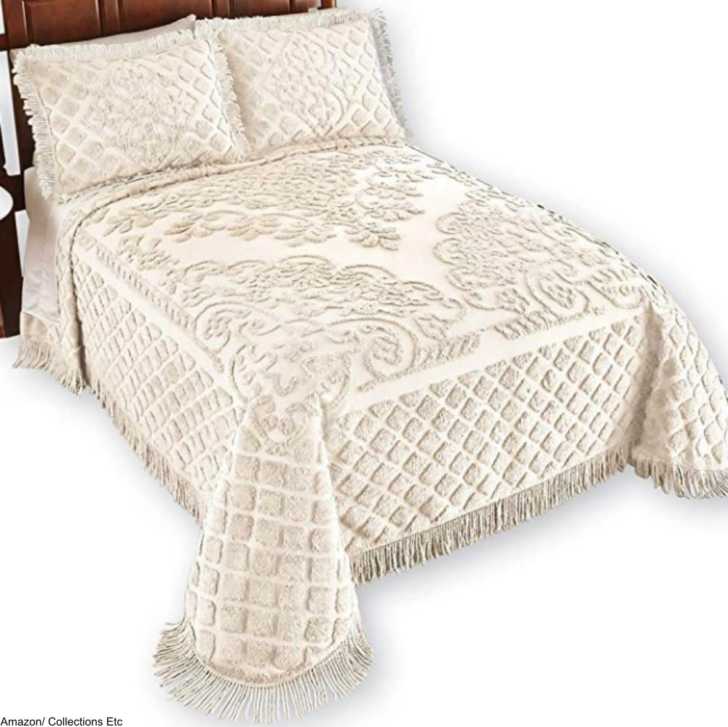 Click the "Next Page" for more vintage items you can still buy new!