This is a plot too gruesome for the movies!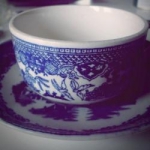 Rose Heichelbech
Thomas Edward Ketchum has never been as famous as Black Bart or Bonnie and Clyde, but this Wild West robber's tale has some very unusual twists and turns that make his story a sad and captivating one. Perhaps it's because his story is so tragic and gruesome that it would never have made a good Western.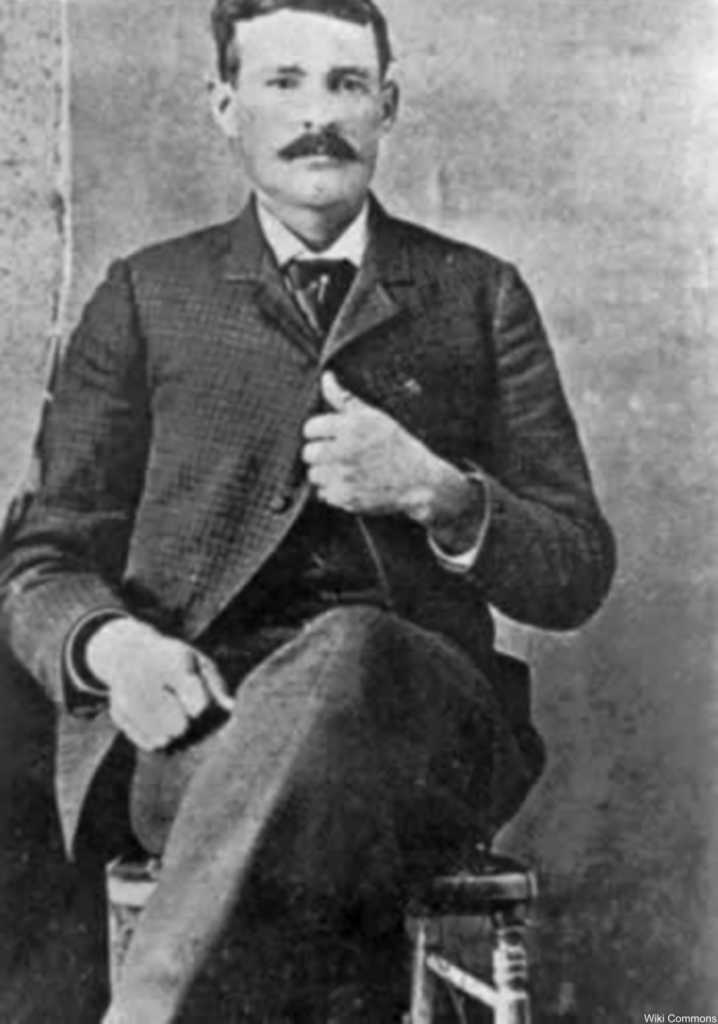 Hole in the Wall
Over the course of 50 years, a secluded spot in the Big Horn Mountains of Wyoming operated as a hideout for various outlaw gangs of the Wild West and used the sheltered location to escape from lawmen and to spend the winters.
The name of the secret spot was Hole in the Wall and the gangs that lived there, while operating each under their own chain of command and committing separate crimes, became collectively known as the Hole in the Wall Gang. The name of the locale comes from the wall of rock through which one may only enter into from a comparatively small break in the stone, making it ideal for hiding.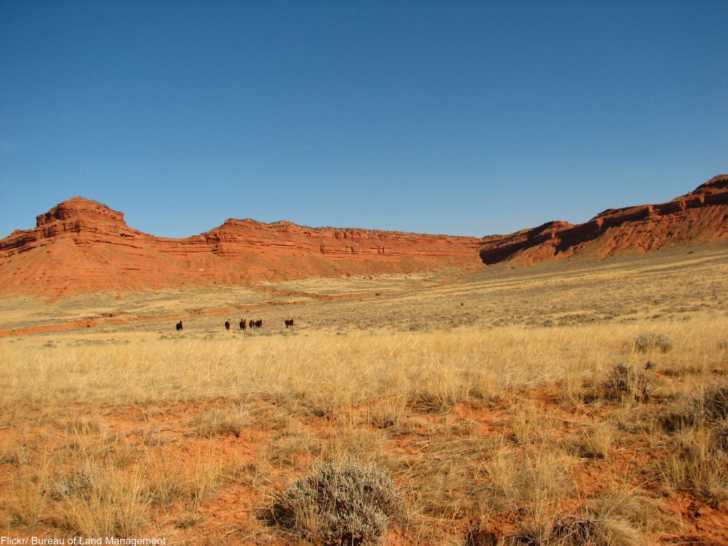 Ketchum joined the Hole in the Wall Gang around 1897 after he had been robbing trains and shops for around 5 years. Born in 1863, Ketchum had been a cowboy with his brother, Sam, before becoming an outlaw, as their parents had died and the care of their family's ranch fell to them, along with their oldest brother, Berry. Already at 16, though, Tom had been afoul of the law for not testifying in a case as a witness in 1879.
Tom Ketchum was reportedly thought very handsome by the girls he danced with in La Belle, New Mexico.
Mistaken Names and Crimes
Ketchum and his crew had committed their first train robbery and the brothers soon fled after they came under suspicion of murder. The two had no intention of turning back once they had begun their life on the lam and the brothers would go on to rob shops, post offices, and more trains in their careers as professional outlaws.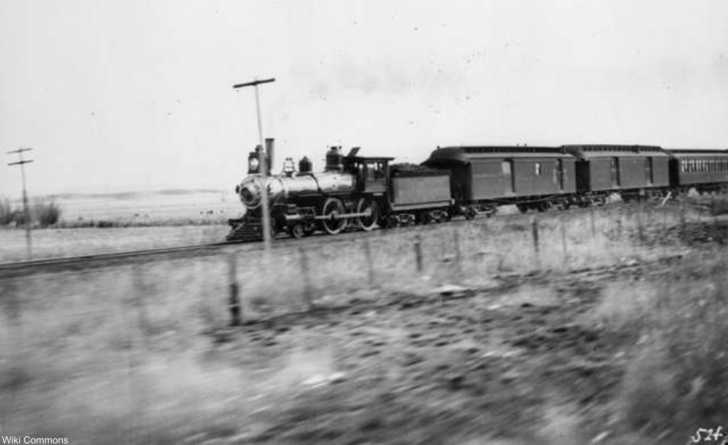 Incidentally, a later member of Ketchum's gang also started his life of crime after mistakenly believing that he had murdered someone, William Ellsworth Lay (nicknamed Elza Lay). He would be the only one of the group to live a long life.
Ketchum had been mistakenly identified as another outlaw nicknamed Black Jack Christian and the name stuck. You have to admit that Black Jack Ketchum is a very memorable name!
The Gruesome End of the Ketchum Brothers
Sam died in 1899 after a train robbery gone bad in which he was shot and captured. He died of his gunshot wounds in prison. Tom would go on to rob more trains until he eventually met a similar fate to his brother, having been shot in the elbow during a botched train robbery in 1900. But, Tom survived his gunshot wound and was sentenced to death, a first for the New Mexico Territory town of Clayton, though by that time Ketchum's arm had been amputated.
Those in charge of the execution were very inexperienced and botched the hanging by not removing a 200 pound test weight or by creating too far of a drop for the body.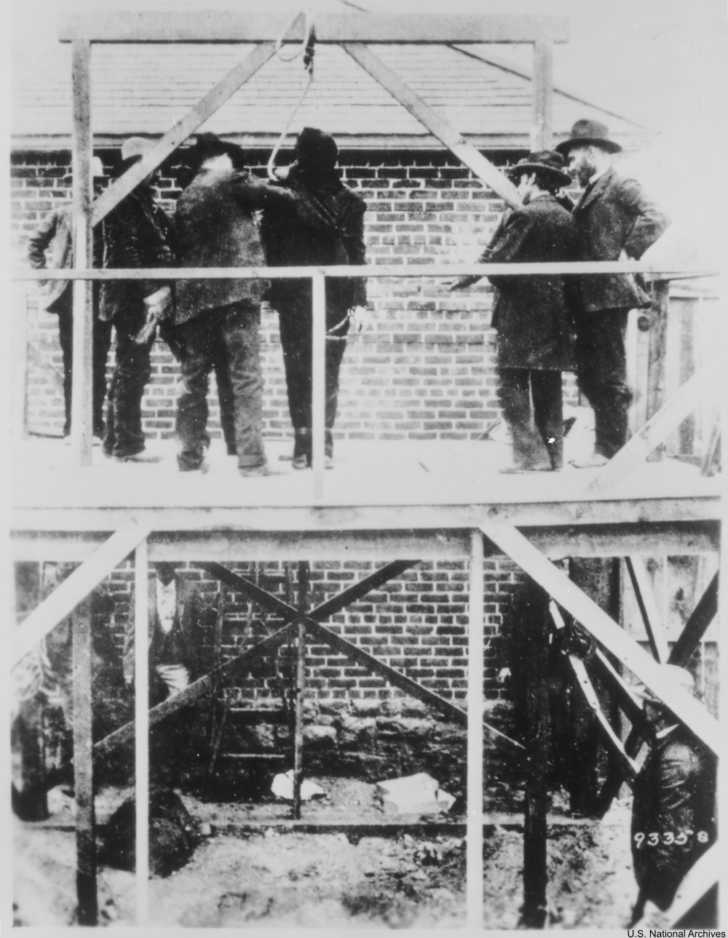 On April 26th, 1901, poor Tom Ketchum was decapitated instead of hanged and the newspapers reported that spectators (of which there were many that day) were splattered with bloodfrom the incident. The townspeople had to sew his head back on before burying him.
Postcards were made of the gruesome event such was the spectacle of the scene. For those stout of constitution the most famous postcard of the beheaded Ketchum can be viewed here, but be warned this graphic photo is not for the faint-hearted.
In a sad twist of fate, the law that allowed Ketchum to be hung for the crime of attempted train robbery was later ruled to be unconstitutional. And, no doubt because of his hard life and his horrifying death, there are those who say Black Jack Ketchum's ghost still roams the old hideoutshe used when he was an outlaw.
If you enjoyed this then click the "Next Page" button for the gruesome story of the outlaw corpse that wasn't laid to rest for decades!