They're so intricate.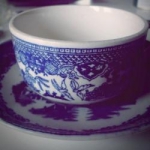 Rose Heichelbech
For centuries the promise of starting a new life in the U.S. has brought immigrants from far and wide. At the end of the 19th century, many of these immigrants came from Scandinavian countries, and they often created enclaves of Swedish or Danish families. In the Midwest traditional wooden stave churches are a palpable link to Norwegian culture that links past and present beautifully.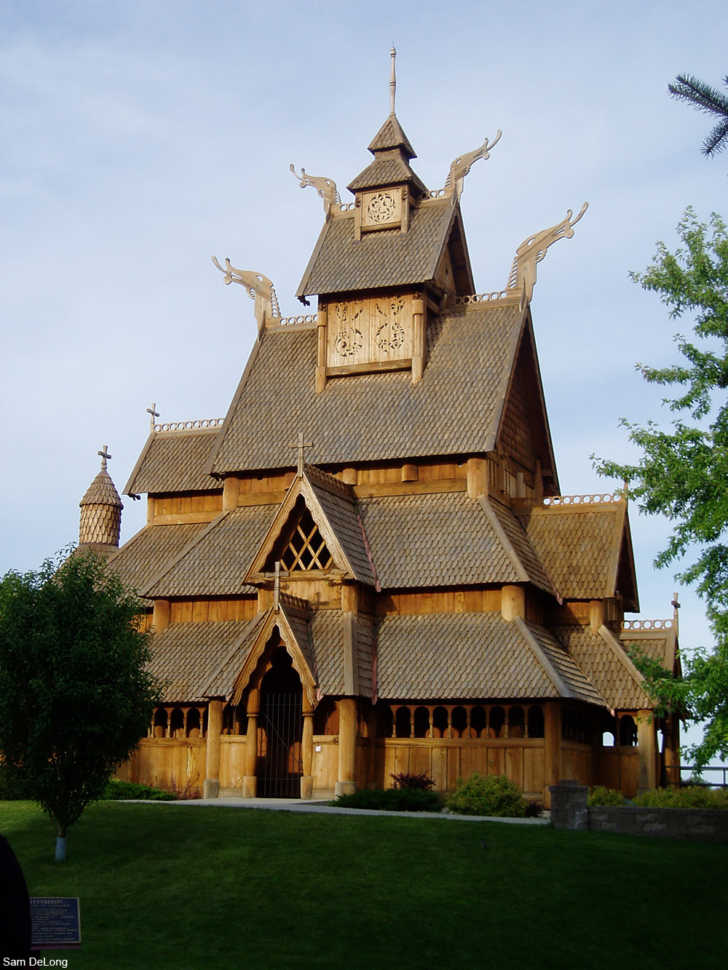 Stave churches are made from wood and feature unique construction techniques. First built in Norway since before 1100 AD, these Christian churches feature post and lintel construction, with towering palisades or cuppolas on the top- sometimes numerous protrusions were used to great effect.
The name of stave church stems from the Old Norse word of stafr, which is stavin modern Norwegian. The wooden beams were often carved with traditional knot or vine patterns, while beam ends were sometimes carved into the shapes of animal heads. The combined effect of these features are imposing yet charming churches where one can imagine centuries of worship done by candlelight.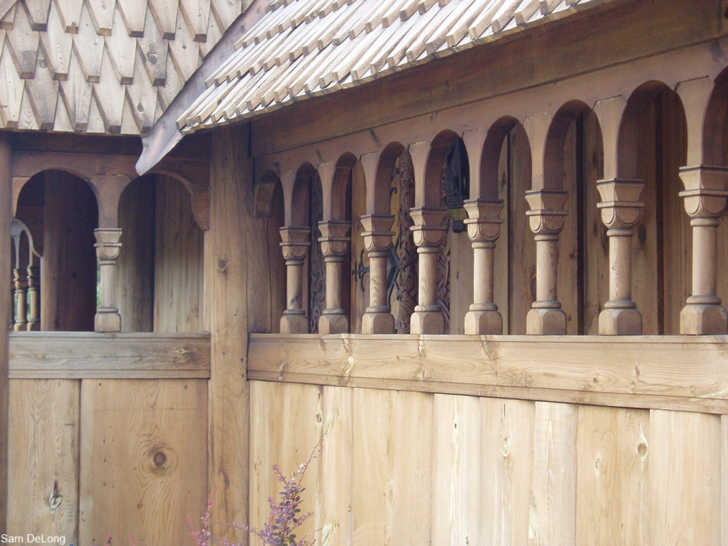 Wooden shingles, decorative spindles, and spacious ceilings are also some of the hallmarks of Norwegian stave churches. One of the defining features of stave churches is the near-complete wooden construction. Details like metal door hinges and glass windows are often the only parts of the churches that are not made of wood.
Of the more than 1,000 medieval stave churches which once dotted the landscape of Norway, only 28 remain standing today.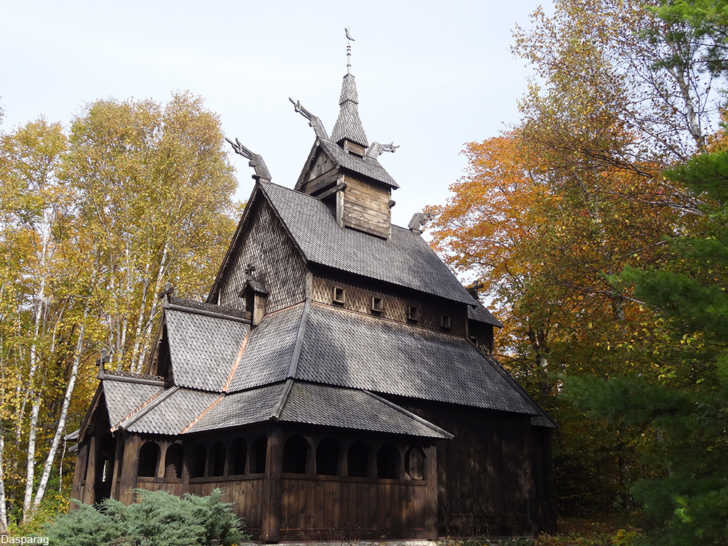 These Middle Ages churches are big draw for tourism in Norway, but churches done in this magnificent style are also found in the Northern Midwest. One such church was first built in Norway, then taken apart and reassembled in the U.S. for the "Little Norway" exhibit at the World's Columbian Exhibition in Chicago in 1893 and later moved to Dane County, Wisconsin.
This church was moved back to Norway in 2017, since so many of the original stave churches, but other stave churches exist across the Midwest.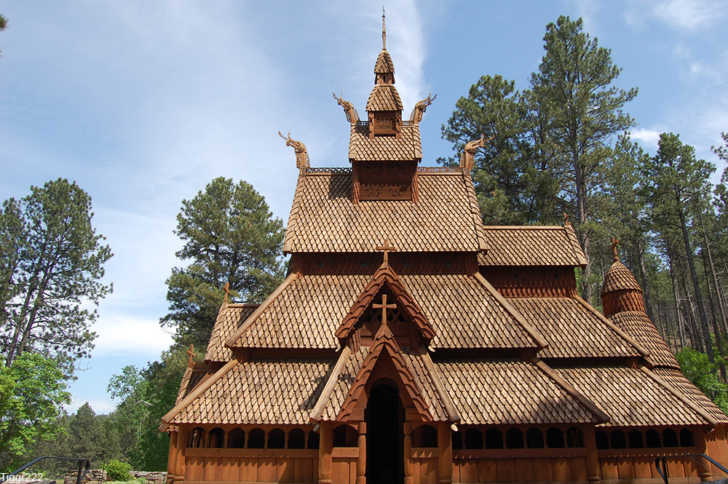 Some other cities that have stave churches in the U.S. are Rapids City, South Dakota, Washington Island, Wisconsin, Warren, Indiana, and Moorehead, Minnesota. There are currently 8 authentic stave churches in the U.S. including one that was built at Epcot Center in Disney World in Florida.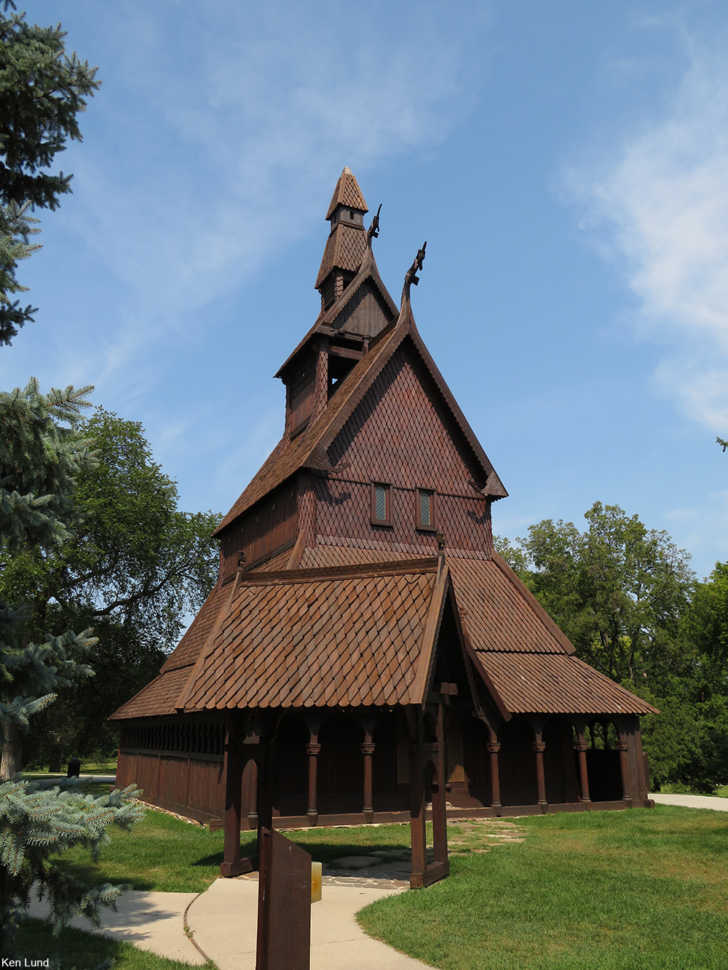 This type of architecture is an homage to the traditional building styles of the Old World, but also brings some magic to the communities where they were built. There is a sense of awe and intrigue when looking at a stave church which is much different then being inside a cathedral. But, for many people the experience of being in these lovingly-constructed wooden churches is every bit as moving.